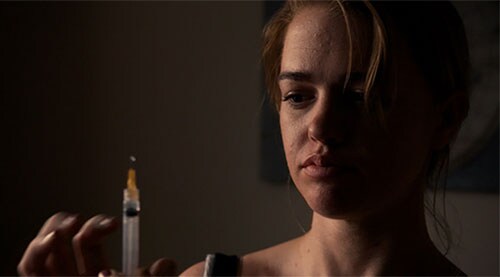 A new documentary premiering at the 2023 South by Southwest (SXSW) Festival illustrates the human consequences of insulin's high cost in the United States. Its creators hope that it will help spur action toward overall prescription pricing reform.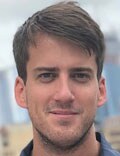 Pay or Die: A Documentary is scheduled to premiere March 11. It will be shown twice more during the festival, which runs from March 10–19 in Austin, Texas. The documentary was co-created and directed by filmmaker and cinematographer Scott Alexander Ruderman, who has type 1 diabetes himself, and his partner, producer and journalist Rachael Dyer. One of the executive producers is Sarah Silverman, a comic, actor, producer, and healthcare reform advocate.
The 90-minute film follows three human stories: A mother and young daughter who both have type 1 diabetes and become homeless after spending their rent money on insulin, a young adult diagnosed during the COVID-19 pandemic, and a mother whose 26-year-old son died from diabetic ketoacidosis (DKA) after his insulin was rationed.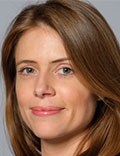 "As an Australian now living in the US and seeing how the healthcare system works here, especially for people with type 1 diabetes like Scott, and how access to insulin is a life-or-death situation has been very eye-opening for me. I'm also half Canadian, and both are countries where access to healthcare is a human right, not a business," Dyer told Medscape Medical News.
In response to the March 1 announcement from Eli Lilly about its insulin price cut, the film's team told Medscape: "While we commend Eli Lilly in taking this first step and hope that Novo Nordisk and Sanofi [the two other major insulin manufacturers] follow suit, it is important to remember that the key issue is not about these companies voluntarily slashing prices; it's about changing laws so the insulin manufacturers do not have the ability to raise the prices again.
"This is the life-or-death issue that we focus on in our documentary Pay or Die. It's also important to note that insulin is just one of the many expensive prescription drugs in the US, which is why we need to call for reform. Affordable medication needs to be a basic human right within reach for all Americans."
Physician Perspective: Good News on Insulin, but Broader Issues
The film features four physicians. One, Mayo Clinic oncologist/hematologist S. Vincent Rajkumar, MD, has spoken and published widely on insulin prices specifically and US drug costs more broadly.
The other three are Joslin Clinic endocrinologist Elizabeth Halprin, MD, Massachusetts General Hospital internist Leigh Simmons, MD, and New York University physician and essayist Danielle Ofri, MD, PhD.
In an interview with Medscape Medical News after the Lilly announcement, Rajkumar said, "I think this is very, very good news for patients.... The fact that they're doing it means they're listening to us and listening to patients, which is good. And I do hope that other insulin manufacturers do the same shortly."
However, he added, "for prescription drug prices and particularly cancer drug prices, there's more reform that's needed, and that's at the policy level.... The goal of the film was to use insulin to highlight the prescription drug price problem in the US."
"Then Life Changed"
The filmmaker, Ruderman, was diagnosed at age 19, during his freshman year in college. He spent several days hospitalized with DKA, and "then life changed," he told Medscape. He went into photography first and later filmmaking, always with the uneasy knowledge that he could lose access to insulin at any time.
The impetus for the film came after he and Dyer walked into a pharmacy while visiting Canada in 2018 and discovered how much cheaper insulin was compared to the US ― roughly $20 a vial, compared to $300 in the US.
"When Rachael [Dyer] and I came back to the US, we were actually quite shocked about how many people are struggling to afford their medication...the uninsured, those aging off their parents' health insurance. So that was really the kickoff to us going into the field for the last 4 years making this documentary."
As a freelancer, Ruderman has been personally paying for expensive "premium" health insurance that covers the pump and glucose monitors he uses. He buys insulin overseas as often as possible.
"Fortunately, I haven't been in a situation where I've had to ration my insulin, but the fear is instilled in me. What if there's a month when I can't afford it? What am I going to do?" (Note: The writer of this article is in the same situation, which could be alleviated by Lilly's action.)
Timing Is Everything
To be sure, even before Lilly's announcement, some progress had been made since work on the film began.
The issue of insulin pricing has received wide media attention. More than 20 states have passed copay caps on insulin, and a new law capping the cost of insulin for Medicare beneficiaries at $35/month went into effect in January 2023. President Biden mentioned insulin during his State of the Union address, and Georgia Senator Raphael Warnock made the issue a centerpiece of his campaign.
But there have also been losses, including the failure thus far to pass a nationwide copay cap.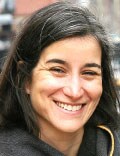 These recent developments make this a good time for the film's debut, producer Yael Melamede told Medscape Medical News. "There's a lot happening in the space, but also a lot of incredible disappointments along the way, so we are really interested in getting this film out now."
Melamede, who owns a film production company, said, "I've done a lot of films that have some issue advocacy side to them. I love this film because it's grounded in the stories of real people.... We feel this is a perfect catalyst to keep the energy going and for people to say this is super-important and not get distracted."
While the film doesn't advocate for specific policies, there is a "call to action" at the end that points viewers to resources on the website for writing to their members of Congress along with additional ways to become personally involved.
Dyer told Medscape, "This film is not only focusing on type 1 diabetes. That is obviously the crux of the issue, but it is a broader healthcare message for everyone wanting to make a change for healthcare in this country, the richest country in the world."
At SXSW, Pay or Die will be competing with seven other documentaries in the documentary feature competition, and it is eligible to win other awards.
Several other activities at the festival will address the topics of diabetes and US healthcare costs, including a panel discussion titled Crushing: The Burden of Diabetes on Patients, featuring musician and actor Nick Jonas, who also has type 1 diabetes, and a representative from the continuous glucose monitor manufacturer Dexcom.
Another panel, Young and Uninsured: Pay or Die, will include Rajkumar, Ruderman, Texas Representative James Talarico, who is advancing an insulin cap bill in that state, and Nicole Smith-Holt, the Minnesota mother of the young man who died because he couldn't afford his insulin.
Ruderman, Dyer, Melamede, and Rajkumar have disclosed no relevant financial relationships.
Miriam E. Tucker is a freelance journalist based in the Washington DC area. She is a regular contributor to Medscape, with other work appearing in the Washington Post, NPR's Shots blog, and Diabetes Forecast magazine. She is on Twitter @MiriamETucker.
For more diabetes and endocrinology news, follow us on Twitter and Facebook.
Credits:
Lead image: Oleg Bashkirov/Dreamstime
Image 1: Scott Alexander Ruderman
Image 2: Adam Smith
Medscape Medical News © 2023

Cite this: New Documentary Highlights Human Toll of High Insulin Cost - Medscape - Mar 03, 2023.