Nearly 2 years after a whistleblower alleged that the University of Pittsburgh Medical Center (UPMC) and its head of cardiothoracic surgery participated in billing fraud and dangerous operating room practices, the case has ended in an $8.5 million settlement, the Department of Justice (DOJ) announced.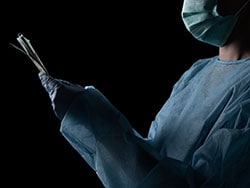 The lawsuit alleges that James L. Luketich, MD, the longtime chair of the school's cardiothoracic surgery department, regularly performed up to three complex surgical procedures simultaneously, moving among multiple operating rooms and attending to matters other than patient care. The investigation began after Jonathan D'Cunha, MD, a former UPMC surgeon, raised concerns about his colleague's surgical scheduling and billing practices.
Luketich's overbooking of procedures led to patients enduring hours of medically unnecessary anesthesia time and risking surgical complications, according to court documents.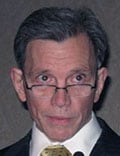 In addition, the complaint states these practices violated the False Claims Act, which prohibits "teaching physicians" like Luketich from billing Medicare and other government health plans for "concurrent surgeries" — regulations federal authorities say UPMC leadership were aware of and the University of Pittsburgh Physicians (UPP), also named in the suit, permitted Luketich to skirt.
The whistleblower provision of the False Claims Act allows private parties to file an action on behalf of the United States and receive a portion of the recovery to help deter healthcare fraud, says the DOJ.
The defendants previously asked the court to dismiss the case, but a judge denied the request last June.
Paul Wood, vice president and chief communications officer for UPMC, told Medscape Medical News that the lawsuit pertained to Luketich's "most complicated, team-based surgical procedures."
"At issue was compliance with the Centers for Medicare & Medicaid Services' (CMS's) Teaching Physician Regulation and related billing guidance as well as with UPMC's internal surgical policies," he said.
"While UPMC continues to believe Luketich's surgical practice complies with CMS requirements, it has agreed to [the settlement] to avoid the distraction and expense of further litigation," said Wood, adding that all parties agree that UPMC can seek clarity from CMS regarding future billing of these surgeries.
Efrem Grail, JD, Luketich's attorney, told Medscape that he and Luketich are pleased the settlement puts an end to the case and that he hopes the US will issue "authoritative guidance" on billing regulations for teaching physicians, something medical schools and hospitals have sought for years, he said.
More Legal Challenges Await
Luketich, UPMC, and UPP face more legal challenges from a separate medical malpractice lawsuit. In March 2018, Bernadette Fedorka underwent a lung transplant at UPMC. Although Luketich did not perform the surgery, Fedorka alleges that his poor leadership caused understaffing of the lung transplant program and contributed to surgical complications, including a 4-inch piece of wire left in her neck.
Fedorka claims that suboxone impaired Luketich's decision-making. He began taking the drug in 2008 to manage the pain from a slipped disc injury after a history of prescription drug abuse. Both UPMC and Luketich have denied the validity of Fedorka's claims.
The malpractice suit centers on a recording of a conversation between Luketich and David Wilson, MD, who prescribed the suboxone and treated the surgeon's opioid use disorder for several years. Luketich has accused former colleagues, D'Cunha and Lara Schaheen, MD, of illegally recording the private conversation that discussed Luketich's suboxone prescription — something both physicians deny.
For the billing fraud case, Luketich has agreed to complete a corrective action plan and submit to a third-party audit of his Medicare billings for 1 year.
"This is an important settlement and a just conclusion to the United States' investigation into Luketich's surgical and billing practices, and UPMC and UPP's acceptance of those practices," Acting US Attorney Troy Rivetti said in a statement. "No medical provider — however renowned — is excepted from scrutiny or above the law."
Steph Weber is a Midwest-based freelance journalist specializing in healthcare and law.
For more news, follow Medscape on Facebook, Twitter, Instagram, and YouTube
Credits:
Lead image: iStock/Getty Images
Image 1: iStock/Getty Images
Image 2: James D. Luketich/MDedge
Medscape Medical News © 2023 WebMD, LLC

Send news tips to news@medscape.net.
Cite this: Med Center and Top Cardio Surgeon Must Pay $8.5 Million for Fraud, Concurrent Surgeries - Medscape - Mar 03, 2023.