HONOLULU – Combining cryotherapy, salicylic acid, and fluorouracil (5-FU) can improve the efficacy of treating common warts, but topical or intralesional cidofovir may be required for recalcitrant lesions or those located in areas that are challenging to treat, according to John S. Barbieri, MD, MBA.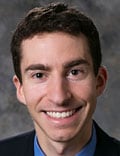 "There are 5 million office visits per year in the United States for warts and molluscum, and they're most common in pediatrics," Dr. Barbieri, of the department of dermatology at Brigham and Women's Hospital, Boston, said at the Hawaii Dermatology Seminar provided by MedscapeLIVE! "In fact, some studies have suggested that one in three children in primary school suffers from warts."
According to a 2012 Cochrane review of topical therapies for warts, first-line treatments such as salicylic acid, cryotherapy, 5-FU, or Candida antigen injection often have modest efficacy when used alone. For example, the authors found that salicylic acid and cryotherapy cleared warts in about 60%-70% of cases, respectively, but clearance rates were improved by combining the two therapies.
In an earlier literature review and meta-analysis, investigators evaluated the effect of 5-FU plus salicylic acid or salicylic acid alone. The therapeutic effect for common warts across all studies was a 63.4% response rate (complete healing) for 5-FU/SA vversus 23.1% for the 5-FU–free controls, respectively. For plantar warts, the response rate was 63% versus 11%, respectively.
"But what about the person with multiple warts or those in challenging locations where you might worry about destructive treatments hurting the nail fold or causing nail dystrophy?" Dr. Barbieri asked. "Maybe they've used salicylic acid or intralesional Candida and they're still not getting better. What can we do for these patients?"
Emerging research suggests that topical cidofovir can be a valuable option for recalcitrant warts or those in sensitive locations. In a case report of a 10-year-old boy with more than 50 severe verrucous papules on his hands and face that were recalcitrant to multiple conventional therapies, topical 1% cidofovir applied daily for 8 weeks was effective, with no adverse side effects. A young female patient who presented to Dr. Barbieri with multiple warts around the nail matrix of several fingers experienced complete clearance after treatment with topical cidofovir, he said. Other researchers found this approach to be effective for plantar warts as well, in a report of two brothers with severe combined immunodeficiency after hematopoietic stem cell transplantation with persistent warts that did not respond to traditional topical treatments.
"Topical cidofovir is typically a painless treatment, which is nice, especially for our pediatric patients who might be afraid of other therapies like or cryotherapy or intralesional injections," One limitation is that it is "a bit expensive," Dr. Barbieri said. "To have topical cidofovir compounded is typically $100-$300, depending on the quantity and strength that you ask for."
Intralesional cidofovir is another treatment option. In a retrospective study of 58 patients, Dr. Barbieri and colleagues evaluated the outcome of intralesional cidofovir treatment of warts in immunocompromised and nonimmunocompromised patients. Rates of improvement ranged from 98.3% to 100%, while resolution rates ranged from 75.9% to 97.6%.
"Most of the patients had warts for more than 5 years and almost half of them had recalcitrant warts," Dr. Barbieri said. "These were mostly adult patients, but I think this is a treatment that can work in younger populations as well. About 10%-15% had HIV or cancer or diabetes or were transplant recipients, but despite these challenges and despite these recalcitrant warts, about 100% had improvement."
He pointed out that cidofovir is available as a 75 mg/mL vial that comes with a 5 mL single-use vial. He dilutes this with normal saline to create a 15 mg/mL solution.
"If you want to be efficient you can try to schedule multiple patients together on the same day as a single vial is sufficient to treat about 25 patients," assuming about 1 mL is injected per patient, he said. "The challenge with intralesional cidofovir is that it's painful beyond just the needle part of the injection. Sometimes a nerve block can be helpful. But this can be an effective treatment for patients with recalcitrant warts or those with comorbidities."
Other intralesional therapies to try for recalcitrant warts, he said, include bleomycin (1 U/mL solution, 1-2 mL per treatment, spaced every 2-4 weeks), and 5-FU (a 4:1 mixture of 5-FU [50 mg/mL] and 2% lidocaine).
Dr. Barbieri disclosed that he receives consulting fees from Dexcel for work unrelated to his presentation. Medscape and this news organization are owned by the same parent company.
This article originally appeared on MDedge.com, part of the Medscape Professional Network.
Credits:
Lead image: Fotiglobe/Dreamstime
Image 1: Dr John S. Barbieri
© 2023 Frontline Medical Communications Inc.

Cite this: Topical or Intralesional Cidofovir an Option for Recalcitrant Warts - Medscape - Mar 01, 2023.