The incidence of inflammatory bowel disease (IBD) appears to have stabilized in Denmark in recent years, yet its prevalence has increased, according to a new report.
Studies have suggested that although IBD incidence is increasing globally, some western countries are experiencing a stabilization. With IBD incidence rates among the highest in the world, Denmark may be an indicator of what to expect in other countries in coming years.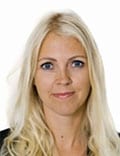 "There is an urgent need to understand the development in incidence and prevalence of IBD to tailor healthcare and improve lives," senior author Tine Jess, MD, professor of clinical medicine and director of the Danish National Center of Excellence for Molecular Prediction of Inflammatory Bowel Disease (PREDICT) at Aalborg University, told Medscape Medical News.
"Patients, who count [in the] millions worldwide, are often diagnosed in early adulthood and face a lifetime with an incurable disease," she said. "We all know someone with IBD, even though we may not know that we do."
The study was published online in American Journal of Gastroenterology.
Investigating Trends
The North Denmark region, which has a population of about 590,000, has a long-standing tradition of registering patients with IBD, the study authors write. From 1978-2002, all newly diagnosed cases were recorded in a local research database, and since 2014, the GASTROBIO database has been used as a clinical tool for patients. Since then, the tool has been used to complete a population-based cohort of all patients with at least one verified IBD diagnosis in the region, named the North Denmark IBD cohort (NorDIBD).
Jess and colleagues analyzed data on 6158 patients in NorDIBD to estimate the incidence of IBD from 1978 through 2020, and the prevalence from 2003 through 2020. The study included pediatric and adult patients, of whom 4074 (66.2%) were diagnosed with ulcerative colitis and 2084 (33.8%) with Crohn's disease.
For Crohn's disease, 55.7% were women and 44.3% were men, and for ulcerative colitis, 48.6% were women and 51.4% were men. The average age at diagnosis was 36.9 years for Crohn's disease and 42.9 years for ulcerative colitis.
Overall, the IBD incidence rate increased from 1978 to 2014 but then began to plateau. Specifically, there was a fourfold increase from 11.5 per 100,000 persons in 1978 to 51.3 per 100,000 persons in 2014. However, in 2020, the rate stabilized and was 27.5 per 100,000 persons.
The average annual percentage change for the full study period was +2.3%, which was +4.1% for 1978-2014 and -12.2% for 2015-2020.
The numbers were similar for the IBD subtypes of Crohn's disease and ulcerative colitis, although the incidence rate peaked in 2017 for Crohn's disease and in 2014 for ulcerative colitis. By 2020, the incidence rates decreased to 11.5 per 100,000 persons for Crohn's disease and 15.9 per 100,000 persons for ulcerative colitis.
Overall IBD incidence followed a similar trajectory over time for men and women, peaking for both in 2014. The incidence of Crohn's disease over time was higher for women, whereas the incidence of ulcerative colitis was higher for men.
By age, similar increases in incidence occurred for persons aged 15-29 years and 30-44 years until 2014 and decreased after that. Among persons aged 45 years or older, the increases were less steep over time. The difference could be driven by a sharper increase among patients who received a diagnosis at age 15-44 years compared with age 45 or older, the authors write.
Cause for Concern
In contrast, the annual prevalence of IBD increased from 2003-2020, with a slight decrease in 2007. Specifically, the prevalence more than doubled from 424 per 100,000 persons in 2003 to 872 per 100,000 persons in 2020. In 2020, 575 per 100,000 persons were cases with ulcerative colitis, and 297 per 100,000 persons were cases with Crohn's disease.
By gender, the prevalence of both Crohn's disease and ulcerative colitis was higher among women.
By age, the highest prevalence of Crohn's disease was seen in persons aged 45-59 years. This was also the case for ulcerative colitis until 2018, when the highest prevalence was among persons aged 60-74 years.
The NorDIBD cohort represents about 10% of the Danish population with IBD, which could be extrapolated to the broader population for healthcare purposes, the study authors write. The rising prevalence is a cause for concern for healthcare resources, particularly as patients grow older and have comorbidities, they also write.
"We need to improve our understanding of IBD, both for healthcare planning, as IBD treatments and surgery are expensive to our healthcare systems, but indeed also for the quality of life of patients," Jess said. "IBDs are just as common as type 1 diabetes, but IBD is surrounded by taboo, and there is an urgent need for further knowledge in this field."
Investigators' Next Steps
Jess and colleagues at PREDICT are now analyzing the reasons why IBD incidence and prevalence have shifted during the past four decades. The research team is also collecting biological specimens and granular lifelong data on the NorDIBD cohort to study disease occurrence and the course of disease.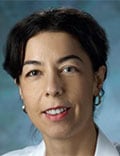 These findings are quite interesting and in part mirror what we've already known; however, we haven't yet addressed what determinants might be associated with this trend, Brindusa Truta, MD, assistant professor of medicine at Johns Hopkins Medicine in Lutherville-Timonium, Maryland, told Medscape Medical News.
Truta, who wasn't involved with this study, has researched IBD trends in North America before and after 1990.
"The effect of industrialization and concurrent lifestyle changes — improved environmental hygiene, food refrigeration, and dietary changes, including greater sugar intake and food additives such as emulsifiers — have been correlated with increased IBD incidence," she said. "This study provides more proof that we still have much to discover regarding the driving factors and mechanisms of IBD."
In this study, for instance, the incidence of Crohn's disease peaked somewhat later than that of ulcerative colitis, which is the opposite of trends found elsewhere, she noted. In the United States, the incidence of Crohn's disease rose between 2000 and 2009, whereas the incidence of ulcerative colitis remained relatively stable until the past two decades.
"Unaccounted environmental risk factors, in addition to increased diagnosis of mild and colon-only disease, likely underlie the increase in post-1990 IBD incidence, whether Crohn's disease or ulcerative colitis," she said. "It will be important to uncover these risk factors and also determine the gene-environmental interactions that occur and explain the increase in IBD. We will then be in the position to target the cause of the disease and plan for the health expense of the future."
The study was supported by a grant from the Danish National Research Foundation. The authors reported no competing interests. Truta declared no relevant disclosures.
Am J Gastroenterol. Published online February 9, 2023. Abstract
Carolyn Crist is a health and medical journalist who reports on the latest studies for Medscape, MDedge, and WebMD.
For more news, follow Medscape on Facebook, Twitter, Instagram, and YouTube
Credits:
Lead image: Flynt/Dreamstime
Image 1: Tine Jess, MD
Image 2: Johns Hopkins Medicine
Medscape Medical News © 2023 WebMD, LLC

Send news tips to news@medscape.net.
Cite this: 'Urgent Need' to Better Understand Incidence, Prevalence of IBD - Medscape - Mar 01, 2023.