SAN DIEGO — Cognitive behavioral therapy (CBT), the wakefulness-promoting drug modafinil (Provigil), and a combination of both treatments all reduce fatigue in patients with multiple sclerosis (MS) — but the combination has an edge when it comes to overall perceived benefits, new research shows.
As well, the results suggest that individuals with poorer sleep hygiene may benefit more from CBT, researchers note.
"Clinicians should consider clinical characteristics and overall treatment goals when selecting fatigue interventions, to offer a more personalized approach for MS fatigue," study investigator Tiffany Braley, MD, associate professor of neurology, University of Michigan, Ann Arbor, told Medscape Medical News.
The findings were presented here at the Americas Committee for Treatment and Research in Multiple Sclerosis (ACTRIMS) Forum 2023.
Incapacitating Symptom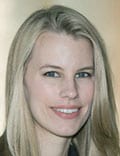 Braley noted that fatigue affects up to 90% of patients with MS and is the most incapacitating symptom for more than 40% of these patients. In addition, fatigue is a strong predictor of reduced work productivity, unemployment, reduced social participation, and reduced quality of life.
"Given the impact that fatigue has on the health and well-being of people with MS, it is essential to find ways to optimize the current treatments that we have at hand for fatigue in MS in the most patient-centered way possible," Braley said.
CBT, which teaches strategies to target maladaptive thoughts and beliefs, is one of the most promising behavioral strategies, the investigators note. It has been shown to be effective for multiple conditions including depression, posttraumatic stress disorder, insomnia, and pain.
For MS fatigue, CBT is considered a second line treatment. Moderate and sustained efficacy have been shown across trials but access remains limited, Braley reported.
Modafinil, which is approved by the US Food and Drug Administration to treat sleepiness secondary to obstructive sleep apnea and narcolepsy, is commonly used off-label to treat MS-related fatigue. However, prior trials have yielded mixed results regarding the efficacy of the drug for MS fatigue, said Braley.
Also, different behavioral and pharmacologic therapies have never been combined to determine if there might be a synergistic benefit, she added.
The new 12-week parallel-arm, analyst-blinded COMBO-MS trial included 336 participants (76.2% women; mean age, 48.8 years). Most of the patients (85.1%) were White and most (71.1%) had relapsing remitting MS (RRMS).
Participants were randomly assigned to receive 8 weekly and then two "booster" sessions of telephone-delivered one-on-one CBT, or modafinil with the dose generally ranging from 100-200 mg per day, or a combination of the two therapies.
The primary outcome measure was change in fatigue on the self-report Modified Fatigue Impact Scale (MFIS), using online surveys. The mean baseline MFIS was 52.7.
Study participants also completed questionnaires on disability, sleep disorders, sleep hygiene, and sleepiness (Epworth sleepiness scale).
Covariates included demographics, anxiety based on the Generalized Anxiety Disorder-7, pain score on the Brief Pain Inventory, baseline fatigue score, and physical activity.
Clinically, Statistically Significant
The overall treatment effect on the total MFIS score at 12 weeks was positive for each group. "Each treatment arm was associated with a clinically significant and a statistically significant within-group reduction in MSIF score from 15 to 17 points," Braley reported.
"But even though the combination therapy ended up having the highest absolute reduction, it ultimately was not statistically significant," she added.
Responder analyses showed almost two thirds of each treatment group experienced at least a 10-point reduction in MSIF, which is considered clinically significant.
In addition, more than 50% experienced at least 25% reduction in MSIF. "Again, although the combination therapy seemed to have a higher proportion of responders, this was not statistically significant," said Braley.
A secondary outcome was the self-reported Patient Global Impression of Change, which rates overall symptoms and quality of life. More participants in all groups said their symptoms and quality of life at study's end were somewhat better, moderately better, a definite improvement, or a great deal better.
But here the combination therapy was significantly better than the other interventions. "This suggests there may be more subjective benefits of combination therapy that we're not capturing" with other measures, Braley noted.
Sleep hygiene significantly moderated the treatment effect (P = .03). As sleep hygiene worsens, the effect of modafinil monotherapy relative to CBT monotherapy appeared to diminish, and behavior therapy started to have more benefit relative to modafinil therapy, the investigators note.
"Our results suggest that people with MS who have problems maintaining healthy sleep behaviors could potentially see more benefit from behaviorally-based treatments that target sleep habits as part of the fatigue management plan, as opposed to a stimulant medication that could make sleep more difficult to maintain," Braley said.
"On the other hand, people with good sleep hygiene may sufficiently respond to modafinil. For those who believe their mood, activity limitations, and quality of life are closely linked to their fatigue, combination therapy may offer more global benefits," she added.
Sleepiness, as assessed with the Epworth sleepiness scale, had a direct effect on treatment response (P = .0087) that did not vary by intervention. Those who were sleepier had greater reductions on MSIF scores.
Braley noted that there was an excellent adherence rate, with only 26 participants discontinuing the study. Of these, 20 were from the modafinil group and discontinued because of side effects; and 6 were from the CBT group and discontinued because of time constraints. There were no serious adverse events reported.
Important Lifestyle Factor
Commenting for Medscape Medical News, session co-chair Deepak Kaushik, PhD, assistant professor, Biomedical Sciences, Memorial University, St John's, Newfoundland, Canada, said the benefit of CBT for MS fatigue "definitely needs to be looked into further."
Sleep deprivation, along with ensuing fatigue, is among the lifestyle factors that play a vital role in MS, said Kaushik, who was not involved with the research.
The effect of CBT on fatigue is likely through stress reduction, he said, adding that the immune system is significantly affected by stress.
"We know the immune system has a direct linkage to the way you feel [and] your stress response to situations," so it makes sense that CBT lowers fatigue because it reduces stress, Kaushik said.
The study received funding from the Patient-Centered Outcomes Research Institute. Braley and Kaushik have reported no relevant financial relationships.
Americas Committee for Treatment and Research in Multiple Sclerosis (ACTRIMS) Forum 2023: ACTRIMS Cutting Edge (CE) session 1.2. Presented February 23, 2023
For more Medscape Neurology news, join us on Facebook and Twitter
Credits:
Lead image: Dreamstime
Image 1: University of Michigan
Medscape Medical News © 2023 WebMD, LLC

Send news tips to news@medscape.net.
Cite this: CBT Alone and With Meds May Decrease MS Fatigue - Medscape - Feb 24, 2023.