Dementia risk is significantly higher in women than in men worldwide, and social and economic disadvantages among women could be to blame, a new study suggests.
Prior research has found a higher lifetime dementia risk in women, and one explanation cited has been that women tend to live longer than men.
However, this new analysis of data from nearly 30,000 people in 18 countries found almost no evidence of sex differences in most known risk factors for dementia, including age.
The risk of dementia among women was significantly higher in poorer countries, pointing to economic disadvantages as a possible explanation.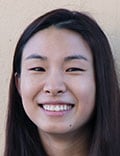 "In general, we found that the greater dementia risk found in women compared to men was more pronounced in poorer countries, which points to the need for greater efforts to narrow the gaps in health disparities between women and men in these countries," lead investigator Jessica Gong, MSc, a doctoral student at the George Institute for Global Health, Newtown, Australia, told Medscape Medical News. "It is likely that socioeconomic factors are potentially more important than biological factors when assessing dementia risk."
The findings were published online February 15 in Alzheimer's and Dementia: The Journal of the Alzheimer's Association.
Global Data
Most previous studies that examined sex differences in dementia risk were conducted in high-income countries, Gong noted, leaving a gap in the literature on risk in low- and middle-income countries.
To address this issue, researchers conducted an individual participant meta-analysis of 21 studies from the Cohort Studies of Memory in an International Consortium. Data analysis included information on 29,850 people from 18 countries on six continents. None of the participants had dementia at baseline, and the average age was 71.6 years.
Over a median of 4.6 years, incident dementia was reported in 2089 people, 66% of whom were women.
Overall, women had higher dementia risk (HR, 1.12; 95% CI, 1.02 – 1.23) than men, but the rates were highest in low- to middle-income economies (HR, 1.73; P = .03).
Dementia risk in women was higher than men in 14 countries. Risk was highest in Nigeria, where dementia risk was more than double in women (aHR, 2.11; 95% CI, 1.46 – 3.04), and lowest in Brazil, where risk was 46% lower in women than in men (aHR, 0.54; 95% CI, 0.29 – 1.00).
In the US, dementia risk was 7% higher in women than men (aHR, 1.07; 0.73 – 1.57).
Similar Risk Factors
In both women and men, older age, diabetes, depression, hearing impairment, and APOE ε4 carriage were associated with a greater risk of dementia, and more years of education, higher hip circumference, current alcohol use (vs never), and high physical activity (vs none to minimal) were associated with a lower risk of dementia.
Among all these risk factors, sex differences were only significant for longer education and former alcohol use, with both demonstrating a stronger association in men than women.
Global dementia rates are expected to triple over the next 25 years unless steps are taken to reduce risk factors. A 2020 report found that dementia risk could be reduced by addressing 12 modifiable risk factors, including obesity, air pollution, diabetes, social isolation, and hypertension. All of these risk factors are more common in low- to middle-income countries, Gong noted.
"These findings justify ongoing efforts to support programs to improve sex and gender equity in brain health, particularly in underrepresented and underserved populations, in turn to narrow the gaps within- and between-country," Gong said.
Understanding the Puzzle
Commenting on the findings for Medscape Medical News, Heather Snyder, PhD, Alzheimer's Association vice president of medical and scientific relations, said the findings add to the body of work about sex differences in dementia risk.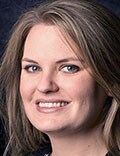 "This is an interesting study looking at risk factors for dementia and suggests that, while some risk factors are more pronounced in men than in women, women may be more at risk of progressing to dementia," Snyder said. "The findings outline the importance of understanding how the underlying biology, particularly biology that differs in males and females, may be contributing to risk."
Data on the country and geographical variations highlighted in the study also point to a potential risk influencer, she said.
"Studying geography-specific risk factors is important because it helps us understand the 'why' behind geographic differences in dementia risk," Snyder said. "This type of collaboration among countries and researchers is essential for us to understand these puzzle pieces."
Funding for the study was provided by the UK Medical Research Council Skills Development Fellowship, Australian National Health and Medical Research Council Investigator Grant, National Institute on Aging, among others. See the original article for full funding sources. Gong reported no relevant financial conflicts. Snyder is employed by the Alzheimer's Association.
Alzheimers Dement. Published online February 15, 2023. Abstract
Kelli Whitlock Burton is a reporter for Medscape Medical News covering psychiatry and neurology.
For more Medscape Psychiatry news, join us on Facebook and Twitter.
Credits:
Image 1: The George Institute for Global Health/AUSTRALIA
Image 2: The Alzheimer's Association
Medscape Medical News © 2023

Cite this: Higher Dementia Risk in Women Explained? - Medscape - Feb 24, 2023.