A new screening method that combines a patient symptom questionnaire and data from technology found in most wearable sleep and fitness trackers offers new hope for very early detection of Parkinson's disease (PD), new research suggests.
About half of patients with PD develop isolated rapid-eye-movement sleep behavior disorder (RBD), often years before other symptoms present. RBD causes frequent twitches, jerks, and unpredictable, often violent, episodes of dream enactment.
The small, proof-of-concept study combined the results of a modified patient survey with actigraphy data collected during sleep to accurately predict patients with RBD.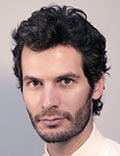 "There are a lot of questionnaires on how to screen RBD, but nobody has ever thought about using that as a screening approach for prodromal Parkinson's," lead investigator Emmanuel During, MD, associate professor of neurology and medicine at the Icahn School of Medicine at Mount Sinai, New York City, told Medscape Medical News. "Because I'm a neurologist, I see so many patients with Parkinson's, I thought there was an important need to develop that."
The findings are published in the January issue of Movement Disorders.
New Screening Tool?
About 1%-2% of the general population has RBD, but the incidence is much higher among patients with PD, dementia with Lewy bodies, and other neurological conditions.
Diagnosing RBD is challenging as it usually requires admittance to a sleep lab. Patient surveys offer an easier alternative, but the positive predictive value of most commonly used RBD questionnaires rarely exceeds 80%.
For this study, researchers modified the Innsbruck RBD Inventory, a commonly used patient-reported diagnostic tool, by including screening questions for common symptoms of prodromal PD, including loss of smell and constipation.
The modified RBD survey was completed by 42 patients with RBD, 21 sleep clinic patients with other sleep disorders, and 21 community controls. Participants also kept a sleep journal and wore wrist monitors that collected actigraphy data on sleep patterns for at least 14 days.
Analysis of the actigraphy data showed 95.2% sensitivity (95% CI, 88.3-98.7) and 90.9% precision (95% CI, 82.1-95.8) for RBD. The questionnaire analysis showed 90.6% accuracy and 92.7% precision.
When actigraphy and questionnaire data were combined, they accurately predicted RBD cases with 100% precision (95% CI, 95.7-100.0) and 88.1% sensitivity (95% CI, 79.2-94.1).
In a clinical setting, a screening model such as this could be used in two steps, During said. Patients who screen positive for RBD on the questionnaire would receive a wearable device to collect data on sleep behavior. Those who screen positive during that second phase would then undergo further testing to determine whether they meet criteria for prodromal PD.
"There are a number of clinical trials that are looking for prodromal Parkinson's participants," During said. "The immediate impact of this is that they'd be able to identify people for clinical trials, which would first enhance the treatment pipeline."
More Study Needed
Commenting on the findings for Medscape Medical News, Michael S. Okun, MD, director of the Norman Fixel Institute for Neurological Diseases at the University of Florida Health, Gainesville, said that while the idea that a wearable device could be used to detect RBD and possibly lead to early detection of Parkinson's is "intriguing," much work remains before the technology is ready for widespread use.
"Though the accuracy of this approach, when applied to a mixed clinical and community cohort, was pretty good, the sample of patients was small and did not include other disorders," said Okun, who was not part of the study. "These shortcomings will likely lessen the overall accuracy in future studies."
While During and his colleagues are seeking to replicate their findings in a larger study, Okun said other challenges would likely remain.
"It is hard at this time to imagine the practicality of this tool if it was applied for large-scale screening in a general population of folks without Parkinson's disease as a method for early identification," said Okun, who also is medical advisor for the Parkinson's Foundation. "This will be a formidable challenge for the next generation of sensor and health outcomes researchers."
The study was funded by the Feldman Family Foundation. During and Okun report no relevant financial relationships.
Mov Disord. January 2023. Abstract.
Kelli Whitlock Burton is a reporter for Medscape Medical News covering neurology and psychiatry.
For more Medscape Neurology news, join us on Facebook and Twitter.
Credits:
Lead image: Andrey Popov/Dreamstime
Image 1: Emmanuel During
Medscape Medical News © 2023

Cite this: Common Wearables Promising for Detection of Prodromal Parkinson's - Medscape - Feb 23, 2023.