What does it take to be a best place to practice medicine? Some doctors would say their ideal place offers high compensation, low cost of living, and low malpractice payouts. Other doctors might focus more on quality of life, cultural and recreational opportunities, and the overall medical environment.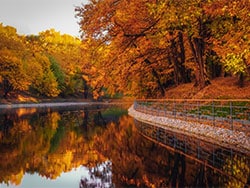 Medscape would like to hear about what matters to you when you consider a best place to practice.
Credits:
Images: katty1489/Shutterstock
Medscape Reader Polls © 2023 

Cite this: What Are Doctors' Ideal Places to Practice Medicine? - Medscape - Feb 15, 2023.