In states that grant full practice authority (FPA) to nurse practitioners (NPs), there are higher concentrations of NPs from communities of color, which benefits patients of color and underserved areas, according to a new study published in Policy, Politics, and Nursing Practice in February, Black History Month.
With FPA, NPs can practice to the full extent of their education, training, and certification without physician oversight. That includes evaluating, diagnosing, ordering, and interpreting diagnostic tests, initiating and managing treatments, and prescribing medications.
According to the report, Black NPs in FPA states served 2.8% more Black Medicare beneficiaries than did Black NPs in non-FPA states. In contrast, researchers found that FPA does not appear to influence the racial and ethnic diversity of the Medicare beneficiaries that White NPs serve.
The researchers focused on Black, Asian, and Hispanic communities and compared backgrounds of NPs, patients, and overall state populations nationwide.
Currently, NPs in 26 states and Washington, DC, have FPA in primary care.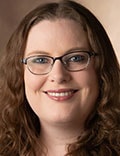 Many rural counties in the US don't have physicians, and the need is greater there for NPs with FPA, according to lead author Alicia Plemmons, PhD, assistant professor in the Department of General Business and coordinator of scope of practice research in the knee center at West Virginia University.
She told Medscape Medical News that her team wanted to see whether granting NPs FPA could draw more NPs to underserved areas and what effect FPA might have on diversity in the NP workforce.
The study includes all the NPs who served Medicare beneficiaries from 2014–2020. Researchers merged Centers for Medicare & Medicaid Services data with National Provider Identifier data to locate NPs with active licenses.
They found that ethnic diversity among NPs was more representative of the general population in states that had FPA compared to those that did not.
The research team also wanted to see what kind of patients the NPs served.
"We saw that these nurse practitioners from marginalized groups were also serving marginalized patients," including Black, Asian and Hispanic communities, Plemmons said.
People from marginalized racial and ethnic groups tend to be more comfortable or receive better access to care when seen by someone else from a marginalized background, researchers found.

Danielle McCamey, DNP, CRNP, ACNP, founder of the national organization DNPs of Color, who was not involved in the study, said she was not surprised by the findings; the study documents the benefit of NPs practicing to the full extent of their authority.
She said the study points out that "those that belong to communities of color tend to go back to their communities to serve them. That's essentially the expectation culturally: You give back to your community and you don't forget where you come from."
When barriers to practice are lifted, practitioners will be more likely to return to their home states, said McCamey, assistant dean for clinical practice and relationships at Johns Hopkins School of Nursing in Baltimore, Maryland.
Having a provider with whom patients can identify creates an automatic level of trust, she added. "There's spoken and unspoken language of that community. The ability to structure care so that it makes it understandable to certain populations ― it carries a large amount of weight with people of color."
The research also highlights that NPs are often more enthusiastic about providing primary care if they are allowed full authority, and they can help fill physician shortage gaps, McCamey said.
One limitation of the study is that the researchers had to predict the races of the NPs using data clues, rather than direct reporting, so more comprehensive data collection for US NPs is needed, Plemmons said.
"I hope this brings one more nuance to the [FPA] conversation in that quality, access, and cost piece for legislators when they're deciding what might be the benefits or the costs of being able to expand scope of practice within their state," she said.
Marcia Frellick is a freelance journalist based in Chicago. She has previously written for the Chicago Tribune, Science News, and Nurse.com, and was an editor at the Chicago Sun-Times, the Cincinnati Enquirer, and the St. Cloud (Minnesota) Times. Follow her on Twitter at @mfrellick.
For more news, follow Medscape on Facebook, Twitter, Instagram, and YouTube.
Medscape Medical News © 2023

Cite this: Underserved Regions Benefit When NPs Have Full Scope: Study - Medscape - Feb 15, 2023.