Editor's note: Find the latest COVID-19 news and guidance in Medscape's Coronavirus Resource Center.
Nirmatrelvir–ritonavir, sold under the brand name Paxlovid, significantly reduces the likelihood of hospitalization or death among patients with COVID-19 and high risk for severe illness, data suggest.
For every 62 people treated with nirmatrelvir–ritonavir, the medication prevented one case of severe COVID-19.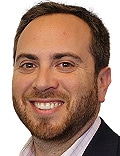 "A number of studies now support the effectiveness of Paxlovid for use in patients at risk for severe COVID-19. It is important that those at risk have access to testing and a Paxlovid prescriber so they can start the medication within 5 days of symptom onset to prevent severe outcomes," lead author Kevin Schwartz, MD, an infectious disease physician with Public Health Ontario and adjunct scientist at ICES, told Medscape Medical News.
In many areas, pharmacists can prescribe nirmatrelvir–ritonavir directly to patients, which could improve access to treatment, he added. "Prescribers should consider the individual patient risk factors, specifically older age, immune compromised status, and other comorbidities, to balance against the medication risks, including drug interactions. Many drug interactions can be mitigated, and it is important to evaluate for these in all patients."
The study was published February 13 in the Canadian Medical Association Journal.
Significant Clinical Benefit
Although nirmatrelvir–ritonavir was shown to be effective in a randomized controlled trial conducted in 2021, the trial only included unvaccinated patients, excluded patients with potentially important drug interactions, and was conducted before the emergence of the Omicron variant, said Schwartz. In 2022, however, many patients who received this drug combination were often vaccinated and had potential drug interactions. Furthermore, the Omicron variant was circulating at the time.
Schwartz and colleagues conducted a population-based cohort study in Ontario that included adults with mild disease who tested positive for COVID-19 with a polymerase chain reaction test between April 4 and August 31, 2022. They compared patients who took nirmatrelvir–ritonavir with patients who weren't treated with this combination and measured hospital admission from COVID-19 or all-cause death at 30 days, as well as overall all-cause mortality.
Among 177,545 patients, 8876 (5%) were treated with nirmatrelvir–ritonavir, and 168,669 (95%) didn't receive the treatment. Most patients who received nirmatrelvir–ritonavir were older than age 70 years, had three or more COVID-19 vaccine doses, and had potential drug interactions.
Patients who received nirmatrelvir–ritonavir had a 2.1% risk for hospital admission or death, compared with a 3.7% risk among those who did not receive the treatment. The weighted odds ratio (OR) of hospital admission or death within 30 days was 0.56 (P < .001), and the weighted OR of death alone was 0.49 (P < .001).
Overall, the results were similar across age, vaccination status, comorbidities, potential drug interactions, and risk status.
The research team observed a potential decrease in effectiveness over time, with a weighted OR of 0.43 for hospital admission or death between April and June 2022 and a weighted OR of 0.67 between July and August 2022. There was a similar trend for death alone.
In addition, the researchers found that the number needed to treat (NNT) to prevent one hospital admission or death was 62. They found substantial variability in the absolute risk reductions: the NNT ranged from 28 among unvaccinated people to 181 among those under age 70 years.
"For instance, we have to treat around 30 undervaccinated patients to prevent one severe case of COVID-19. This number needed to treat increases to around 80 for patients with three or more vaccine doses and 180 for those less than 70 years of age," said Schwartz. "Prescribers should consider the balance of risks and benefits to their patients when prescribing Paxlovid and consider prescribing it to their patients that have risk factors for severe COVID-19, balanced against the potential side effects and drug interactions."
The investigators noted the significant clinical benefit of using nirmatrelvir–ritonavir, although the benefit was less than that observed in the 2021 randomized controlled trial. This discrepancy could be the result of differences in patient populations, underlying immunity, differences among circulating variants, or study designs.
Effectiveness May Change
Additional research should look at the differences by age and risk factors, the study authors wrote. Older age remains the single most important risk factor, they noted, followed by obesity, underlying conditions, and the time since vaccination.
"It will be important to continue to monitor the effectiveness of Paxlovid," Schwartz said. "As new variants emerge and population immunity changes, the risk–benefit assessment of Paxlovid may change over time."
Based on the data sources used in this study, the authors could not confirm whether patients were taking medications that might interact with nirmatrelvir–ritonavir or determine whether any potential drug interactions were mitigated during the prescribing process. In addition, Schwartz and colleagues are continuing to research the equity of nirmatrelvir–ritonavir prescribing in Ontario.
"Evidence suggests that some populations are less likely to have access to Paxlovid, which hopefully we can improve upon," he said. "Prescribers should consider social determinants of health when assessing patients for Paxlovid."
Ongoing Evaluations Needed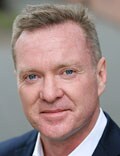 Commenting on the study for Medscape, Edward Mills, PhD, professor of health research methods, evidence, and impact at McMaster University in Hamilton, Ontario, said, "This observational study is important, because recent randomized trials conducted by the industry sponsor, Pfizer, have been unable to demonstrate an important role for Paxlovid among lower risk patients and with the newer, less-severe variants."
Mills, who wasn't involved with this study, has researched several COVID-19 therapies during the pandemic, including lopinavir–ritonavir (Kaletra), ivermectin (Stromectol), and molnupiravir (Lagevrio). He noted that observational studies provide a weaker form of evidence for effectiveness and may have spurious precision because of the large sample size in the control population.
"Ongoing evaluations of antiviral therapies are desperately needed," he said. "Perhaps further randomized evaluations of Paxlovid will determine its ongoing utility."
The study was funded by Public Health Ontario. Schwartz and Mills report no relevant financial relationships.
CMAJ. Published February 13, 2023. Full text
Carolyn Crist is a health and medical journalist who reports on the latest studies for Medscape, MDedge, and WebMD.
For more news, follow Medscape on Facebook, Twitter, Instagram, YouTube, and LinkedIn
Credits:
Lead image: Milosdrn/Dreamstime
Image 1: Public Health Ontario
Image 2: McMaster University
Medscape Medical News © 2023 WebMD, LLC

Send news tips to news@medscape.net.
Cite this: Paxlovid Reduced Risk for Hospitalization, Death During Omicron Wave - Medscape - Feb 14, 2023.