When administered subcutaneously every 2 weeks, secukinumab was effective at improving signs and symptoms of moderate to severe hidradenitis suppurativa (HS) in adults up to 52 weeks, results from two pivotal phase 3 clinical trials showed.
The findings build on week 16 data from two trials – SUNSHINE and SUNRISE – that investigated the efficacy, safety, and tolerability of the interleukin-17A inhibitor secukinumab (Cosentyx) versus placebo in the treatment of moderate to severe HS, and were presented at the 2022 annual congress of the European Academy of Dermatology and Venereology. In those studies, at 16 weeks, 42%-46% of patients achieved an HS Clinical Response (HiSCR) – the primary outcome measure in both trials. For the most recent analysis, which was published in The Lancet, investigators found that, at 52 weeks, 56.4% of patients in SUNSHINE and 65% of patients in SUNRISE who received secukinumab 300 mg every 2 weeks achieved a HiSCR, compared with 56.3% of patients in SUNSHINE and 62.2% of patients in SUNRISE who received secukinumab 300 mg every 4 weeks.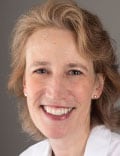 "This is great news for people with HS: it improves our knowledge about how to best treat patients today and leads us to new areas that will help us treat them even better in the future," Alexa B. Kimball, MD, MPH, the lead investigator for both trials, said in an interview. "Dermatologists have been using biologics for decades. This data provides clinicians with information they can use to easily expand their HS management repertoire to include secukinumab."
To date, the tumor necrosis factor inhibitor adalimumab is the only approved biologic therapy approved for the treatment of moderate-to-severe HS, in people aged 12 years and older.
The two trials were conducted in 40 countries, with SUNSHINE enrolling 541 patients, and SUNRISE enrolling 543. Patients in each study were randomized to one of three experimental arms: secukinumab 300 mg every 2 weeks after five weekly loading doses; secukinumab 300 mg every 4 weeks after five weekly loading doses; placebo dose every 2 weeks after five weekly placebo doses. The mean age was 37 years, about 55% were female, and about 76% were White (about 9% were Black and about 10% were Asian). Dr. Kimball, investigator at Beth Israel Deaconess Medical Center and professor of dermatology at Harvard Medical School, Boston, and coauthors observed that the group that received secukinumab every 4 weeks did not meet the primary endpoint in the SUNSHINE trial, but it was met in the SUNRISE trial. "Research and subgroup analyses are required and might improve our understanding of the effect of patient characteristics on treatment response and further refine the dosing recommendations for different populations," they wrote.
In a pooled analysis, 55.2% of patients from SUNSHINE and SUNRISE who received secukinumab 300 mg every 2 weeks had a reduction in pain as measured by the Patient's Global Assessment of Skin Pain Numeric Rating Scale, compared with 53% of patients from SUNSHINE and SUNRISE who received secukinumab 300 mg every 4 weeks. The most common adverse events up to week 16 in both trials were headache, nasopharyngitis, and hidradenitis; no deaths occurred.
"One limitation of most studies in HS is that the placebo-controlled period is short, so the data obtained after that time is harder to interpret," Dr. Kimball said in an interview. "In my experience, optimizing treatment can take almost a year and I hope we will see longer controlled periods in future studies." Another limitation of the studies she acknowledged was a modest imbalance with respect to disease severity between the treatment groups at baseline. "It was a little surprising that some imbalances in the characteristics of randomized subjects in different arms of the study impacted efficacy levels," she said. "We'll need to continue to identify how to match patients and dosing regimens to get the best results."
According to a press release from Novartis, trial results have been submitted to regulatory authorities in Europe and the United States, and decisions are expected in 2023. If approved, secukinumab will be the first and only IL-17 inhibitor for the treatment of moderate to severe HS.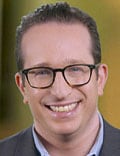 Adam Friedman, MD, professor and chair of dermatology at George Washington University, Washington, described HS as "an extraordinarily disabling, painful, deforming condition for which we only have one [Food and Drug Administration]–approved systemic therapy, requiring us to wear our 'off-label bandit' name tags proudly to tackle therapeutic challenges.
"Anecdotally," he said, "we dabble with off-label biologics indicated for psoriasis in this setting, though limitations exist ranging from lack of large-scale clinical data to the recurring theme that psoriasis dosing typically doesn't cut it, making access to said medications even more difficult. Investigators in this study addresses both gaps very effectively, and I for one welcome the implications and hopeful regulatory impact with open arms."
The study was funded by Novartis. Dr. Kimball disclosed numerous conflicts of interest from various pharmaceutical companies. Dr. Friedman reported financial relationships with Sanova, Pfizer, Novartis, and other companies.
This article originally appeared on MDedge.com, part of the Medscape Professional Network.
Credits:
Image 1: Dr Alexa Kimball
Image 2: Dr Adam Friedman
© 2023 Frontline Medical Communications Inc.

Cite this: Secukinumab Shows Benefit for Hidradenitis Suppurativa at 1 Year - Medscape - Feb 14, 2023.