Post–intensive care unit clinics not only help patients, they may reduce burnout for the ICU care team as well, as suggested by data from a study of transcripts from 29 individuals.
"Despite the impact of burnout on healthcare systems, there is limited evidence of feasible and sustainable interventions to address clinician burnout," said lead author Tammy L. Eaton, PhD, RN, in an interview.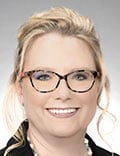 "Much of the current research has focused on individual-level interventions to mitigate burnout, putting the responsibility on the clinician," said Eaton, a postdoctoral research fellow at the University of Michigan, Ann Arbor.
In a presentation at the Society for Critical Care Medicine (SCCM) 2023 Critical Care Congress, Eaton reviewed the results of the study, which was originally designed to examine how clinicians perceived the impact of the COVID-19 pandemic on the delivery of ICU recovery care.
A surprising secondary finding from the analysis of the interview transcripts was the positive impact post-ICU clinics had on burnout among ICU care clinicians, Eaton said in her presentation.
The study population included 29 post-ICU healthcare professionals (physicians, nurses, pharmacists, social workers, psychologists, and physical and occupational therapists) at 15 sites in the US, Canada, and the United Kingdom.
According to the transcripts, one key factor perceived by post-ICU clinicians to decrease symptoms of burnout among ICU staff was clinician exposure to and expression of humanizing behaviors, meaning the development of empathetic relationships with former ICU patients and family members in a way not possible in the ICU setting, said Eaton.
Another factor was visualization and communication of the success of ICU treatment in the form of pictures, videos, and stories from ICU patients who graduated to a post-ICU clinic, she said. She quoted one of the ICU physicians in the study as saying, "One of the happiest parts of my job is when I can bring back some success stories to the ICU. I get permission from the patients to get a photograph of them and share with our ICU nurses.... They really only see these patients when they're doing pretty badly."
Currently, post-ICU clinics are relatively rare and are located primarily in large metropolitan areas and at academic medical centers, Eaton said in her presentation.
However, in the wake of the COVID-19 pandemic, a network of post-COVID clinics has developed to help treat former ICU patients who had COVID-19, she noted.
The study results themselves were not surprising, "as we always hear anecdotes from clinicians sharing how seeing patients recover give them 'strength and stamina' to keep going, along with feelings of job fulfilment," Eaton told Medscape.
"What was surprising was that the original study was not explicitly designed to measure or report on burnout ― it was designed to understand how post-ICU clinic clinicians perceived that the COVID-19 pandemic changed ICU recovery care delivery," said Eaton. "The concept of burnout and clinician well-being in these data emerged as an unexpected finding as, unprompted, multidisciplinary clinicians discussed burnout and ways their ICU recovery programs may benefit clinician well-being."
The clinical implications of the study are that the benefits of ICU recovery services may be bidirectional, with benefits to patients and clinicians, said Eaton. In previous studies, former ICU patients reported that reconnecting with the ICU team is a valuable tool for the patients' recovery, she said, and the current study suggests a benefit for clinicians as well.
However, "ICU recovery programs (post-ICU clinics) are only one potential mechanism to reconnect ICU survivors and families with ICU clinicians." Other options include multidisciplinary ICU team-led initiatives to reconnect clinicians with patients and their families, Eaton said.
Barriers to greater use of post-ICU clinics include access to care, but telemedicine may help, Eaton said.
"Financial support is also a common barrier, but understanding what local resources are available for program development may be helpful to access and sustain support for post-ICU clinics," she noted.
The current study offers a new perspective on reducing ICU clinician burnout and improving well-being through a structured reconnection with the patient's recovery journey after the ICU, said Eaton. "Although this study is exploratory in nature, it has generated a working hypothesis for future research," such as whether reconnection with survivors of critical illness and their families decreases symptoms of burnout in ICU staff members," she said. Other research is needed to develop, implement, and test innovative models of care, such as post-ICU clinics, to improve long-term outcomes for ICU survivors, she said.
The study received no outside funding. Eaton reports no relevant financial relationships.
Society for Critical Care Medicine (SCCM) 2023 Critical Care Congress: Abstract 121. Presented January 21, 2023.
Heidi Splete is a freelance medical journalist with 20 years of experience.
For more news, follow Medscape on Facebook, Twitter, Instagram, and YouTube.
Credits:
Lead Image: Alessandroguerriero/Dreamstime
Image 1: Dr Tammy L. Eaton
Medscape Medical News © 2023

Cite this: Post-ICU Clinics Reduce Burnout and Benefit Patients - Medscape - Feb 13, 2023.