If you live in a suburban or semirural community you have seen at least one urgent care center open up in the last decade. They now number nearly 12,000 nationwide and are growing in number at a 7% rate. Urgent care center patient volume surged during the pandemic and an industry trade group reports it has risen 60% since 2019 (Meyerson N. Why urgent care centers are popping up everywhere. CNN Business. 2023 Jan 28).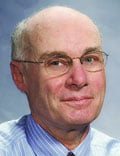 According to a report on the CNN Business website, this growth is the result of "convenience, gaps in primary care, high costs of emergency room visits, and increased investment by health systems and equity groups." Initially, these centers were generally staffed by physicians (70% in 2009) but as of 2022 this number has fallen to 16%. While there are conflicting data to support the claim that urgent care centers are overprescribing, it is pretty clear that their presence in a community encourages fragmented care and weakens established provider-patient relationships. One study has shown that although urgent care centers can prevent a costly emergency room visit ($1,649/visit) this advantage is offset by urgent care cost of more than $6,000.
In the same CNN report, Susan Kressly MD, chair of the AAP's Private Payer Advocacy Advisory Committee, said: "There's a need to keep up with society's demand for quick turnaround, on-demand services that can't be supported by underfunded primary care."
Her observation suggests that there is an accelerating demand for timely primary care services. From my perch here in semirural Maine, I don't see an increasing or unreasonable demand for timeliness by patients and families. Two decades ago, the practice I was in offered evening and weekend morning office hours and call-in times when patientsor parents could speak directly to a physician. These avenues of accessibility have disappeared community wide.
Back in the 1990s "the medical home" was all the buzz. We were encouraged to be the first and primary place to go for a broad range of preventive and responsive care. One-stop shopping at its best. Now it's "knock, knock ... is anybody home?" Not if it's getting dark, or it's the weekend, or you have a minor injury. "Please call the urgent care center."
I will admit that our dedicated call-in times were unusual and probably not sustainable for most practices. But, most practices back then would see children with acute illness and minor scrapes and trauma on a same-day basis. We dressed burns, splinted joints, and closed minor lacerations. What has changed to create the void that urgent care centers see as an opportunity to make money?
One explanation is the difficulty in finding folks (both providers and support people) who are willing to work a schedule that includes evenings and weekends. One study predicts that there will be a shortfall of 55,000 primary care physicians in the next decade, regardless of their work-life balance preferences. Sometimes it is a lack of creativity and foresight in creating flexible booking schedules that include ample time for patient- and parent-friendly same-day appointments. Minor injuries and skin problems can usually be managed quickly and effectively by an experienced clinician. Unquestionably, one of the big changes has been the shift in the patient mix leaning more toward time-consuming mental health complaints, which make it more difficult to leave open same-day slots. Restoring pediatricians' offices to their former role as urgent care centers will require training not just more primary care physicians but also mental health consultants and providers.
First, we must decide that we want to become a real medical home that answers to a knock with a receptive response at almost any hour. By failing to accept the challenge of seeing our patients in a timely manner for their minor problems we will continue to fragment their care and threaten to make our relationship with them increasingly irrelevant.
It will mean rethinking how we schedule ourselves and our offices. It may require taking a hard look at how we spend our professional time. For example are annual checkups a must for every child at every age? Are all follow-up visits equally important? Would a phone call be just as effective? Most of all it will require adopting a mindset that we want to be complete physicians for our patients.
Dr. Wilkoff practiced primary care pediatrics in Brunswick, Maine, for nearly 40 years. He has authored several books on behavioral pediatrics, including "How to Say No to Your Toddler." Other than a Littman stethoscope he accepted as a first-year medical student in 1966, Dr. Wilkoff reports having nothing to disclose. Email him at pdnews@mdedge.com.
This article originally appeared on MDedge.com, part of the Medscape Professional Network.
Follow Medscape on Facebook, Twitter, Instagram, and YouTube
Credits:
Lead image: Golasza | Dreamstime.com
Image 1: William G. Wilkoff, MD
© 2023 Frontline Medical Communications Inc.

Any views expressed above are the author's own and do not necessarily reflect the views of MDedge or its affiliates.
Cite this: Can Pediatricians' Offices Be Urgent Care Centers Again? - Medscape - Feb 16, 2023.