In 2016, when Erin Schanning lost her brother Ethan to an overdose, she wanted to know what could have been done to have helped him. Ethan, who had struggled with opioids since getting a prescription for the drugs after a dental procedure in middle school, had tried dozens of treatments. But at the age of 30, he was gone.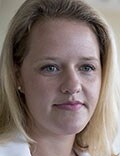 "After my brother died, I started researching and was surprised to learn that there were many evidence-based ways to treat substance use disorder that he hadn't had access to, even though he had doggedly pursued treatment," Ms. Schanning told me in an interview. One of those treatments, buprenorphine, is one of the most effective tools that health care providers have to treat opioid use disorder. A partial opioid agonist, it reduces cravings and prevents overdose, decreasing mortality more effectively than almost any medication for any disease. Yet most providers have never prescribed it.
That may be about to change. Thanks largely to advocates such as Ms. Schanning, who founded End Substance Use Disorder after she lost her brother, Congress has finally removed barriers to prescribing buprenorphine. The special license to prescribe the medication, commonly known as the "X-waiver," was officially eliminated as part of the passage of the Mainstreaming Addiction Treatment (MAT) Act. Immediately, following the passage of the Act, any provider with a DEA license became eligible to prescribe buprenorphine to treat opioid use disorder, and limits on the number of patients they could treat were eliminated.
Previously, buprenorphine, which has a better safety profile than almost any other prescription opioid because of its ceiling effect on respiratory depression, nonetheless required providers to obtain a special license to prescribe it, and – prior to an executive order from the Biden administration – 8 to 24 hours of training to do so. This led to a misconception that buprenorphine was dangerous, and created barriers for treatment during the worst overdose crisis in our country's history. More than 110,00 overdose deaths occurred in 2021, representing a 468% increase in the last 2 decades.
Along with the MAT Act, the Medication Access and Training Expansion Act was passed in the same spending bill, requiring all prescribers who obtain a DEA license to do 8 hours of training on the treatment of substance use disorders. According to the Act, addiction specialty societies will have a role in creating trainings. Medical schools and residencies will also be able to fulfill this requirement with a "comprehensive" curriculum that covers all approved medications for the treatment of substance use disorders.
The DEA has not yet confirmed what training will be accepted, according to the Chief Medical Officer of the Substance Abuse and Mental Health Services Administration, Neeraj Gandotra, MD, who spoke to me in an interview. However, it is required to do so by April 5, 2023. Dr. Gandotra also emphasized that state and local laws, as well as insurance requirements, remain in place, and may place other constraints on prescribing. According to the Act, this new rule will be in effect by June 2023.
As an addiction medicine specialist and longtime buprenorphine prescriber, I am excited about these changes but wary of lingering resistance among health care providers. Will providers who have chosen not to get an X-waiver now look for another reason to not treat patients with substance use disorders?
Ms. Schanning remains hopeful. "I'm incredibly optimistic that health care providers are going to learn about buprenorphine and prescribe it to patients, and that patients are going to start asking about this medication," she told me. "Seven in 10 providers say that they do feel an obligation to treat their patients with [opioid use disorder], but the federal government has made it very difficult to do so."
Now with the X-waiver gone, providers and patients may be able to push for a long overdue shift in how we treat and conceptualize substance use disorders, she noted.
"Health care providers need to recognize substance use disorder as a medical condition that deserves treatment, and to speak about it like a medical condition," Ms. Schanning said, by, for instance, moving away from using words such as "abuse" and "clean" and, instead, talking about treatable substance use disorders that can improve with evidence-based care, such as buprenorphine and methadone. "We also need to share stories of success and hope with people," she added. "Once you've seen how someone can be transformed by treatment, it's really difficult to say that substance use disorder is a character flaw, or their fault."
A patient-centered approach
Over the past decade of practicing medicine, I have experienced this transformation personally. In residency, I believed that people had to be ready for help, to stop using, to change. I failed to recognize that many of those same people were asking me for help, and I wasn't offering what they needed. The person who had to change was me.
As I moved toward a patient-centered approach, lowering barriers to starting and remaining in treatment, and collaborating with teams that could meet people wherever they might be, addictions became the most rewarding part of my practice.
I have never had more people thank me spontaneously and deeply for the care I provide. Plus, I have never seen a more profound change in the students I work with than when they witness someone with a substance use disorder offered treatment that works.
The X-waiver was not the only barrier to care, and the overdose crisis is not slowing down. But maybe with a new tool widely accessible, more of us will be ready to help.
Dr. Poorman is board certified in internal medicine and addiction medicine, assistant professor of medicine, University of Illinois at Chicago, and provides primary care and addiction services in Chicago. Her views do not necessarily reflect the views of her employer. She has reported no relevant disclosures, and she serves on the editorial advisory board of Internal Medicine News.
This article originally appeared on MDedge.com, part of the Medscape Professional Network.
Follow Medscape on Facebook, Twitter, Instagram, and YouTube
Credits:
Lead image: Petrarichli/Dreamstime
Image 1: MDedge
© 2023 Frontline Medical Communications Inc.

Any views expressed above are the author's own and do not necessarily reflect the views of MDedge or its affiliates.
Cite this: The X-Waiver Is Dead - Medscape - Feb 17, 2023.