Bright light therapy significantly improved depressive symptoms in approximately half of adults with bipolar depression in a pilot study of 41 individuals.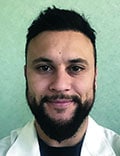 Both depression and bipolar disorder are leading causes of disability worldwide, and data show that only 50%-60% of these patients respond to first-line antidepressants, wrote Alessandro Cuomo, MD, of the University of Siena Medical Center, Italy, and colleagues.
Bright light therapy (BLT) was originally introduced as a treatment for seasonal affective disorder, but its use has been expanded to treat nonseasonal depression and bipolar disorder, they said. However, the impact of BLT on depressive symptoms in bipolar depression in particular has not been examined, they noted.
In a study published in the Journal of Affective Disorders, the researchers identified 18 men and 23 women aged 18 years and older with bipolar depression based on DSM-5 criteria who had already been treated with antidepressants. The participants were randomized to antidepressants combined with BLT or antidepressants combined with red light exposure (controls). The participants were positioned at 30-80 cm from the 10,000-lux light source for 30 minutes daily. The mean age of the participants was 49.1 years.
The primary outcome was scores on the Montgomery-Åsberg Depression Scale (MADRS), Hamilton Depression Rating Scale (HAMD-17), and CGI-Severity of illness (CGI-S), Fatigue Severity Scale (FSS), and Quality of Life Scale (QOLS) after the 8 weeks of treatment.
After 4 weeks, MADRS scores and HAMD-17 scores were significantly lower in the treatment group, compared with the controls (20 and 18 vs. 27.5 and 24.9, respectively; P < .001). Quality of life scores increased in the treatment group, compared with controls, with median scores of 39 vs. 29.50, respectively.
After 8 weeks, the treatment group continued to show significant improvement, compared with the control group, with scores on the MADRS, HAMD-17, CGI-S, and QOLS of 14.0, 9.0, 1.0, and 62.0 vs. 16.0, 15.5, 2.0, and 40.0, respectively. No side effects were reported.
"From our findings, BLT [proved] particularly effective in bipolar patients without triggering any manic switch, as evidenced instead in some similar studies," the researchers wrote in their discussion.
Although the mechanism of action for BLT remains unclear, the current study findings confirm the existing knowledge of BLT, they noted. The positive effect of BLT on quality of life "might be attributable to the ability of BLT to reduce the latency times of antidepressants and increase the production of serotonin and melatonin," as shown in previous work, they said.
The study findings were limited by several factors including the small sample size, which prevents definitive conclusions about the effectiveness of BLT in combination with different antidepressants, and the heterogeneity of the antidepressant treatments, the researchers noted. Larger, prospective studies and randomized, controlled trials are needed, as are studies of special populations such as older adults or those with degenerative diseases, they said.
However, the results suggest BLT has value as a safe and effective treatment and a way to boost therapeutic response and reduce the impact of long-lasting therapies, they concluded.
The study received no outside funding. Dr. Cuomo disclosed serving as a consultant and/or a speaker for Angelini, Glaxo Smith Kline, Lundbeck, Janssen, Otsuka, Pfizer, and Recordati.
This article originally appeared on MDedge.com, part of the Medscape Professional Network.
Credits:
Lead image: iStock/Getty Images
Image 1: MDedge
© 2023 Frontline Medical Communications Inc.

Cite this: Bright Light Therapy Boosts Therapeutic Response in Bipolar Depression - Medscape - Feb 10, 2023.