Dementia frequently coexists with hepatic encephalopathy (HE) in patients with cirrhosis but doesn't correlate with other decompensating events, according to a new study involving US veterans.
The overlap between dementia and HE was also independent of alcohol use, brain injury, age, and other metabolic risk factors.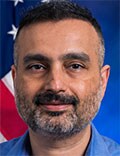 "The aging of patients with cirrhosis leads us to encounter several individuals who may be prone to both of these diseases," senior author Jasmohan Bajaj, MD, a professor of gastroenterology, hepatology, and nutrition at Virginia Commonwealth University Medical Center and GI section of the Central Virginia Veterans Healthcare System in Richmond, told Medscape Medical News.
"Given the epidemic of metabolic syndrome and alcohol, consider excluding cirrhosis in your patient whom the presumptive diagnosis is dementia since they could have concomitant HE," he said.
"On the flip side, in those with HE who have predominant long-term memory issues and persistent cognitive changes, consider consulting a neuropsychiatrist or neurologist to ensure there is a resolution of the underlying disease process," Bajaj added.
The study was published online in the American Journal of Gastroenterology.
Analyzing Associations
HE is a common decompensating event in patients with cirrhosis. However, because of the aging population of patients with cirrhosis, it's important to differentiate HE from nonhepatic etiologies of cognitive impairment, such as dementia, the authors note.
Using data from the VA Corporate Data Warehouse, Bajaj and colleagues identified veterans with cirrhosis who received VA care between October 2019 and September 2021 and compared baseline characteristics between the cohorts based on the presence or absence of dementia. The research team then evaluated factors associated with having a diagnosis of dementia, adjusting for demographics, comorbid illnesses, cirrhosis etiology, and cirrhosis complications.
Investigators identified 71,522 veterans with diagnostic codes for cirrhosis who were engaged in VA care in 2019. They were mostly men (96.2%) and had a median age of 66. The most common etiologies of cirrhosis were alcohol and hepatitis C, followed by nonalcoholic steatohepatitis (NASH). The group also included veterans with predominantly compensated cirrhosis and a median MELD-Na score of 9. The MELD-Na score gauges the severity of chronic liver disease using values such as serum bilirubin, serum creatinine, and the international normalized ratio for prothrombin time and sodium, to predict survival.
Among those with cirrhosis, 5647 (7.9%) also had dementia diagnosis codes. This rate is higher than the prevalence of dementia in the general population and equivalent to the rate of dementia in veterans without cirrhosis who are older than 65, the authors note.
In general, veterans with dementia tended to be older, White, live in an urban area, and have higher MELD-Na scores, and were more frequently diagnosed with alcohol-related cirrhosis, alcohol and tobacco use disorder, diabetes, chronic kidney disease, chronic heart failure, brain trauma, and cerebrovascular disease.
In a multivariable analysis, the presence of any decompensating event was significantly associated with dementia. However, in subsequent analyses of individual decompensating events, the strongest association was with HE, while ascites or variceal bleeding did not add to the risk.
When HE was defined as patients who filled prescriptions for lactulose or rifaximin, the frequency of patients with HE decreased from 13.7% to 10.9%. In an analysis with HE as the decompensating event, the association between HE and dementia remained significant compared to when HE was defined by diagnostic codes alone.
"We were surprised by the high proportion of patients with dementia who also had cirrhosis, and given the genuine difficulty that clinicians have with defining HE vs dementia, we were not very surprised at that overlap," Bajaj said.
"We were also surprised at the specificity of this overlap only with HE and not with other decompensating events, which was also independent of head injury, alcohol use, and PTSD," he added.
Additional Research Needed
Future research should look at the characteristics of HE, including the number of episodes or breakthrough episodes, and should focus on objective biomarkers to differentiate dementia and HE, the study authors write.
"The distinction and study of potential overlapping features among HE and dementia is important because HE is often treatable with medications and reverses after liver transplant, while this does not occur with dementia," they add.
Bajaj and colleagues call for a greater awareness of disease processes and complications in older patients with cirrhosis, particularly since diagnostic imprecision can lead to patient and family confusion, distrust, and ineffective treatment.
The study will help physicians better understand the important overlap between dementia and HE, said Eric Orman, MD, an associate professor of medicine at Indiana University School of Medicine in Indianapolis.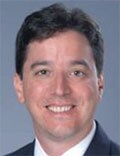 Orman, who wasn't involved with this study, has researched recent trends in the characteristics and outcomes of patients with newly diagnosed cirrhosis and has found that the proportion of older adults has increased, as well as those with alcoholic cirrhosis and NASH, which has implications for future patient care.
"It is important to recognize that both dementia and HE can occur either separately or concurrently in individuals with cirrhosis," Orman told Medscape Medical News. "When seeing patients with cognitive impairment, having a high index of suspicion for both conditions is critical to ensure appropriate diagnosis and treatment."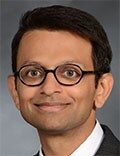 The study's findings "represent the tip of the iceberg," Neal Parikh, MD, an assistant professor of neurology and neuroscience at Weill Cornell Medicine in New York City, told Medscape Medical News. "There is a tremendous amount left to be discovered regarding the role of the liver in brain health."
Parikh, who wasn't associated with this study, has researched the impact of chronic liver conditions on cognitive impairment and dementia. He is working on a project that addresses HE in detail.
"There is growing recognition of a so-called 'liver-brain axis,' with several researchers, including my group, showing that a range of chronic liver conditions may detrimentally impact cognitive function and increase the risk of dementia," he said. "Studying the specific contributions of cirrhosis is critical for understanding the role of hepatic encephalopathy in age-related cognitive decline."
The study received no financial support. The authors, Orman, and Parikh reported no relevant financial relationships.
Am J Gastroenterol. Published February 3, 2023. Abstract
Carolyn Crist is a health and medical journalist who reports on the latest studies for Medscape, MDedge, and WebMD.
Credits:
Lead Image: Medscape Illustration: iStock/Getty Images
Image 1: Virginia Commonwealth University
Image 2: Indiana University
Image 3: Weill Cornell Medicine
Medscape Medical News © 2023 WebMD, LLC

Send news tips to news@medscape.net.
Cite this: Be Aware of Hepatic Encephalopathy, Dementia Overlap in Older Patients With Cirrhosis - Medscape - Feb 10, 2023.