Considering surgery earlier may help improve survival for patients with acute high-risk pulmonary embolism (PE), the American Heart Association (AHA) concludes in a new scientific statement.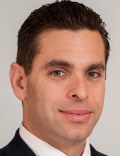 "Modern surgical management strategies and mechanical circulatory support results in excellent survival (97%) even among the sickest patients, including those who present with cardiac arrest and have had CPR (cardiopulmonary resuscitation)," writing group chair Joshua B. Goldberg, MD, attending cardiothoracic surgeon, Westchester Heart and Vascular Center, Valhalla, New York, said in a news release.
The AHA statement — Surgical Management and Mechanical Circulatory Support in High-Risk Pulmonary Embolisms: Historical Context, Current Status, and Future Directions — was presented January 23 at The Society of Thoracic Surgeons annual meeting in San Diego, California, and simultaneously published online in Circulation.
PE remains a "common and highly lethal diagnosis with little improvement in the survival of patients over the last several decades despite numerous advances in diagnostic, medical, and transcatheter therapies," Goldberg told theheart.org | Medscape Cardiology.
In fact, the mortality of patients who present with hemodynamically significant PE exceeds 25%, he noted.
It's estimated that up to 45% of PEs present with or progress to a more clinically severe presentation, including hemodynamic instability.
Treatment options for hemodynamically significant PE include anticoagulation, thrombolysis, catheter-based embolectomy and advanced surgical therapies including surgical embolectomy mechanical circulatory support (MCS).
However, based on current treatment guidelines and historical biases, surgery and MCS have been traditionally reserved for patients who fail or are not candidates for other treatment options, Goldberg said.
A potential contributing factor is that the vast majority of PE literature and virtually all trial data do not include hemodynamically significant PEs.
In fact, a prior AHA scientific statement on transcatheter therapies for PE specifically cautioned against extrapolating findings to hemodynamically unstable patients because virtually all prior research did not include these patients, Goldberg explained.
"Given the high mortality among patients with hemodynamically significant PE, the lack of prior exploration of the surgical/MCS data and reports of promising outcomes, a scientific statement based upon these data was felt to be warranted," Goldberg noted.
Based on the available outcome data, the writing group says expanded use of surgical embolectomy and MCS may provide additional survival benefit in these patients.
"Modern surgical strategies and mechanical circulatory support are drastically underutilized," Goldberg says in the news release.
"It is the hope of the multidisciplinary group of authors that this scientific statement will provide a greater awareness of the safety and efficacy of modern surgical management and mechanical circulatory support in treating the most unstable patients so that lives may be saved," he adds.
Looking ahead, the writing group calls for increased education for clinicians and surgeons regarding surgical intervention options for high-risk PE; refined definitions of PE risk level reflecting patients' hemodynamic and clinical status; and the inclusion of hemodynamically significant PE patients in registries and trials to monitor treatment efficacy.
"In order for the medical community to have true evidence-based understanding of the safest and most effective management of hemodynamically significant PE patients, trials will need to be conducted that compare surgical, MCS, transcatheter, and medical therapies," Goldberg said.
This scientific statement was prepared by the volunteer writing group on behalf of the AHA Council on Cardiovascular Surgery and Anesthesia; the Council on Arteriosclerosis, Thrombosis and Vascular Biology; the Council on Lifestyle and Cardiometabolic Health; and the Council on Peripheral Vascular Disease. The statement has been endorsed by the American Association for Thoracic Surgery and the Society of Thoracic Surgeons. The Society for Cardiovascular Angiography and Intervention affirms the value of this statement.
Circulation. Published online January 23, 2023. Abstract
For more from theheart.org | Medscape Cardiology, join us on Twitter and Facebook
Credits:
Lead image: Dreamstime
Image 1: Dr Joshua B. Goldberg
Medscape Medical News © 2023 WebMD, LLC

Send news tips to news@medscape.net.
Cite this: AHA Recommends Earlier Surgery in High-Risk Acute PE - Medscape - Feb 09, 2023.