Repetitive transcranial magnetic stimulation (rTMS) is associated with reduced symptom severity in patients with comorbid major depressive disorder (MDD) and substance use disorders (SUDs), new research suggests.
In a retrospective observational study, participants receiving 20 to 30 rTMS sessions delivered over a course of 4-6 weeks showed significant reductions in both craving and depression symptom scores.
In addition, researchers found that the number of rTMS sessions significantly predicted the number of days of drug abstinence, even after controlling for confounders.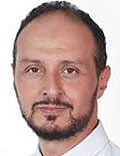 "For each additional TMS session, there was an additional 10 days of abstinence in the community," principal investigator Wael Foad, MD, medical director, Erada Center for Treatment and Rehabilitation, Dubai, United Arab Emirates, told Medscape Medical News.
However, Foad noted that he would need to construct a randomized controlled trial to further explore that "interesting" finding.
The results were published in the February issue of Annals of Clinical Psychiatry.
Inpatient Program
The researchers retrospectively analyzed medical records of men admitted to the inpatient unit at the Erada Center between June 2019 and September 2020. The vast majority were native to the UAE.
The inpatient program focuses on treating patients with SUDs and is the only dedicated addiction rehabilitation service in Dubai, the investigators note.
They analyzed outcomes for 55 men with mild to moderate MDD who received rTMS as standard treatment.
Participants were excluded from the data analysis if they had another comorbid diagnosis from the DSM-5 other than SUD or MDD. They were also excluded if they used an illicit substance 2 weeks before the study or used certain medications, including antipsychotics, benzodiazepines, or mood stabilizers.
When patients first arrived on the unit, they were detoxed for a period of time before they began receiving rTMS sessions.
The 55 men received 20 to 30 high-frequency rTMS sessions over the course of 4-6 weeks in the area of the dorsolateral prefrontal cortex. Each session consisted of 3000 pulses delivered over a period of 37.5 minutes.
Severity of depression was measured with the Clinical Global Impression-Severity Scale (CGI-S), which uses a 7-point Likert scale.
In addition, participants' scores were tracked on the Brief Substance Craving Scale (BSCS), a self-report scale that measures craving for primary and secondary substances of abuse over a 24-hr period.
Of all participants, 47% said opiates and 35% said methamphetamine were their primary substances of abuse.
Significant Improvement
Results showed a statistically significant improvement (P < .05) between baseline and post-rTMS treatment scores in severity of depression and drug craving, as measured by the BSCS and the CGI-S.
The researchers note that eight participants dropped out of the study after their first rTMS session for various reasons.
Foad explained that investigators contracted with study participants to receive 20 rTMS sessions; if the sessions were not fully completed during the inpatient stay, the rTMS sessions were continued on an outpatient basis. A study clinician closely monitored patients until they finished their sessions.
For each additional rTMS session the patients completed beyond 20 sessions, there was an associated excess of 10 more days of abstinence from the primary drug in the community.
Investigators speculated that rTMS may reduce drug craving by increasing dopaminergic binding in the striatum, or by releasing dopamine in the caudate nucleus.
Study limitations cited include the lack of a control group and the fact that the study sample was limited to male inpatients, which limits generalizability of the findings to other populations.
Promising Intervention
Commenting for Medscape Medical News, Colleen Ann Hanlon, PhD, noted that from years of work using TMS for depression, "we know that more sessions of TMS during the acute treatment phase tends to lead to stronger and possibly more durable results long-term."

Hanlon, who was not involved with the current research, formerly headed a clinical neuromodulation lab at Wake Forest School of Medicine in Winston-Salem, North Carolina. She is now vice president of medical affairs at BrainsWay, an international health technology company specializing in Deep TMS.
She noted that Deep TMS was approved by the US Food and Drug Administration (FDA) for smoking cessation in 2020, "which was a tremendous win for our field at large, and requires only 15 acute sessions followed by three weekly sessions" of deep TMS.
"I suspect this is just the beginning of a new era in neuromodulation-based therapeutics for people struggling with drug and alcohol use disorders," Hanlon said.
The study behind the FDA approval for smoking approval was a large double-blind, sham-controlled multisite clinical trial where investigators used an H4 coil — a TMS coil that modulates multiple brain areas involved in addictive behaviors simultaneously.
Results from that study showed that 15 sessions of deep TMS significantly improved smoking cessation rates relative to sham (10Hz, 120% motor threshold, H4 coil, 1800 pulses/session).
"The difference in cigarette consumption and craving was significant as early as 2 weeks after treatment initiation," said Hanlon. "I am looking forward to the future of this field for all people suffering from drug and alcohol use disorders."
The study and services provided through the Erada Center were funded by the government of Dubai, United Arab Emirates. The investigators report no relevant financial relationships. Hanlon is vice president of medical affairs for BrainsWay, a medical technology company that creates the coil for Deep TMS.
Ann Clin Psychiatry. Published in the February 2023 edition. Abstract
For more Medscape Psychiatry news, join us on Twitter and Facebook
Credits:
Lead image: Prostockstudio | Dreamstime.com
Image 1: Erada Center, Dubai, UAE
Image 2: Wakeforest Creative Communications
Medscape Medical News © 2023 WebMD, LLC

Send news tips to news@medscape.net.
Cite this: Repetitive TMS Effective for Comorbid Depression, Substance Use - Medscape - Feb 06, 2023.