A polypill that targets vascular risk factors may help slow functional decline in older adults, new research suggests.
However, an analysis from the International Polycap Study (TIPS-3) showed that its use alone or in combination with aspirin was not associated with a slowing of cognitive decline compared with matching placebo.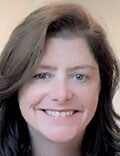 "We were hopeful that addressing multiple risk factors simultaneously would reduce cognitive decline. However, we realize that a primary prevention population is not at high risk," lead author Jacqueline Bosch, PhD, Population Health Research Institute, McMaster University, Hamilton, Ontario, Canada, told Medscape Medical News.
"Therefore, although disappointed, we were not surprised by the findings on the cognitive outcomes," she said.
However, Bosch noted, "We have long thought that functional assessments" that indicate a change in what individuals do are "a much better measure of outcome than cognitive assessments," which indicate change in ability to complete a test.
"So we are very excited by the functional outcomes," Bosch said.
The findings were published online January 30 in JAMA Neurology.
Significant Slowing
As Medscape Medical News previously reported about the TIPS-3 study, a once-daily pill containing four drugs to lower blood pressure and low-density lipoprotein cholesterol levels reduced major adverse cardiovascular (CV) events by 21% relative to placebo for older adults at intermediate CV risk.
Adding aspirin (75 mg/d) to the polypill achieved an even more robust 31% relative risk reduction.
The current analysis focused on cognitive and functional outcomes for 2098 adults from eight countries (mean age of the patients, 70 years; 60% women) who participated in TIPS-3.
Cognitive assessments included the Montreal Cognitive Assessment (MoCA), a reliable 30-item assessment of mild cognitive impairment; the Digit Symbol Substitution Test to assess psychomotor speed, attention, and executive function; and the Trail Making Test Part B to assess attention.
Functional status was assessed using the Standard Assessment of Global Everyday Activities (SAGEA), which is a 15-item, patient-reported assessment of the ability to perform usual daily activities.
During the 5-year follow-up period, there were no significant differences between treatment groups (polypill vs placebo and polypill+aspirin vs double placebo) in the number of people who experienced substantive decline (>1.5 SD) in cognitive function (356 took the polypill, and 328 took placebo) or dementia (two took the polypill, and four took placebo).
In contrast to the null findings on traditional measures of cognitive decline, there was a significant slowing of functional decline on the SAGEA measure for those taking the polypill vs placebo (P = .01) and those taking the polypill+aspirin vs double placebo (P = .01).
Possible Reasons
The investigators note that there is a "strong case" that vascular risk factors are causally associated with cognitive decline and that there are several potential reasons for the null finding.
One is that the effect of vascular modification on cognitive decline may be "modest," and the analysis was not adequately powered to detect a "small but potentially important" population-level benefit, they write.
Also, while cognitive assessments are sensitive to change, in a population without manifest vascular disease, change may be slow, at least initially.
The investigators say larger studies with longer follow-up may be warranted to detect small changes in cognition that may still be relevant at a population level.
"I am not sure that multiple vascular risk factor management does not protect against cognitive decline," Bosch said. "Lesser functional decline is likely a result of physical and cognitive factors, so a functional outcome is able to detect a broader spectrum of effect."
A "clear message" from the study, she noted, is that function should be considered as an outcome in clinical trials.
"It may be more sensitive than cognitive or physical outcomes individually, and it resonates with people. The ability to convey study results in terms of what one can or cannot do after taking the interventions for x years is far more interpretable than a change in score," Bosch said.
Contributes to "Our Overall Understanding"
Commenting on the findings for Medscape Medical News, Heather Snyder, PhD, vice president of medical and scientific relations at the Alzheimer's Association, said, "Understanding opportunities for how we can address vascular contributions to Alzheimer's and other dementia are important to our overall understanding of what may be a contribution to the disease."
Snyder noted that it is unclear why this study showed less functional decline but that there was no impact on cognitive decline with vascular risk factor management.
One possibility is that underlying biological factors that were contributing to cognitive decline as the clinical symptom were already present before the interventions were introduced. Another is that the measures of the functional assessments were more sensitive than the cognitive measures in this particular population, she said.
"Or, it may be that the functional assessments were self-report, and participating in an intervention trial may have some impact," added Snyder.
"It will be interesting to see if they continue to follow the participants to understand the long-term impact of the intervention on cognition and function," she said.
Snyder also noted that more data will likely come from the PREVENTABLE study, which will investigate vascular risk management as a strategy for preventing cognitive decline in older adults.
The study was funded in part by unrestricted grants from the Wellcome Trust, the Canadian Institutes for Health Research, Cadila Pharmaceuticals, the Population Health Research Institute, the Heart and Stroke Foundation of Ontario, the Philippines Council for Health Research and Development, Secretaria de Salud del Departamento de Santander (Colombia), and St John's Research Institute (India). Bosch received personal fees from Bayer AG Event Adjudication outside this study. Snyder has reported no relevant financial relationships.
JAMA Neurol. Published online January 30, 2023. Abstract
For more Medscape Neurology news, join us on Facebook and Twitter.
Credits:
Lead Image: Klopa/Dreamstime
Image 1: Dr Jacqueline Bosch
Medscape Medical News © 2023

Cite this: Polypill Targeting CV Risk Factors May Slow Functional, but Not Cognitive, Decline - Medscape - Feb 06, 2023.