Most doctors in primary care would agree that lymphedema is a difficult and frustrating disorder to treat. Despite treatments, patients still continue to suffer with symptoms such as pain and leg heaviness, and get only mild improvement. Patients receiving treatments rarely become symptom free.
According to the National Institutes of Health (NIH), primary or congenital lymphedema is a rare disorder occurring in 1 out of 100,00 Americans. On the other hand, secondary or acquired lymphedema is seen in 1 out of every 1,000 and is a complication of many cancers. For example, 1 out of every 5 women who survive breast cancer will develop lymphedema.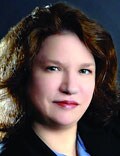 Given the statistics, primary care doctors will likely be responsible for treating patients with this disorder. It is important to note that the American Venous Forum consensus statement concluded that the diagnosis can be made based on clinical exam alone.

Given this fact, practitioners should be able to distinguish lymphedema from other similar diseases. As primary care doctors, we are likely to be the first ones to evaluate and diagnose this disease and need to be proficient on physical findings. We should also know the risk factors. No tests need to be performed, and this is a positive in this time of rising health care costs.
Another important conclusion of the consensus statement is that patients with chronic venous insufficiency should be treated the same as patients with lymphedema, especially given the fact that it can be a secondary cause of lymphedema. However, those disagreeing with this in the panel that developed the consensus statement endorsed doing a venous ultrasound to establish the cause.
Chronic venous insufficiency and lymphedema are often confused for each other, and the fact that they should be treated the same further establishes the fact that no further testing is needed. It can be argued that if we order a test when we suspect lymphedema, it serves only to drive up the cost and delays the initiation of treatment.
One area in which the panel of experts who developed the consensus statement showed some variability was in their recommendations for the treatment of lymphedema. Regular use of compression stockings to reduce lymphedema progression and manual lymphatic drainage were favored by most of the panel members, while Velcro devices and surgery were not.
While it is worthwhile to note this conclusion, determining how to treat a patient in clinical practice is often much more difficult. For one thing, some of these treatments are hard to get covered by insurance companies. Also, there is no objective data, unlike blood pressure or diabetic readings, to show the efficacy of a therapy for lymphedema. Instead, a diagnosis of lymphedema is based on a patient's subjective symptoms. Many patients experience no substantial improvement from treatment, and even modest improvements can be considered a failure to them.
Another obstacle to treatment is that many patients find the treatment modalities uncomfortable or unsustainable. Some find the compression devices painful, for example. But often, they are given ones that have not been custom fitted to them, especially in the days of COVID when these are most often shipped to the patients' homes. Also, manual drainage can be very time-consuming. To be effective, some patients need to do it more than once a day and it can take 30-60 minutes. Patients have jobs to go to and just don't have the downtime to be able to do it effectively.
While this consensus statement does a good job analyzing current diagnosis and treatment of lymphedema, further research is needed to find new treatments and better education of clinicians needs to be done.
Lymphedema is an often-overlooked diagnosis despite having obvious clinical findings. There is currently no cure for lymphedema and the treatments that we do have available are not going to eliminate symptoms.
Patients are often frustrated by the lack of clinical improvement and there is little left to offer them. If we truly want to make an impact in our lymphedema patients, we need a better treatment. For now, we can offer them what is proven by the best evidence to reduce symptoms and support them in their suffering. Sometimes a listening ear and kind heart can make an even larger impact than just offering a treatment that doesn't cure their disease.
Dr. Girgis practices family medicine in South River, N.J., and is a clinical assistant professor of family medicine at Robert Wood Johnson Medical School, New Brunswick, N.J. You can contact her at fpnews@mdedge.com.
This article originally appeared on MDedge.com, part of the Medscape Professional Network.
Follow Medscape on Facebook, Twitter, Instagram, and YouTube
© 2023 Frontline Medical Communications Inc.

Any views expressed above are the author's own and do not necessarily reflect the views of MDedge or its affiliates.
Cite this: Is the American Venous Forum Consensus Statement on Lymphedema Helpful? - Medscape - Feb 07, 2023.