Most antidepressants are not effective for treating pain conditions, new research suggests.
In an overview of 26 systematic reviews, and more than 25,000 adult participants, investigators found that when evidence did show that antidepressants were effective for pain, it was not high quality — and most comparisons with placebo had inconclusive evidence.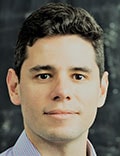 The results highlight the importance of individualizing decisions about prescribing an antidepressant, lead author Giovanni E. Ferreira, PhD, research fellow at Sydney Musculoskeletal Health, University of Sydney and The Institute for Musculoskeletal Health, Australia, told Medscape Medical News. "Our study showed that a one-size-fits-all approach to prescribing antidepressants for pain is not appropriate," he said.
The findings were published online February 1 in the British Medical Journal (BMJ).
42 Distinct Comparisons
Antidepressant use has been increasing in recent years, and the off-label use of these drugs for pain conditions such as fibromyalgia, headache, and osteoarthritis has likely contributed to this increase, the investigators note.
Antidepressants are approved for only a few pain conditions. For example, the US Food and Drug Administration (FDA) has approved the serotonin-norepinephrine reuptake inhibitor (SNRI) duloxetine (Cymbalta) only for fibromyalgia and chronic musculoskeletal pain.
The current overview included 26 systematic reviews of 156 trials that investigated an antidepressant compared with a placebo for a pain condition. It reported on the efficacy of eight antidepressant classes covering 22 pain conditions with 42 distinct comparisons.
None of the systematic reviews reported high-certainty evidence about the effectiveness of antidepressants for pain in any condition.
There were four comparisons where duloxetine had moderate-certainty evidence of efficacy. The mean differences were −5.3 (95% CI, −7.3 to −3.3) for back pain, −7.3 (95% CI, −12.9 to −1.7) for postoperative pain, and −6.8 (95% CI, −8.7 to −4.8) for neuropathic pain. For fibromyalgia, the risk ratio was 1.4 (95% CI, 1.3 to 1.6).
For seven comparisons (including aromatase inhibitor-induced pain in breast cancer; depression and comorbid chronic pain; knee osteoarthritis; irritable bowel syndrome; and neuropathic pain), there was low-certainty evidence that, depending on the condition, the following were effective: duloxetine, the selective serotonin reuptake inhibitor paroxetine (multiple brands), or the tricyclic antidepressant (TCA) amitriptyline (Elavil).
There were five comparisons for which antidepressants were not found to be effective. And for 26 comparisons, the evidence was inconclusive.
"The inconclusive evidence of the efficacy for most types of antidepressants, including tricyclic antidepressants such as amitriptyline, which are the most commonly prescribed antidepressant for pain, was surprising," said Ferreira.
Looking specifically at TCAs, of 14 conditions for which the review provided efficacy estimates, there was evidence for only three conditions: neuropathic pain, irritable bowel syndrome, and chronic tension-type headache. However, this was low-certainty evidence. For the other 11 conditions, TCAs were either ineffective or the evidence was inconclusive.
For some conditions, pain might not have been the main reason patients sought care. For example, patients with functional dyspepsia may also have had constipation and bloating, and those with fibromyalgia may also have had fatigue and sleep issues, the investigators note.
The findings "can't be used to inform decisions about whether to use antidepressants to improve those symptoms," said Ferreira.
Accessible Summary
Most safety and tolerability estimates reported in the reviews were not informative, owing to small sample sizes. "The trials are not large enough to reliably detect the occurrence of rare serious adverse events," Ferreira said.
However, he noted that the overall safety profile of antidepressants is well known, particularly for drugs such as amitriptyline that have been on the market for decades.
The authors stress that "caution is needed in interpreting [the] findings" because approximately 45% of the trials included in the review, and 68% of the trials involving an SNRI, "had ties to industry."
Although industry-sponsored trials provide important efficacy information, "we would encourage clinicians to be aware of the influence of industry sponsorship on outcomes when making decisions" about prescribing antidepressants for pain, Ferreira said.
He noted that another "caveat" was that most TCA trials for neuropathic pain were published more than 30 years ago. Compared with more recent research, these trials have a higher risk of bias and larger reported effect sizes, "which means they're likely to have overestimated treatment effects," he said.
The investigators avoided using thresholds, such as a 10-point reduction on a 0-100 scale that is typically used in musculoskeletal pain research, to determine a clinically important effect. Such thresholds "are mostly arbitrary and defined by researchers, not patients themselves," Ferreira noted.
He sees the new review as "an accessible summary" that clinicians can use to make better decisions for patients with chronic pain.
"We hope the study will provide a useful guide for clinicians on whether and when to prescribe antidepressants for pain," said Ferreira.
"Disappointing" Treatment
In an accompanying editorial, Cathy Stannard, who lives with pain and is on the NHS Gloucestershire Integrated Care Board in the United Kingdom, and colleague Colin Wilkinson note that the overview "adds to mounting evidence challenging the use of medicines for pain."
The findings "suggest that for most adults living with chronic pain, antidepressant treatment will be disappointing," they write.
The editorialists note that services outside of healthcare, such as support with mobility and social isolation, can be helpful for people living with pain.
Identifying what matters most to patients and "signposting" them to appropriate local support is "a promising way forward," they write. However, the evidence for the effectiveness of this '"social prescribing" is "evolving and not yet conclusive," they add.
Commenting for Medscape Medical News, Robert Bonakdar, MD, director of pain management, Scripps Center for Integrative Medicine, La Jolla, California, said the results are not surprising as "we've known for some time that that the benefit of antidepressants in pain is often lackluster."
A reason for this "is that we're taking chronic pain, by definition a very complex condition, and hoping a discreet molecule can make a dramatic change," said Bonakdar, who was not involved with the research.
A better approach is multidisciplinary rehabilitation (MDR), which coordinates medical therapies with physical and cognitive therapies and biofeedback, as well as dietary counseling, mindfulness, and acupuncture, he noted.
However, coverage issues and a healthcare system that accepts a fragmented rather than a comprehensive approach to pain management contribute to MDR being increasingly less accessible, he added.
"We're basically paying the price with escalating pain rates and adding to the epidemic of pain in the US," Bonakdar said.
Ferreira reported receiving support from National Health and Medical Research Council fellowships, but had no support from any organization for the submitted work . Stannard was clinical lead for a UK National Institute for Health and Care Excellence (NICE) guideline on primary and secondary chronic pain assessment and management, and was topic advisor for the NICE guideline on medicines associated with dependence or withdrawal symptoms. Bonakdar has reported no relevant financial relationships.
BMJ. Published online February 1, 2023. Full text, Editorial
For more Medscape Neurology news, join us on Facebook and Twitter
Credits:
Lead image: Peter Schreiber | Dreamstime.com
Image 1: Faculty of Medicine and Health, University of Sydney
Medscape Medical News © 2023 WebMD, LLC

Send news tips to news@medscape.net.
Cite this: Antidepressants Mostly Ineffective, 'Lackluster' for Chronic Pain - Medscape - Feb 02, 2023.