More than 2800 counties in the United States lack a practicing pediatric ophthalmologist, limiting easy access to specialized eye care, a new study found.
The review of public, online pediatric ophthalmology directories found 1056 pediatric ophthalmologists registered. The majority of these doctors practiced in densely populated areas, leaving many poor and rural residents across the United States without a nearby doctor to visit, and the burden of spending time and money to get care for their children.
Travel for that care may be out of reach for some, according to Hannah Walsh, BS, a medical student at the University of Miami Miller School of Medicine, Miami, Florida, who led the study published January 26 in JAMA Ophthalmology.
Walsh's research found that the median income of families living in a county without a pediatric ophthalmologist was nearly $17,000 lower than that for families with access to such specialists (95% CI, −$18,544 to −$14,389; P < .001). These families were also less likely to own a car.
"We found that counties that didn't have access to ophthalmic care for pediatrics were already disproportionately affected by lower socioeconomic status," she said.
Children often receive routine vision screenings through their primary care clinician, but children who fail a routine screening may need to visit a pediatric ophthalmologist for a full eye examination, according to the American Academy of Ophthalmology (AAO).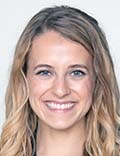 Walsh and colleagues pulled data in March 2022 on the demographics of pediatric ophthalmologists from online directories hosted by the AAO and the American Association of Pediatric Ophthalmology and Strabismus (AAPOS). Walsh cautioned that the directories might include eye doctors who are no longer practicing, or specialists who had not registered for the databases.
Yasmin Bradfield, MD, a pediatric ophthalmologist at the University of Wisconsin School of Medicine and Public Health in Madison, noted that after the study published last week, pediatric ophthalmologists from Vermont and New Mexico notified study authors and AAPOS that they are practicing in the states.
Bradfield, a board member of AAPOS who also heads the organization's recruitment task force, said the organization is aware of only one state — Wyoming — without a currently practicing pediatric ophthalmologist.
But based on the March 2022 data, Walsh and her colleagues found four states — New Mexico, North Dakota, South Dakota, and Vermont — did not have any pediatric ophthalmologists listed in directories for the organizations. Meanwhile, the country's most populous states — California, New York, Florida, and Texas — had the most pediatric ophthalmologists.
For every million people, the study identified 7.7 pediatric ophthalmologists nationwide.
Julius T. Oatts, MD, the lead author of an accompanying editorial, said the findings are "valuable and sobering." Even in San Francisco, where Oatts practices, most pediatric eye specialists have 6-month waitlists, he said.
Not fixing the shortage of children's eye doctors could carry lifetime consequences, Oatts and his colleagues warned.
"Vision and eye health represent an important health barrier to learning in children," Oatts and his colleagues wrote. "Lack of access to pediatric vision screening and care also contributes to the academic achievement gap and educational disparities."
Bradfield said that disparities in pediatric ophthalmology care could leave some children at risk for losing their vision or never being able to see 20/20. Parents living in areas without a specialist may decide to instead take their child to an optometrist, who in most states do not perform surgeries for more serious eye problems and aren't able to prescribe certain drugs, according to National Conference of State Legislatures data.
"If we don't get to the kids in time, they can lose vision permanently, even if it's something as simple as they just need glasses as a toddler," Bradfield said.
Bradfield said the AAPOS is recruiting new pediatric ophthalmologists by offering fellowships for medical students to attend the association's annual conference and creating shadowing opportunities for students. The society also will release a survey of pediatric ophthalmology salaries to dispel rumors that the specialty does not have lucrative wages.
Walsh said she was interested in looking at disparities in pediatric ophthalmology care, in part, because she was surprised by how few of her classmates attending medical school were interested in the field of study.
"I hope it encourages ophthalmologists to consider pediatric ophthalmology, or to consider volunteering their time, or going to underserved areas to provide care to families that really are in need," she said.
Co-author Jayanth Sridhar, MD, reported receiving personal fees from Alcon, Apellis, Allergan, Dutch Ophthalmic Research Center, Genentech, OcuTerra Therapeutics, and Regeneron outside the submitted work. The other authors and the editorialists report no relevant financial relationships.
JAMA Ophthalmol. Published online January 26, 2023. Abstract, Editorial
Amanda Schmidt is a journalist living in Virginia.
For more news, follow Medscape on Facebook, Twitter, Instagram, YouTube, and LinkedIn
Credits:
Lead Image: Moment/Getty Images
Image 1: The University of Miami Miller School of Medicine
Medscape Medical News © 2023 WebMD, LLC

Send news tips to news@medscape.net.
Cite this: Kid With Glasses: Many Children Live Far from Pediatric Eye Doc - Medscape - Jan 30, 2023.