Approximately two out of three children with autism spectrum disorder (ASD) do not have concurrent intellectual disability, according to a population study of ASD trends.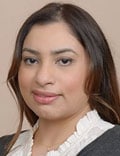 Intellectual functioning remains the best predictor of functional outcomes in kids with ASD, and missing those with no cognitive impairment (ASD-N) can prevent intervention and affect future achievement.
Furthermore, while the study found that ASD-N increased among all demographic subgroups from 2000 to 2016, it also observed widespread health disparities in identifying ASD-N, especially in Black, Hispanic, and underprivileged children.
"ASD is a major public health concern and prevalence estimates are likely to continue to rise as disparities are reduced and ASD identification is improved," wrote researchers led by Josephine Shenouda, DrPH, MS, of Rutgers School of Public Health in Piscataway, New Jersey, in Pediatrics.
The study period saw a surprising 500% increase in the prevalence of ASD-N and a 200% increase in the prevalence of cognitive impairment–associated ASD-I , with higher rates across all sex, race, ethnicity, and socioeconomic subgroups. The five- and twofold respective increases are consistent with previous research.
"To a large degree, the rise in autism estimates has been driven by individuals without intellectual disability," Shenouda said in an interview. "The best way to address increasing autism and to affect disparities in autism identification is through universal autism screening during the toddler period. And different metrics of functional outcomes need to be developed to understand the expression of autism better."
Her group had previously seen autism estimates of approximately 1% in 2000 rise to 3% by 2016 but had noted variations, with some communities exceeding 5% for autism estimates. "That led to the question of why, and we saw that in areas with high estimates, we are identifying more children with autism without intellectual disability," she said. "We wanted to know if the increase over time was equally distributed among children with autism with and without intellectual disability."
A Study in Disparities
The cross-sectional study examined data from active ASD surveillance by the CDC's Autism and Developmental Disabilities Monitoring Network in 8-year-olds residing in the New York/New Jersey Metropolitan Area. Overall, 4661 children were identified with ASD, with ASD-I affecting 1505 (32.3%), and ASD-N affecting 2764 (59.3%). Non-Hispanic Black children who were affected numbered 946 (20.3%), while 1230 (26.4%) were Hispanic, and 2114 (45.4%) were non-Hispanic white.
Notably, Black children were 30% less likely to be identified with ASD-N compared with white children, and children residing in affluent areas were 80% more likely to be identified with ASD-N versus those in underserved areas. Furthermore, a greater proportion of children with ASD-I resided in vulnerable areas compared with their counterparts with ASD-N.
While males had a higher prevalence compared with females regardless of intellectual disability status, male-to-female ratios were slightly lower among ASD-I compared with ASD-N cases.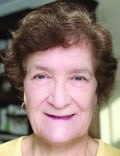 Commenting on the study but not involved in it, Barbara J. Howard, MD, an assistant professor of medicine at Johns Hopkins University, Baltimore, Maryland, said the increasing gap in identifying ASD-N according to race, ethnicity, and socioeconomic status measures probably reflects greater parental awareness of ASD and access to diagnostic services in white families and those of higher socioeconomic status. "There were no racial, ethnicity, or socioeconomic status differences in the prevalence of the more obvious and impairing ASD-I in the sample, but its prevalence was also increasing over this period," she said.
Although the greater recognition of the less impairing ASD-N is important for optimal outcomes through intervention, the increasing discrepancies mean that more children generally and more marginalized children specifically are not being diagnosed or served. "There should be no differences in prevalence by these characteristics," Howard said. "The striking inequity for non-white children and those of lower socioeconomic status in being diagnosed with ASD-N and thus qualifying for intervention that could improve their long-term functioning is likely also compounded by service, educational, and social disadvantages they may experience."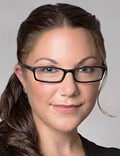 In light of these disparities, an accompanying editorial by Emily Hotez, PhD, of the University of California, Los Angeles, and Lindsay Shea, DrPH, of the A.J. Drexel Autism Institute at Drexel University, Philadelphia, Pennsylvania, argues that social determinants of health (SDOH) should be prioritized in the public health surveillance of autism since these factors potentially contribute to the general underdiagnosis of autism in minority groups and merit more attention from pediatricians. While SDOH affects many nonautistic conditions, it may be even more important for families dealing with the stressors and isolation associated with autism, the commentators said. "Our commentary speaks to the utility of increasing SDOH surveillance in improving our understanding of autistic individuals' needs, experiences, and priorities on a population level," Hotez said in an interview. She added that integrating SDOH surveillance into pediatricians' workflows will lead to improvements in clinical practice and patient care in the long term.
"Specifically, increased uptake of universal SDOH screening and referral practices will allow pediatricians to more proactively link autistic children and families, particularly those from marginalized groups, with much-needed health-promoting services and supports." She cautioned, however, that while most providers believe universal SDOH screening is important, fewer report that screening is feasible or feel prepared to address families' social needs when they are identified.
This study was supported by the Centers for Disease Control and Prevention and the National Institutes of Health/National Institute of Environmental Health Sciences. The authors had no conflicts of interest to disclose. The commentators had no potential conflicts of interest to disclose. Howard disclosed no competing interests relevant to her comments.
This article originally appeared on MDedge.com, part of the Medscape Professional Network.
Credits:
Lead Image: Andreas Florian/Dreamstime
Image 1: No credit
Image 2: No credit
Image 3: No credit
© 2023 Frontline Medical Communications Inc.

Cite this: Diana Swift. Children With Autism But No Intellectual Disability May Be Falling Through the Cracks - Medscape - Jan 26, 2023.