Prior to 1993, a multiple sclerosis (MS) diagnosis could often mean an abbreviated lifespan marked by progressive disability and loss of function. That changed when the Food and Drug Administration approved interferon beta-1b (Betaseron) in 1993, which revolutionized MS therapy and gave hope to the entire MS community.

"The most surprising thing about MS management over the last 30 years is that we've been able to treat MS – especially relapsing MS," said Fred D. Lublin, MD, professor of neurology and director of the Corinne Goldsmith Dickinson Center for Multiple Sclerosis in Mount Sinai in New York. "The approval of interferon was a major therapeutic advancement because it was the first treatment for what was an untreatable disease."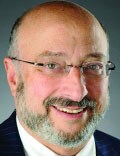 Mark Gudesblatt, MD, medical director of the Comprehensive MS Care Center of South Shore Neurologic Associates in Patchogue, N.Y., agrees.
"For people with MS, it's an extraordinarily lucky and amazingly optimistic time," he said. "Before interferon beta-1b, MS was called 'the crippler of young adults' because more than 50% of these people would require a walker 10 years after diagnosis, and a large number of young and middle-age patients with MS were residing in nursing homes."
According to Dr. Lublin, the emergence of the immunomodulating therapies placed MS at the leading edge of neurotherapeutics. Interferon beta-1b laid the foundation for new therapies such as another interferon (interferon beta-1a; Avonex), glatiramer acetate (Copaxone), and many other effective therapies with different mechanisms of action. Since the emergence of the first therapy, more than 20 oral and infusion agents with moderate to high efficacy have come to market for relapsing MS.
Treatment options, treatment challenges
Dr. Gudesblatt points out that having numerous therapies from which to choose is both a blessing and a problem.
"The good news is that there are so many options for treating relapsing MS today," he said. "The bad news is there are so many options. Like doctors who are treating high blood pressure, doctors managing patients with MS often struggle to determine which medication is best for individual patients."
Despite the promise of vastly better outcomes and prolonged lifespan, MS therapy still faces its share of challenges, including effective therapies for progressive MS and reparative-restorative therapies.
"Choice in route of administration and timing of administration allow for larger and broader discussions to try to meet patients' needs," Dr. Lublin said. "We've been extremely successful at treating relapses, but not as successful in treating progressive disease."
The unclear mechanism of pathogenesis amplifies the challenges clinicians face in successful management of patients with MS. For example, experts agree that the therapies for progressive MS have only proven moderately effective at best. The paucity of therapies available for progressive MS and the limitations of the current therapies further limit the outcomes.
Looking ahead
Experts expressed optimistic views about the future of MS therapy as a whole. From Dr. Lublin's perspective, the MS community stands to gain valuable insights from emerging research focused on treating progressive disease along with new testing to understand the underlying mechanism of progressive disease. Enhanced understanding of the underlying pathogenesis of progressive MS coupled with the ability to diagnose MS – such as improved MRI techniques – have facilitated this process.
Among the therapies with novel mechanisms of action in the pipeline include agents that generate myelin sheath repair. Another potential therapeutic class on the horizon, known as TPK inhibitors, addresses the smoldering of the disease. With these and other therapeutic advances, Dr. Lublin hopes to see better control of progressive disease.
An agenda for the future
In addition, barriers such as access to care, cost, insurance coverage, and tolerance remain ongoing stressors that will likely continue weighing on the MS community and its stakeholders into the future.
Dr. Gudesblatt concluded that advancing MS outcomes in the future hinges on several additional factors.
"We need medicines that are better for relapse and progression; medicines that are better tolerated and safer; and better medicine to address the underlying disease as well as its symptoms. But we also need to appreciate, recognize, and address cognitive impairment along the MS continuum and develop effective reparative options," he said.
Regardless, he emphasized that these "amazing advancements" in MS therapy have renewed hope that research may identify and expand effective treatments for multiple other neurologic conditions such as muscular dystrophies, neurodegenerative and genetic disorders, movement disorders, and dysautonomia-related diseases. Like MS, all of these conditions have limited therapies, some of which have minimal efficacy. But none of these other disorders has disease-modifying therapies currently available.
"A beacon of hope"
"MS is the beacon of hope for multiple disease states because it's cracked the door wide open," Dr. Gudesblatt said. Relapse no longer gauges the prognosis of today's MS patient – a prognosis both experts think will only continue to improve with forthcoming innovations.
While the challenges for MS still exist, the bright future that lies ahead may eventually eclipse them.
This article originally appeared on MDedge.com, part of the Medscape Professional Network.
Credits:
Lead image: Dreamstime
Image 1: Mount Sinai in New York
Image 2: South Shore Neurologic Associates
© 2023 Frontline Medical Communications Inc.

Cite this: Despite Ongoing Challenges, Experts Optimistic About the Future of MS Therapy - Medscape - Jan 26, 2023.