Regularly listening to music during times of crisis can significantly improve mood and relieve stress, new research suggests.
In a cohort study of more than 700 adults, music listening during the COVID-19 pandemic was "prospectively associated" with lower momentary stress levels, better mood levels, and calmness ― music perceived as "happy" was especially beneficial.
The study corroborates previous research that highlights the value of music in coping with psychological distress during the COVID lockdown and provides unique evidence from a real-time perspective, the investigators note.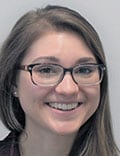 "We have data now from real life that shows that music listening can be considered a beneficial means of mood management and stress reduction during a time of crisis," lead study author Anja C. Feneberg, PhD, senior research fellow, Department of Clinical and Health Psychology, Faculty of Psychology, University of Vienna, Austria, told Medscape Medical News.
The findings were published online January 10 in JAMA Network Open.
Real-Life Assessments
Listening to music is a low-cost and easily accessible coping strategy for dealing with stress, such as occurred during the COVID-19 pandemic, when strict social distancing and stay-at-home orders were in effect, the researchers note.
Previous evidence has suggested that people turn to music in times of crisis to lift their mood and feel more socially connected. Research during the pandemic showed that music listening was associated with lower depressive symptoms and psychological distress, as well as higher life satisfaction.
However, most previous studies were cross-sectional or retrospective in nature and so were prone to recall bias.
The current study, which was part of a larger multidisciplinary project that is examining the effect of COVID lockdown restrictions, used ecologic momentary assessment. This research method involves repeated sampling of participants' feelings, behaviors, and experiences in their daily life and in their natural environment.
"We didn't bring individuals to the lab, and we didn't just ask them to generally talk about their feelings. These were real-life, real-time assessments," said Feneberg.
The study, which included 711 adults in Austria and Italy, was conducted when strict lockdown measures were first implemented in both countries because of the pandemic. The median age of the participants was 27 years, about 70% were women, and 68% were residing in Austria.
Study participants used a smartphone app to report mood and stress levels and their music listening habits five times a day for 7 consecutive days.
Each time, they were asked about "momentary stress" ("At the moment, I feel stressed"). They also reported on their "momentary mood," which measured three basic mood dimensions: valence (unwell/well; discontented/contented), energetic arousal (tired/awake; without energy/full of energy), and calmness (restless/calm; tense/relaxed.)
For both mood and stress, participants used a visual analogue scale that ranged from 0 to 100 per item. Researchers controlled for gender, age, location (Austria vs Italy), and depressive symptoms.
Music Perceptions
Results showed that music listening was associated with lower momentary stress levels (β, −0.92; 95% CI, −1.80 to −0.04; P = .04), as well as improved mood valence (β, 1.90; 95% CI, 1.17 – 2.63; P < .001) and calmness (β, 1.39; 95% CI, 0.60 – 2.17; P = .001).
Participants also reported whether they deliberately listened to music, the characteristics of that music (sad, happy, energizing), and the main reason they turned to music (relaxation, activation, distraction, reducing boredom, and no reason).
Researchers were less interested in objective music characteristics, Feneberg noted. "It was all about how participants perceived the music they listened to," she said.
"Happy" music, for example, might have tones and lyrics that made listeners feel more "cheerful or euphoric," she added.
Music deemed to be happy appeared to have an especially strong impact on mood, which Feneberg said could have a neurobiologic explanation. "The feelings that are conveyed by certain music, like sadness or happiness, activate brain areas associated with mood regulation," including the amygdala and hippocampus.
Happy music might also elicit positive and enjoyable memories, said Feneberg.
At the end of the study period, participants filled out an on-line questionnaire regarding chronic stress during the previous 4 weeks. Those with higher levels of chronic stress reported improved mood valence after music listening (β, 0.12; 95% CI, 0.02 – 0.22; P = .02).
Feneberg said this was somewhat surprising because previous studies have suggested that benefits associated with music might be limited during periods of heightened stress.
"We assumed this might be the case here as well and that those individuals who were not as stressed might benefit more. But now we know from our study, and also from the general research that has evolved, that actually those who were more stressed used music more and also benefited more," she said.
These new findings might encourage clinicians to ask patients about their music listening habits, especially if the music is sad, Feneberg noted. However, she added that listening to music should never replace therapy for patients with depression. "It can be one part within a multimodel therapy program," she said.
Several Limitations
Commenting for Medscape Medical News, Michelle B. Riba, MD, professor, Department of Psychiatry, University of Michigan, Ann Arbor, and a past president of the American Psychiatric Association, said the study adds to the literature but has a number of limitations.
For one thing, participants worked with outside study organizers, which may have affected their level of isolation and mood, said Riba, who was not involved with the study.
In addition, the study population was mostly young, female, educated, and presumably White ― "although they don't say anything about minority status, which is very problematic," Riba noted.
The study also did not provide information on the health status of participants or on stress levels prior to the pandemic, she added. "And we don't know anything about their mood history, their anxiety history."
In addition, she noted that because this was a correlation study, it can't determine cause and effect. "So I was surprised they were talking about the hippocampus and amygdala" being activated in relation to feelings conveyed by music, she said.
It may be possible in the future to show that music listening during stressful periods is beneficial ― "if they fine-tune some of these questions," Riba concluded.
The study was funded by the University of Vienna, the Austrian Science Fund, and the University Research Platform "The Stress of Life (SOLE)—Processes and Mechanisms Underlying Everyday Life Stress." Feneberg and Riba have reported no relevant financial relationships.
JAMA Netw Open. Published online January 10, 2023. Full article
For more Medscape Psychiatry news, join us on Facebook and Twitter.
Credits:
Lead image: Antonio Guillem/Dreamstime
Image 1: Nadine Skoluda
Medscape Medical News © 2023

Cite this: Music Tied to Improved Mood, Less Stress During Times of Crisis - Medscape - Jan 23, 2023.