A West Virginia medical center is being sued by a man who claims that the hospital lied about removing his appendix, a story in the West Virginia Record reports.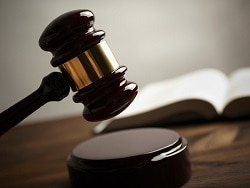 On November 1, 2020, Dallas Settle went to Plateau Medical Center, in Oak Hill, West Virginia, complaining of pain that was later described in court documents as being "in his right mid-abdomen migrating to his right lower abdomen." Following a CT scan, Settle was diagnosed with diverticulitis resulting in pneumoperitoneum, which is the presence of air or other gas in the abdominal cavity. The patient, it was decided, required surgery to correct the problem, but Plateau Medical Center didn't have the staff to perform the procedure.
Settle was then transferred to another West Virginia hospital, Charleston Area Medical Center (CAMC). Here, he was evaluated by doctors in the facility's General Division, who initiated treatment with IV fluids and opiate analgesics. He was then placed under the care of a trauma surgeon, who initially decided to treat the patient nonoperatively. If that approach failed, the surgeon believed, Settle would probably require a laparotomy, bowel resection, and ostomy.
Another surgical team performed an exploratory laparotomy the following day. The team determined that Settle was suffering from a ruptured appendicitis, and allegedly performed an appendectomy. But Settle's condition continued to deteriorate the following day.
Another CT scan followed. It revealed various problems — multiple fluid collections, an ileus, distended loops of the patient's small bowel, a left renal cyst, and subcentimeter mesenteric and retroperitoneal adenopathy. Additional CT scans conducted 4 days later indicated other problems, including fluid collections in the patient's right- and left-lower quadrants.
Over the next few days, doctors performed further exploratory laparotomies. Finally, on November 22, Settle was transferred out of the intensive care unit in preparation for his discharge the following day.
His pain continued to worsen, however, and he was readmitted to CAMC a day later. At this point, an examination revealed that his surgical incisions had become infected.
Worse news was on the horizon. On November 28, the trauma surgeon who had first agreed to treat Settle informed him that, despite claims to the contrary, his appendix hadn't been removed.
Eventually, Settle was referred to the Cleveland Clinic, where at press time he was still being treated.
Settle has hired the firm Calwell Luce diTrapano to sue CAMC, accusing it of medical malpractice, medical negligence, and other lapses in the standard of care. In his complaint, he accused the hospital and its staff of breaching their duty of care "by negligently and improperly treating him" and by failing "to exercise the degree of care, skill, and learning required and expected of reasonable healthcare providers."
His suit seeks not only compensatory damages and other relief but also punitive damages.
The content contained in this article is for informational purposes only and does not constitute legal advice. Reliance on any information provided in this article is solely at your own risk.
Wayne J. Guglielmo, MA, is an independent journalist based in Mahwah, New Jersey.
For more news, follow Medscape on Facebook, Twitter, Instagram, and YouTube.
Credits:
Images: Getty Images
Medscape Business of Medicine © 2023

Cite this: A Patient Named 'Settle' Decides to Sue Instead - Medscape - Jan 19, 2023.