COVID widened the growing gap between care needs and nursing staff across the nation. Now, many states are stepping in with beefed-up budgets and new programs to build faculty and clinical placements.
Interest in nursing isn't the problem. Nursing schools have had to turn away applicants because of the lack of clinical placement sites, faculty, preceptors, classroom space, and budget cuts, Robert Rosseter, chief communications officer for the American Association of Colleges of Nursing (AACN), told Medscape Medical News.
Trying to help fill the pipeline, several states passed legislation in the last session to address the problem in public nursing schools.
Here's a sample:
Filling Empty Spots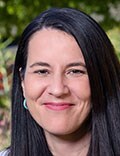 Because of the lack of educators, among other issues, nursing schools turned away nearly 92,000 qualified applications compared with 276,000 new nursing students enrolled in nursing programs in 2021, the most recent year for which data are available, Rosseter reported. Most rejections were entry-level applicants followed by nurses pursuing master's and doctoral degrees.
In the 2021-2022 academic year, 8% of faculty jobs in 935 nursing programs were vacant, according to the AACN. Meanwhile, the Bureau of Labor Statistics projects more than 200,000 openings for registered nurses (RNs) each year through 2031 when retirements and workforce exits are factored in.
At Tucson Medical Center (TMC) in Arizona, nurses moving into non-bedside positions during the pandemic and a wave of early retirements have left the hospital with about 170 RN openings among its 1220 positions, Joy Upshaw, RN, BSN, MBA, chief nursing officer, told Medscape Medical News.
TMC has been addressing the shortage by adding licensed practical nurses to care teams, increasing the number of patient care technicians who assist nurses, and supplementing the core nursing staff with short-term labor, Upshaw said.
"Funding nurse education and training brings us one step closer to giving our hospital and patients a much-needed boost when it comes to growing our nursing workforce. It will ensure we have a steady stream of educated and trained nurses and other core staff to meet the needs of our community."
Upshaw noted, however, that funding for the nurse education program is in effect for 3 years and she would like to see ongoing support.
Larger Issues Remain
Deborah Walker, MSN, RN, executive director of the New Mexico Nurses Association, told Medscape Medical News that the grants by the legislature will make a difference, but a broader approach is needed for long-term gains.
She noted that the newly approved grants primarily address the supply part of the problem. The funding helps train nurses who stay to practice in New Mexico after graduating, but "does not address the myriad other issues that need to be addressed in having a stable nursing workforce for New Mexico as well as the rest of the country," Walker said.
Salaries are one example. "Our faculty are older, and to attract younger people who are interested, we have to increase the salaries."
The money set aside for nursing faculty positions will help because nursing school faculty salaries, as is the case nationally, are much lower than that of their clinical counterparts, Walker said. But because the increase in faculty salaries only comes from the interest on the endowment, it will take time to generate large benefits, she said.
With New Mexico's older nursing workforce, many of those who can afford to retire are contemplating doing so, she added.
Federal Grants Also Help
States aren't alone in their commitment to replenishing the nurse pipeline.
The US Department of Labor recently announced $80 million in grants to address the nursing shortage.
"It's the first time I've really seen that," Marina Zhavoronkova, MPP, a senior fellow for workforce development at the Center for American Progress, Washington, DC, told Medscape Medical News.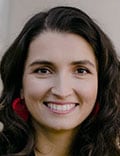 "The department [of labor] has typically focused more on healthcare support or technician roles. I think it's notable the [Department of Labor] is focusing on this at the federal level because it really shows the magnitude of the problem," she said.
The recently approved 2023 federal spending plan also includes $300 million for nursing programs, an increase of $20 million from the previous year.
Investment in Retention Needed
Government funding has primarily focused on the nursing pipeline, she said. "It is also critical to address the work conditions that compel nurses to leave." Nearly one in five nurses told Medscape Medical News in 2022 they plan to leave the profession.
Zhavoronkova, who studies nursing shortages, cited violence against nurses and pay among the conditions that cause unrest in the profession.
"Many nurses have been subjected to workplace violence, particularly nurses of color." She noted the high rates of abuse during the pandemic against nurses of Asian descent.
Pay disputes also emerged from the pandemic as hospitals paid high costs for travel nurses in the short term but did not make longer-term commitments to increase salaries for staff, Zhavoronkova said.
This month, more than 7000 nurses at two major New York City hospital systems – Mount Sinai and Montefiore – went on strike for 3 days.
Among the grievances cited were working long hours in unsafe conditions with low pay, similar to issues expressed by striking nurses elsewhere around the globe over the past year.
"There's very clearly a heightened interest in addressing educational issues in the nursing profession," Zhavoronkova said. "I think it's a great moment to step back and take a more strategic approach."
Marcia Frellick is a freelance journalist based in Chicago. She has written for the Chicago Tribune, Science News, and Nurse.com, and was an editor at the Chicago Sun-Times, Cincinnati Enquirer, and St. Cloud (Minnesota) Times. Follow her on Twitter: @mfrellick
For more news, follow Medscape on Facebook, Twitter, Instagram, YouTube, and LinkedIn.
Credits:
Lead image: E+/Getty Images
Image 1: Tucson Medical Center
Image 2: Dana Curran
Medscape Medical News © 2023 WebMD, LLC

Send comments and news tips to news@medscape.net.
Cite this: Government Funding Helps Train More Nurses Amid Faculty Shortage - Medscape - Jan 19, 2023.