Nirav Shah, MD, JD, the current director of the Maine Center for Disease Control and Prevention, will join the national Centers for Disease Control and Prevention (CDC) in March as its new principal deputy director. The role is second in leadership under Director Rochelle Walensky, MD, MPH.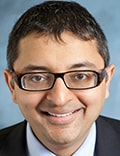 Shah will take over for Debra Houry, MD, MPH, who has served as the acting principal deputy director of the CDC since July 2021. Houry will be the chief medical officer for the CDC as well as the deputy director for program and science, a CDC spokesperson confirmed to Medscape Medical News.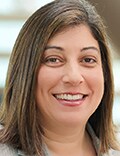 These changes are part of the CDC's ongoing effort to reform the agency, according to a statement from Maine Governor Janet T. Mills. After mounting criticism for its response to COVID-19 and the mpox outbreak, in August 2022, the CDC announced plans to focus on prioritizing health communications and sharing scientific findings more quickly with the public.
Shah has served as the director of the Maine Center for Disease Control and Prevention since June 2019. He previously headed the Illinois Department of Public Health. Shah played a pivotal role strengthening Maine's public health system. He also served as a trusted advisor and leader during the COVID-19 pandemic, Maine officials noted.
"While I am saddened that we are losing Dr Shah at the Maine CDC, I will be forever grateful for his work to protect and improve the health of Maine people," Governor Mills said. "I take comfort, as Maine people should, in knowing that the US CDC ― and the American people at large ― will soon become the beneficiaries of his leadership."
For more news, follow Medscape on Facebook, Twitter, Instagram, and YouTube
Credits:
Images: CDC
Medscape Medical News © 2023

Cite this: CDC Appoints New Second-in-Command - Medscape - Jan 18, 2023.