Fewer patients with type 2 diabetes in Canada are achieving target numbers for blood pressure, statin use, and use of other important medications, according to a new report.
Between 2015 and 2020, target achievement declined for these critical measurements and was considered suboptimal across all groups, regardless of age or sex.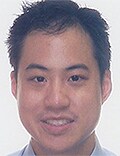 "Diabetes is incredibly common, and knowing how close — or how far — we are from meeting these targets is really important to see how we're doing as providers and as a healthcare system," study author Darren Lau, MD, PhD, assistant professor of medicine at the University of Alberta in Edmonton, told Medscape Medical News.
"In Canada, diabetes target achievement hadn't really been examined across provinces since 2013, though there have been some single-province studies," he said. "This not only made it difficult to know how well we were doing, but also made things like writing proposals for improving diabetes care challenging. Before we could think about moving forward, we had to know where we stood."
The study was published January 9 in the Canadian Medical Association Journal.
A1c Control Improved
To reduce the risks of cardiovascular and microvascular complications among patients with type 2 diabetes, national guidelines recommend treatment targets for glycated hemoglobin (A1c), blood pressure, low-density lipoprotein cholesterol (LDL-C), and use of prescription medications such as statins, angiotensin-converting enzyme (ACE) inhibitors, and angiotensin receptor blockers (ARBs). In 2013, 50% of patients met targets for A1c, 57% met targets for LDL-C, and 36% met targets for blood pressure. About 13% met all three targets.
The researchers conducted a cross-sectional study of 32,503 patients in 2015 and 44,930 patients in 2020 using electronic medical record data from primary care practices in five provinces in the National Diabetes Repository. The research team estimated the frequency at which adults with diabetes met treatment targets, including A1c less than or equal to 7%, blood pressure less 130/80 mm Hg, and LDL-C less than 2 mmol/L. They grouped achievement of diabetes targets by age and sex and compared between groups with adjustment for cardiovascular comorbidities.
In 2020, the average age of patients was 62 years, and 52.4% were men. Most patients were from Ontario (61.6%), Alberta (21.6%), and Manitoba (14.4%). Compared with patients aged 65-79 years, younger patients were more likely to be smokers and less likely to have comorbidities. Men had coronary artery disease more often than women and were more likely to take sodium-glucose cotransporter-2 inhibitors. Women under age 40 years and between ages 40-65 were more likely to take glucagon-like peptide-1 receptor agonists.
Across all groups, target achievement in 2020 ranged from 51.5%–66.4% for A1c, 40.1%–49.2% for blood pressure, and 26.8%–68.8% for LDL-C. Achievement of all three targets ranged from 7.8%–20.6%, remaining similarly low from 2015 to 2020.
By sex, target A1c levels were achieved for 63.8% of women and 58.9% of men. Blood pressure targets were achieved for 45.6% of women and 43.1% of men. LDL-C targets were achieved for 45.8% of women and 59.4% of men. All three treatment targets were achieved for 13.3% of women and 16.5% of men. About 45.3% of women and 54% of men used statins, and 46.5% of women and 51.9% of men used ACE inhibitors or ARBs.
Target achievement was typically higher among older adults, except for blood pressure control. Men were more likely to achieve the LDL-C target and take a statin, ACE inhibitor, or ARB, whereas younger women were more likely to achieve A1c and blood pressure targets.
Using men aged 65-79 years as the reference group, adjusted odds ratios showed that A1c target achievement was better for women. Men under age 65 years had a lower A1c target achievement than older men.
In addition, women under age 40 years had the highest prevalence of blood pressure control, and men aged 40-64 years had the lowest. Achievement of the LDL-C target was highest in men aged 65-79 years and lower among younger and middle-aged adults of both sexes, particularly women. Use of statins, ACE inhibitors, and ARBs had similar patterns.
Overall, the relative odds of A1c control improved by 21% to 27% across age categories between 2015 and 2020. LDL-C target achievement remained consistent. However, blood pressure control declined across all age categories, and use of statins, ACE inhibitors, and ARBs declined across all ages, particularly for those under 40 years.
"It's hard to know why some things — blood pressure control, ACE inhibitor use, statin use — seem worse in 2020 than in 2015," Lau said. "It could be COVID. But there is also a pre-COVID study showing worsening blood pressure control outside of diabetes. I think we need to put common health concerns like diabetes and high blood pressure back in the spotlight."
Incomplete Measurements
Importantly, a large proportion of adults with diabetes were excluded from the analysis because they lacked one or more diabetes measures in the preceding 2 years, the study authors wrote. In 2020, the probability of having complete diabetes measurements ranged from 25% (in women under age 40 years) to 65% (in men between aged 65-79 years). Among patients under age 65 years, men were more likely to have measurements within 2 years than women. Adults with missing measurements were younger, were less likely to be on any class of diabetes medication, and had fewer physician visits.
"There's the 40% of adults with diabetes where we just couldn't find any recent measurements of the key diabetes targets," said Lau. "This is concerning, because just measuring blood sugar control, blood pressure, et cetera, is the starting point for diabetes care."
Future studies should examine why target achievement has declined and how to improve these critical factors, the authors wrote.
"Looking at target achievement was the easy part," Lau said. "The hard part is trying to make things better, because that involves the nitty-gritty work of finding providers and patients, asking what their priorities and problems are, and figuring out what changes can be made and how to make them stick."
The improvement in A1c control may reflect the increasing availability of hypoglycemia-neutral and weight-favorable medications, the study authors wrote, such as sodium-glucose cotransporter-2 inhibitors (SGLT2) and glucagon-like peptide-1 (GLP1) receptor agonists. However, the prescribing of these agents can be improved, they added.
Innovative Methods Needed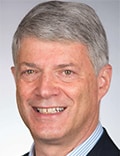 Commenting on the study for Medscape, Lawrence Leiter, MDCM, director of the Lipid Clinic at St. Michael's Hospital and professor of medicine and nutritional sciences at the University of Toronto, said, "While there has been much excitement over the past few years about the benefits of newer classes of antihyperglycemic agents (SGLT2 inhibitors and GLP1-receptor agonists) on heart and kidney outcomes in our patients with diabetes, we must not neglect the benefits of control of the traditional risk factors in preventing the micro- and macrovascular complications of diabetes."
Leiter, who wasn't involved with this study, has served on the Diabetes Canada Clinical Practice Guidelines Expert Committee and researched A1c target achievement in Ontario in recent years. He and his colleagues have noted the need for improvement and identified a range of barriers, including patient-centric factors and physician-associated therapeutic inertia.
"Our typical methods of knowledge translation (traditional CME, guidelines, etc.) have clearly not been sufficient to implement change," he said. "We must move to more innovative methods of CME, as well as system changes, to have greater impact."
The study was supported by research startup funds provided by the Department of Medicine at the University of Alberta. The authors declared funding from Novo Nordisk Alberta Diabetes Fund and Alberta College of Family Physicians. Leiter reported no relevant financial relationships.
CMAJ. Published January 9, 2023. Full text
Carolyn Crist is a health and medical journalist who reports on the latest studies for Medscape, MDedge, and WebMD.
For more news, follow Medscape on Facebook, Twitter, Instagram, YouTube, and LinkedIn
Credits:
Lead image: Dreamstime
Image 1: University of Alberta
Image 2: University of Toronto
Medscape Medical News © 2023 WebMD, LLC

Send news tips to news@medscape.net.
Cite this: Fewer Canadian Patients With Diabetes Meet Treatment Targets for Blood Pressure, Medication Use - Medscape - Jan 18, 2023.