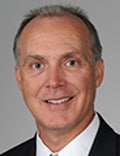 During a year monopolized by the triple epidemic of COVID-19, respiratory syncytial virus, and influenza, many of us may have missed some of the other important stories published by Medscape Pediatrics. In this post, I will highlight selected articles that appeared in 2022 that directly affect practice, so here we go!
Don't-Miss Stories
Mpox (formerly called monkeypox) burst onto the scene in the United States in early 2022. As with many pediatric diseases, the symptoms of mpox are similar to those of other diseases in children: fevers, chills, swollen lymph nodes, fatigue, muscle aches, and respiratory symptoms, among others. One of the more distinctive features is rash, which can be almost body-wide and often includes genital and anal/perianal areas. One Medscape news article reviewed data from the California Department of Public Health. The good news is that almost all of the children and adolescents who contracted mpox did very well, but it was unclear early in the outbreak how children would be affected.
Among children 0-12 years old, the overwhelming majority of mpox infections were caused by routine skin-to-skin contact with the household caregiver, and none of the children had anogenital lesions. Among adolescents 13-17 years old, however, 58% of cases were related to presumed sexual contact; none were believed to be associated with sexual abuse. Just over 10% of these older patients were hospitalized, but all did well and recovered.
The take-home point is that one must have an index of suspicion. The materials provided by the Centers for Disease Control and Prevention (CDC) to help practitioners identify and refer patients are critical to identifying the infection. The rash can be multiform, and the CDC provides great examples. If a patient is identified as having mpox, another CDC resource guides the practitioner through how to address the issue, including involving the CDC.
Congenital syphilis continues to appear more frequently among newborns in the United States. Through most of the early 2000s, congenital syphilis cases were at their lowest rates in decades after a peak around 1992. However, by 2020, congenital syphilis rates equaled mid-1990s levels, at approximately 6 per 100,000 births.
The role of the pediatric practitioner in trying to blunt the spread of this epidemic can be multifold. First, test for syphilis when testing for other sexually transmitted infections (STIs). Second, work with pregnant mothers to ensure that they've had appropriate STI testing and follow up on any results in the newborn nursery. Finally, clinicians should re-familiarize themselves with the signs and symptoms of congenital syphilis in the newborn, such as rhinitis, hepatosplenomegaly, periostitis, anemia, or thrombocytopenia. The classic rash, including punched-out lesions on the head and face, along with a desquamating skin rash on the feet and palms can be helpful in making the diagnosis. The bottom line is that as with mpox, making the diagnosis of congenital syphilis requires a high index of suspicion.
Updated Guidelines
The new guidelines on diagnosing and treating hyperbilirubinemia in newborn infants were released in September 2022, the first full overhaul of the guidelines since 2004. The new guidance includes notable increases in the phototherapy thresholds among uncomplicated cases. There is also a continued emphasis on accounting for the risk factors for neurotoxicity when considering intervention thresholds, including < 38 weeks' gestation, an albumin level < 3 g/dL, the presence or appearance of sepsis, isoimmune hemolytic disease, or other hemolytic conditions including G6PD deficiency, and clinical instability in the previous 24 hours.
These guidelines also emphasize evaluating the rate of bilirubin rise, using either transcutaneous or serum measurements. Increases > 0.3 mg/dL per hour for the first 24 hours or > 0.2 mg/dL per hour after the first 24 hours would constitute a risk factor for developing significant hyperbilirubinemia.
Finally, although the new guidelines have higher thresholds for beginning phototherapy, they do emphasize more frequent measurements of bilirubin, a pace that may be difficult to continue once the infant leaves the newborn nursery. Perhaps most helpful to pediatricians, the online BiliTool has been updated to reflect the new thresholds, so check out both the new nomograms published in the guidelines and the online resource.
Another resource worth having quick access to are general guidelines for diagnosis and treatment of multisystem inflammatory syndrome in children (MIS-C), one of the complications of COVID-19. As detailed in a February 2022 Medscape news article, it is now evident that children would benefit from receiving intravenous immune globulin (IVIG) and steroids concurrently, and this is reflected in these guidelines. Although MIS-C shares features with other childhood inflammatory syndromes, such as Kawasaki syndrome, it affects children across a wider age range, and MIS-C may be more likely to include gastrointestinal or neurologic symptoms.
Once a diagnosis has been made, in addition to receiving dual therapy with IVIG and steroids, children should be placed on daily low-dose aspirin at 3-5 mg/kg/d (81 mg maximum) until the platelet count normalizes and follow-up echocardiography is performed to evaluate coronary arteries, at least 4 weeks after diagnosis. Most pediatric providers will have cardiologists follow patients with MIS-C and can work with them to decide when to stop anticoagulation treatment.
Perhaps even more commonly, pediatric providers are faced with questions from parents about when a child who had COVID-19 or MIS-C can return to athletic activity. There again, excellent guidance is available from the American Academy of Pediatrics (AAP), including a helpful decision tree based on severity of symptoms. It's a somewhat complicated chart, but there are two easy-to-remember rules of thumb.
First, children with asymptomatic COVID-19 infection who maintained normal day-to-day activity without cardiac or respiratory symptoms can return to play immediately. Even if they were mildly symptomatic, with less than 4 days of fever or other symptoms, they can generally return to activity right away as long as they remain asymptomatic.
Also, children with severe infection — that is, currently those requiring admission to the intensive care unit (with or without intubation) — and those with MIS-C are essentially treated like patients with myocarditis. They should have extensive follow-up with a cardiologist and should expect to be out of activity for 3-6 months.
New Evidence in Pediatric Medicine
Finally, Medscape frequently covered growing evidence bases in 2022, and I'll highlight two of those stories. One Medscape news story summarized data published in JAMA Network Open that demonstrated the power of early vaccination with human papillomavirus (HPV) vaccine. Among girls who received HPV vaccine before sexual debut, generally at age 9 through 12 as recommended, less than 1% of them had cervical evidence of HPV-16/18 in planned surveillance samples. By contrast, 3% of girls vaccinated after their sexual debut tested positive for HPV-16/18. The bottom line is that these nationally representative data from the National Health and Nutrition Examination Survey reinforce the importance of early vaccination in obtaining the full benefit of these powerful vaccines.
Finally, there's also more data to show that shorter antibiotic courses are fine for patients with community-acquired pneumonia (CAP). I previously reviewed a session on this topic from the Pediatric Academic Society 2022 meeting, and a January 2022 Medscape news article also reviewed one of the specific studies, the SCOUT-CAP trial. That study demonstrated that healthy children with uncomplicated CAP (no empyema, not requiring critical care) did just as well when antibiotics were stopped at 5 days compared with stopping them at 10 days. In fact, those who were randomly assigned to the shorter course did better overall clinically, in part because of fewer antibiotic-related side effects. There seems to be sufficient evidence from multiple studies at this point that would make routine shorter course treatment reasonable if a patient is otherwise healthy and is being treated as an outpatient for CAP.
Follow Medscape on Facebook, Twitter, Instagram, and YouTube
Credits:
Lead image: Dreamstime/Medscape
Medscape Pediatrics © 2023 WebMD, LLC

Any views expressed above are the author's own and do not necessarily reflect the views of WebMD or Medscape.
Cite this: Practice-Changing Pediatric Updates: The Year's Best - Medscape - Jan 13, 2023.