Two forms of short-term exposure therapy may help reduce symptoms of posttraumatic stress disorder (PTSD), new research suggests.
In a randomized clinical trial comparing an abbreviated form of prolonged exposure (PE) therapy against an intensive outpatient program (IOP) form of PE, military veterans with combat-related PTSD in both groups experienced significant improvements in PTSD symptoms.
In addition, remission rates of around 50% were sustained in both groups up to the 6-month mark.
"With about two-thirds of study participants reporting clinically meaningful symptom improvement and more than half losing their PTSD diagnosis, this study provides important new evidence that combat-related PTSD can be effectively treated — in as little as 3 weeks," lead investigator Alan Peterson, PhD, told Medscape Medical News.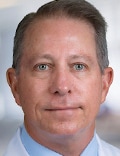 Peterson, professor of psychiatry and behavioral sciences at UT Health San Antonio and director of the Consortium to Alleviate PTSD, noted that while condensed treatments may not be feasible for everyone, "results show that compressed formats adapted to the military context resulted in significant, meaningful, and lasting improvements in PTSD, disability, and functional impairments for most participants."
The findings were published online January 5 JAMA Network Open.
Breathing, Direct Exposure, Education
The investigators randomly recruited 234 military personnel and veterans from two military treatment facilities and two Veterans Affairs facilities in south and central Texas.
Participants (78% men; mean age, 39 years) were active-duty service members or veterans who had deployed post-9/11 and met diagnostic criteria for PTSD. They could receive psychotropic medications at stable doses and were excluded if they had mania, substance abuse, psychosis, or suicidality.
The sample included 44% white participants, 26% Black participants, and 25% Hispanic participants.
The researchers randomly assigned the participants to receive either massed-PE (n = 117) or IOP-PE (n = 117).
PE, the foundation of both protocols, includes psychoeducation about trauma, diaphragmatic breathing, direct and imaginal exposure, and processing of the trauma.
The massed-PE protocol was delivered in 15 daily 90-minute sessions over 3 consecutive weeks, as was the IOP-PE. However, the IOP-PE also included eight additional multiple daily feedback sessions, homework, social support from friends or family, and three booster sessions post-treatment.
The investigators conducted baseline assessments and follow-up assessments at 1 month, 3 months, and 6 months. At the 6-month follow-up, there were 57 participants left to analyze in the massed-PE group and 57 in the IOP-PE group.
Significantly Decreased Symptoms
As measured by the Clinician-Administered PTSD Scale for DSM-5 (CAPS-5), PTSD symptoms decreased significantly from baseline to the 1-month follow-up in both groups (massed-PE mean change, –14.13; P < .001; IOP-PE mean change, –13.85; P < .001).
Both groups also failed to meet PTSD diagnostic criteria at 1-, 3-, and 6-month follow-ups.
At the 1-month follow-up, 62% of participants who received massed-PE and 48% of those who received IOP-PE no longer met diagnostic criteria on the CAPS-5. Diagnostic remission was maintained in more than half of the massed-PE group (52%) and the IOP-PE group (53%) at the 6-month follow-up.
Disability scores as measured by the Sheehan Disability Scale also decreased significantly in both groups (P < .001) from baseline to the 1-month follow-up mark; as did psychosocial functioning scores, as reflected by the Brief Inventory of Psychosocial Functioning (P < .001).
Peterson noted that the condensed treatment format could be an essential option to consider even in other countries, such as Ukraine, where there are concerns about PTSD in military personnel.
Study limitations included the lack of a placebo or inactive comparison group, and the lack of generalizability of the results to the entire population of US service members and veterans outside of Texas.
Peterson said he plans to continue his research and that the compressed treatment formats studied "are well-suited for the evaluation of alternative modes of therapy combining cognitive-behavioral treatments with medications and medical devices."
Generalizability Limited?
Commenting for Medscape Medical News, Joshua Morganstein, MD, chair of the American Psychiatric Association's committee on the psychiatric dimensions of disaster, said he was reassured to see participants achieve and keep improvements throughout the study.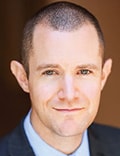 "One of the biggest challenges we have, particularly with trauma and stress disorders, is keeping people in therapy" due to the difficult nature of the exposure therapy, said Morganstein, who was not involved with the research.
"The number of people assigned to each group and who ultimately completed the last follow-up gives a good idea of the utility of the intervention," he added.
However, Morganstein noted that some of the exclusion criteria, particularly suicidality and substance abuse, affected the study's relevance to real-world populations.
"The people in the study become less representative of those who are actually in clinical care," he said, noting that these two conditions are often comorbid with PTSD.
The study was funded by the US Department of Defense, the Defense Health Program, the Psychological Health and Traumatic Brain Injury Research Program, the US Department of Veterans Affairs, the Office of Research and Development, and the Clinical Science Research & Development Service. The investigators and Morganstein have reported no relevant financial relationships.
JAMA Netw Open. 2023;6(1):e2249422. Full text
Eve Bender is a Pittsburgh-based medical journalist who has written for publications such as Psychiatric News and Neurology Today.
For more Medscape Psychiatry news, join us on Twitter and Facebook.
Credits:
Lead Image: Wavebreakmedia Ltd | Dreamstime.com
Image 1: The University of Texas Health Science Center at San Antonio
Image 2: Uniformed Services University
Medscape Medical News © 2023

Send news tips to news@medscape.net.
Cite this: Eve Bender. Two Short-Term Exposure Therapies Linked to PTSD Reductions - Medscape - Jan 10, 2023.