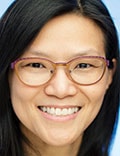 Some of the diseases that rheumatologists treat are associated with malignancies. The most well known of these is the inflammatory myopathies. The association between myositis and malignancy was described in a review article in 1976; we now know that there are disease characteristics, such as NXP2 or TIF1 gamma antibody positivity, that should lead us to consider the possibility of a malignancy.

Sjögren syndrome predisposes to malignancy. Higher disease activity, recurrent parotid gland swelling, presence of cryoglobulins, and hypocomplementemia at baseline indicate a higher likelihood of developing lymphoma. Systemic sclerosis is also associated with a risk for malignancy, including lung cancer and hematologic malignancies, especially in those who develop disease at an older age and who test positive for anti-RNA polymerase antibody. Patients with rheumatoid arthritis have a higher risk for lymphoma and lung cancer compared with the general population. Patients with lupus are at an increased risk for lymphoma and cervical neoplasia as well.
Paraneoplastic Syndromes
Then there are patients with paraneoplastic syndromes. Sometimes these are well established. For example, no article on paraneoplastic rheumatic syndromes would be complete without a discussion of hypertrophic osteoarthropathy, although it has been about a decade since I last made a diagnosis of a malignancy based on that presentation, perhaps because of the advent of low-dose CT screening of patients with a significant smoking history. RS3PE (remitting seronegative, symmetric synovitis with pitting edema) is another example of a well-established paraneoplastic syndrome, although the majority of patients with this diagnosis do not actually have an associated malignancy. Eosinophilic fasciitis and palmar fasciitis with polyarthritis are other rheumatic conditions commonly thought of as possibly paraneoplastic.
Other times, however, the paraneoplastic nature of a presentation isn't obvious. In general, when a presentation seems unusual — explosive-onset polyarthritis in an older individual, or polymyalgia rheumatica that is not responding to steroids as expected — the clinician has to wonder whether they are dealing with a malignancy masquerading as an arthritic condition.
Malignancies Associated With Medications
Besides our diseases, our medications have also been associated with malignancies. Cyclophosphamide increases the risk for bladder cancer, myelodysplastic syndrome, and myeloproliferative disorders. Both methotrexate and azathioprine have been associated with an increased risk for lymphoma and nonmelanoma skin cancer (more likely in patients who are on azathioprine for post-organ transplant immunosuppression). The ORAL Surveillance study demonstrated that tofacitinib (Xeljanz) at any dose conferred an increased risk for malignancy, compared with anti-tumor necrosis factor (TNF) agents. And while physicians argue over the (unlikely) risk for solid tumors, lymphoma, or melanoma with anti-TNF agents, these drugs do confer increased risk for nonmelanoma skin cancer.
Limitations to Age-Appropriate Cancer Screening
It vexes this rheumatologist, then, that we don't have established guidelines regarding who among our patients should be screened for malignancy and how that screening should be done. In 2017, the British Society for Rheumatology published guidelines for Sjögren syndrome which included a recommendation, with little evidence but with substantial agreement in the Delphi exercise, to encourage patients to report firm and painless glandular swelling (level of evidence IV/D) and to investigate suspicious lesions with imaging (level of evidence III/C). Guidelines that come from specialty societies — internal medicine, dermatology, oncology, gynecology — are meant for the general population and are not tailored to rheumatology patients. Age-appropriate cancer screening, a staple recommendation in our SOAP notes, means mammograms, Pap smears, colonoscopies, and maybe a prostate-specific antigen, at the right age cut-off. But if we limit ourselves to these tests, not only would we miss lymphomas and lung cancer, the most common malignancies in patients with rheumatoid arthritis, we would also be searching for the malignancies that seem reduced in frequency among patients with rheumatoid arthritis (ie, breast and colon).
This makes so-called counseling tricky. You might tell your patient starting on an anti-TNF agent that they need to get an annual skin check (I certainly do), but the US Preventive Services Task Force has found insufficient evidence to recommend for or against screening for skin cancer in asymptomatic patients, and the American Academy of Dermatology recommends yearly screening only if patients have a history of either basal cell or squamous cell cancer.
So, what's a rheumatologist to do?
Cancer Screening in Patients With Myositis
At the American College of Rheumatology Annual Meeting last year, guidelines regarding cancer screening for patients with myositis were presented. The guidelines, developed by the International Myositis Assessment and Clinical Studies Group, recognize that within myositis there are specific disease characteristics that are associated with malignancy. In this schema, patients are put into low-, intermediate-, or high-risk groups depending on disease features. Someone with antisynthetase syndrome, for example, who does not have NXP2 or TIF1 gamma antibody positivity, would not need to undergo imaging beyond chest radiography, whereas a patient with dermatomyositis and one of these two antibodies would get CT imaging in addition to the "basic" evaluation that they recommend. The guidelines also speak to when it may be necessary to proceed with upper and lower GI endoscopy, nasopharyngeal endoscopy, and PET scanning.
Time will tell how these guidelines perform; like other guidelines, they are likely to evolve. But it does seem like a great first step in the right direction, one that will impact healthcare overall and help us to take better care of patients. And in the absence of established guidelines outside of myositis, it remains up to the rheumatologist to determine how best to care for the rest of our patients.
Karmela Kim Chan, MD, is an assistant professor at Weill Cornell Medical College and an attending physician at Hospital for Special Surgery and Memorial Sloan Kettering Cancer Center in New York City. Before moving to New York City, she spent 7 years in private practice in Rhode Island and was a columnist for a monthly rheumatology publication, writing about the challenges of starting life as a full-fledged rheumatologist in a private practice.
Follow Medscape on Facebook, Twitter, Instagram, and YouTube
Credits:
Lead image: Hospital for Special Surgery
Image1: Hospital for Special Surgery
© 2023 WebMD, LLC

Cite this: More Guidance Needed for Cancer Screening in Rheumatology Patients - Medscape - Jan 12, 2023.