CORRECTED December 21, 2022 // An earlier version of this article referenced a 6-month extension for The Home Hospital Program in the spending bill for fiscal year 2023. It is a 2-year extension.
Steve Engelmann, 84, a retired psychologist from Long Island, New York, was hit hard with COVID-19 this past October and ended up in the hospital. But within a few days, he was eager to go home.
"I was placed in the so-called COVID area of the hospital," Engelmann recalled. "The care was fine, but the surroundings were depressing."
That's when his doctor approached him about a program launched at NYU Langone Hospital–Long Island only weeks earlier: The Home Hospital Program. Patients at the institution with conditions such as cellulitis, asthma, pneumonia, or low-risk pulmonary embolism — diseases that would otherwise require admission — are eligible for treatment at home.
Engelmann spent 4 days hooked up to oxygen in his own residence. Twice a day, a visiting nurse would come to his house to monitor his medications, give him infusions, and check his vital signs. Getting hospital-level care at home gave him the emotional strength he needed to fully recover, he said.
"The major benefit of this program — I'll spell it for you — is H-O-M-E," Engelmann said. "Best treatment imaginable. I feel lucky to have been part of it, and I hope programs like these spread, because they're great."
NYU is one of 259 hospitals in 37 states that have launched similar programs since November 2020, when the Centers for Medicare & Medicaid Services (CMS) began the Acute Hospital Care at Home (AHCAH) initiative.
AHCAH has allowed hospitals to treat eligible patients outside facility walls, paying the same cost they would have paid for admitted patients, in an attempt to mitigate strain on capacity during the pandemic.
But CMS was authorized to create the program only because of the federal public health emergency declared in January 2020 by the US Department of Health and Human Services.
The pandemic emergency is set to expire in early 2023. Congress on December 20 included a 2-year extension for the program in its omnibus spending bill for fiscal year 2023. But even if the bill passes, a permanent fix will be required to allow hospitals to continue their programs beyond 2024.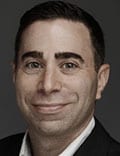 Prior to the pandemic, roughly two dozen programs across the country, including long-standing programs at multiple Veterans Affairs medical centers, allowed patients to receive hospital care in their homes, according to Abraham Brody, PhD, RN, professor of nursing and medicine at NYU Rory Meyers College of Nursing.
"We were expecting to see positive results mainly because we have 30 years of data from both within the United States and abroad that shows Hospital at Home is safe, effective, and oftentimes preferred by patients and their families," Brody said.
Benefits of Hospital-at-Home Programs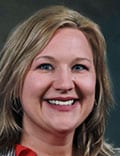 Hospital-at-home program coordinators are seeing positive results firsthand. Jenn Ofelt, RN, interim president and chief clinical officer of UnityPoint at Home, part of UnityPoint Health hospital network in Urbandale, Iowa, said that since its launch, readmissions to the emergency department within 30 days have fallen by more than 20%. Ofelt said that the program has achieved a 99% patient satisfaction score and has substantially reduced the total cost of care per patient.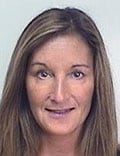 Stacey Lane, RN, director of operations and administration, Home Hospital, Yale New Haven Health, Connecticut, said that although their program is new — launched in the summer of 2022 — the benefits already are apparent.
"We have been able to demonstrate that we can care for our acute patients that meet in-patient status safely and effectively, providing the same level of high-quality care that we provide in the physical hospital," Lane said.
Research has found similar reassuring results. A systematic review published in BMJ Open in 2021 found that hospital-at-home programs cut costs, expanded hospital capacity, and provided favorable clinical outcomes for patients. Another 2021 study, published in JAMA, found that veterans who used hospital-at-home programs spent less time hospitalized, and spent less time in nursing home facilities after hospital discharge.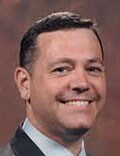 More recently, researchers at Augusta University (AU) Health, in Georgia, presented findings about their at-home programs at the 2022 NAPCRG (North American Primary Care Research Group) annual meeting. Matthew Lyon, MD, service chief for virtual care at AU Health, and his colleagues looked at patients hospitalized with COVID-19 who were subsequently enrolled in an at-home virtual program, with 100 patients remaining in the hospital and 100 receiving care through their hospital-at-home program.
Lyon found similar clinical outcomes, like 30-day readmissions and return visits to the emergency department, among the two groups. However, his team also found that, while at-home patients spent less time within the hospital, their overall length of stay (defined as the period during which they received hospital-level care) was longer than for hospitalized patients: 13 days versus 9.4 days (P < .001).
Perhaps the most striking finding, however, is that, despite the difference in total length of stay, hospital-at-home patients had an overall lower cost of care: $1.8 million versus $2.9 million for patients in the hospital.
"We can demonstrate that this is a paradigm shift and we should be practicing medicine differently," Lyon said. "This could be the way of the future."
In addition, having patients receive care at home meant freeing up beds in the hospital.
"When we were short on beds, it certainly helped to have lower-acuity patients out so you could get the sicker ones in," he said.
The Future of Hospital-at-Home Programs
The American Hospital Association in September urged Congress and the Biden administration to extend the AHCAH program beyond the emergency phase of the pandemic. Unless the government takes action, participating hospitals and healthcare systems will be unable to continue to provide care under the CMS waiver.
Brody also said that CMS could launch a demonstration project to continue the programs and test their success. Groups like the National Academy of Medicine have urged CMS to consider a demonstration project as a way to preserve the hospital-at-home model.
Lyon hopes his research will help spread the word about the benefits of these programs.
"Now that the data's coming out, I think people will see there's a huge value here," he said. "I don't personally think this is ever going to go away, because it's demonstrating such benefits to our society as a whole."
Brody, Ofelt, Lane, and Lyon report no relevant financial relationships.
Wendy Wisner is a health writer and board-certified lactation consultant.
For more news, follow Medscape on Facebook, Twitter, Instagram, YouTube, and LinkedIn.
Credits:
Lead Image: Dragoscondrea/Dreamstime
Image 1: NYU Rory Meyers College of Nursing
Image 2: UnityPoint
Image 3: Yale New Haven Health
Image 4: AU Health
Medscape Medical News © 2022

Cite this: Benefits of Hospital-at-Home Clear, Future Is Less Certain - Medscape - Dec 20, 2022.