Despite links between chronic obstructive pulmonary disease (COPD) and poor mental health, nearly 90% of older Canadians with COPD are free of mental illness, and more than two thirds report complete mental health, according to a new study.
People who were socially isolated and lacked emotional support were at higher risk for poor mental health. In contrast, those who had support from at least one person were more likely to be free of mental illness and to report excellent mental health.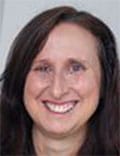 "This high level of mental flourishing is truly phenomenal when you consider that they are coping with COPD," study author Esme Fuller-Thomson, PhD, professor of family and community medicine and director of the Institute for Life Course and Aging at the University of Toronto, told Medscape Medical News.
"COPD is a very nasty disease, making it difficult for individuals to breathe," she said. "Our findings underline the wonderful resiliency of the vast majority of older adults with COPD."
The study was published December 6 in the International Journal of Environmental Research and Public Health.
Who Is Flourishing?
COPD, which consists of a group of progressive lung diseases that includes emphysema and chronic bronchitis, is the third leading cause of death in the United States, the study authors write. In previous studies, COPD has been linked to mental health problems such as anxiety, depression, and substance use disorders. However, little is known about those with COPD who report positive mental health.
The investigators analyzed factors associated with mental health among 703 Canadians aged 50 years and older who had been diagnosed with COPD and who responded to the 2012 Canadian Community Health Survey–Mental Health. Participants who reported complete mental health met three criteria — nearly daily happiness or life satisfaction in the past month, high levels of social and psychological well-being in the past month, and freedom from anxiety disorders and depressive disorders, suicidal thoughts, and substance abuse for the past year.
In general, poor mental health was more prevalent among respondents with COPD. About 86.7% of respondents with COPD had no psychiatric disorders, compared with 95% of the 10,189 survey respondents without COPD. In addition, 66.7% of participants with COPD reported complete mental health, compared with 77% of those without COPD. Respondents with COPD were more likely to be older, have lower household income, have a history of smoking, have debilitating chronic pain, and have a lifetime history of anxiety, depression, or substance use disorders.
Several factors contributed to poorer mental health, including childhood physical and sexual abuse. For each additional adverse childhood experience, the odds of being free of mental health disorders decreased by 31%. Childhood adversities may halt the development of positive coping strategies and emotional regulation, the study authors write. Adverse experiences can also exacerbate maladaptive attachment styles and lead to poor health behaviors, such as smoking and substance abuse.
On the other hand, several factors were significantly associated with better mental health among older adults with COPD. These included being married, having a confidant, being physically active, and not having a lifetime history of generalized anxiety disorder or major depressive disorder. Those who had at least one person in their lives with whom they could discuss important decisions were eight times more likely to be free of mental illness and seven times more likely to report complete mental health. In addition, those who engaged in moderate or vigorous physical activity were four times more likely to be free of mental illness and twice as likely to report great mental health.
"This was a paradigm shift for me. I have spent the past 25 years of my career studying mental illness, including depression, anxiety, and suicidality, among those with debilitating chronic conditions such as COPD," Fuller-Thomson said. "I finally realized that my real interest is in who is thriving emotionally despite COPD and what factors are associated with mental flourishing. Ultimately, that is what patients and caregivers want to know."
Fuller-Thomson and colleagues are conducting additional studies of mental health and "mental flourishing" among older adults who are living with chronic and debilitating pain.
"It is so challenging to remain mentally healthy and happy in the context of daily pain," she said. "We want to know more about who is managing to flourish and what could be done to help more people achieve this high state of well-being."
The authors recommend targeted outreach to older adults with COPD who are most vulnerable to poorer mental health outcomes, particularly those who are socially isolated. In addition, they suggest mental health interventions, such as cognitive-behavioral therapy, which can reduce symptoms of mental illness among patients who have anxiety, depression, and a history of adverse childhood experiences.
Mood Disorder Screening
Commenting on the findings for Medscape, Kim Lavoie, PhD, professor of psychology at the University of Quebec at Montreal, said, "Clinicians have long been aware that patients with COPD have problems with cognition and are susceptible to mood and anxiety disorders. However, some clinicians may attribute these ailments to the effects of aging and the impact of COPD on patients' quality of life."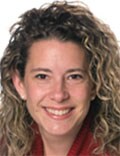 Lavoie, who wasn't involved with this study, has researched the links between COPD and mental health. She and colleagues recommend psychotherapy, pharmacotherapy, and guided exercise programs for patients with COPD.
"Clinicians caring for patients with COPD must become familiar with tools to screen for these associated conditions," she said. "In the future, treatments may become available that will not only modify the course of these neuropsychological disorders but also potentially modify the critical outcomes of COPD."
The study was funded by a Social Sciences and Humanities Research Council Grant. Fuller-Thomson and Lavoie have disclosed no relevant financial relationships.
Int J Environ Res Public Health. Published December 6, 2022. Full text
Carolyn Crist is a health and medical journalist who reports on the latest studies for Medscape, MDedge, and WebMD.
For more news, follow Medscape on Facebook, Twitter, Instagram, and YouTube.
Credits:
Lead image: Moment/Getty Images
Image 1: University of Toronto
Image 2: University of Montreal at Quebec
Medscape Medical News © 2022

Cite this: Most Older Adults With COPD in Canada Report Excellent Mental Health - Medscape - Dec 14, 2022.