A new generation of treatments appears to have caused U.S. melanoma mortality rates to plunge between 2013 and 2017 for the first time in 4 decades, a new study finds, although the dip appeared to stabilize over the next 2 years.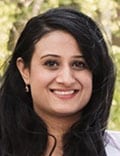 "This data is very encouraging and represents the real-world effectiveness of these newer therapies, which include immunotherapies and targeted therapies," hematologist/oncologist Navkirat Kahlon, MD, MPH, of Seacoast Cancer Center and Massachusetts General Brigham Wentworth-Douglass Hospital, Dover, N.H., one of the study authors, said in an interview. In clinical trials, these new treatments "have been very effective ... so the timing as well as magnitude of drop seen in melanoma-specific population mortality was not at all surprising. But it's still very exciting."
The report, published in JAMA Network Open, tracked mortality rates for the deadliest form of skin cancer from 1975 to 2019. The researchers launched the study to better understand outcomes in cutaneous melanoma following the rise of new therapies that now provide options in addition to chemotherapy. "With the use of novel therapies, the survival of these patients has increased from a few weeks or months to many years in clinical trials," Kahlon said. "Given the magnitude of benefit compared to traditional chemotherapy in clinical trials, we decided to see if the real-world U.S. population is deriving the same benefit."
New drugs introduced in recent years include immunotherapy agents such as ipilimumab and targeted therapies such as vemurafenib.
The researchers analyzed age-adjusted melanoma outcome data from the Surveillance, Epidemiology, and End Results (SEER) database. In 1975, the long-term melanoma mortality rate for melanoma was 2.07 per 100,000 people (95% confidence interval [CI], 2.00-2.13). It rose to 2.65 (95% CI, 2.58-2.65) in 1988 and 2.67 (95% CI, 2.61-2.72) in 2013, then fell to 2.09 (95% CI, 2.05-2.14) in 2017 and 2.01 (95% CI, 1.97-2.06) in 2019.
Per the analysis, the rate grew at an annual percentage change (APC) of 1.65% (95% CI, 1.30%-2.00%, P < .001) from 1975 to 1988 and remained stable from 1988 to 2013 (P = .85). Then it fell by an APC of 6.28% (95% CI, –8.52% to –3.97%, P < .001) from 2013 to 2017. There was no statistically significant difference between 2017 and 2019, although "the trend was downward," the authors noted.
"Our study didn't study the parameters that can answer the question about how many more years of life patients are getting or how many lives aren't lost," Kahlon said in the interview. "But looking at other studies and clinical trial data, the prognosis of these patients with a historical median overall survival of a few weeks to months has improved to many months to years."
But why do melanoma mortality rates remain roughly about the same as they were in 1975? "The incidence of melanoma has continued to rise," she said. "Also, over time, we have become better at collecting more accurate information, so the [rate] in 1975 could potentially be an underestimated rate."

In an interview, dermatologist Adewole "Ade" Adamson, MD, MPP, of the University of Texas at Austin, noted that a 2020 study examined melanoma death rates in Whites – who are most affected by melanoma – and found similar trends from 2013 to 2016. "Nothing about these [new] findings surprises me as they have been shown before. However, these confirmatory findings are reassuring because they show the powerful effect of novel treatments at a population level."
Which treatments are making the biggest difference? "It is difficult to say, but it's likely immunotherapy because some patients on these medications have durable responses for many years," Adamson said. "Studies are ongoing to figure out just how much more life some patients may expect after treatment."
He added that "while this study did not evaluate mortality trends by race or ethnicity, it is important to note that the sharp decline in melanoma mortality rates is exclusively among non-Hispanic White Americans."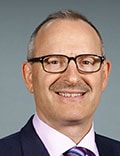 Dermatologist David Polsky, MD, PhD, professor of dermatologic oncology at New York (N.Y.) University, said in an interview that the findings reflect extraordinary progress in melanoma treatment. "Historically, only 10% of metastatic melanoma patients would live 5 years. And now 30% to 50% of metastatic patients are living 5 years. That's amazing to me," said Polsky, who coauthored the 2020 report cited by Adamson.
A few years ago, Polsky added, he talked to an oncologist about how life at her clinic had changed as a result of new melanoma treatments. "She said, 'My clinic has gotten really crowded. It used to be that patients died in a span of about a year and a half, and I would turn over my patient population. Now all those patients are still alive, and I'm getting new patients.'"
The study was funded by the University of Toledo College of Medicine and Life Sciences. One author reported receiving honoraria from Boston Healthcare Associates and research funding from Bayer, ImmunoVaccine, and the Ludwig Institute for Cancer Research. Polsky disclosed relationships with Merck (advisory board) and Novartis and Bristol Myers Squibb (consulting). Adamson disclosed he is web editor and associate editor at JAMA Dermatology.
This story originally appeared on MDedge.com, part of the Medscape Professional Network.
Credits:
Lead image: Dreamstime
Image 1: Dr. Adewole Adamson
Image 2: NYU Langone Health
Image 3: Dr. Navkirat Kahlon
Cite this: Melanoma Mortality Rates Fell in 2010s as New Therapies Took Hold - Medscape - Dec 13, 2022.