Kim Bullock, MD, said she often hears directly from adults with intellectual and developmental disabilities (IDDs) about their difficulties with obtaining preventive care.
Physicians may neglect to order a recommended screening test for colon cancer or counsel a patient about sexually transmitted infections, Bullock, a family physician at the Georgetown University Center for Excellence for Developmental Disabilities in Washington, DC, told Medscape Medical News .
In listening sessions, Bullock said, IDD patients "share in their own words the need for having some guidelines for physicians that hold them accountable."
Although researchers have long documented health disparities among people with IDDs, physicians in the United States still lack nuanced guidance to meet the complex needs of these patients, Bullock said.
Patients with IDDs are more likely than others to be sedentary or obese and develop chronic conditions such as asthma, chronic obstructive pulmonary disease, hypertension, cardiovascular disease, osteoporosis, and dementia. Certain syndromes are linked to particular risks.
Studies have documented lower rates of screening for conditions such as cervical, breast, and colorectal cancers.
"When should we be starting screening in all of the different areas? Vision screening, hearing screening, skin exams, cardiovascular risk factor assessment; breast, colorectal, lung screening for cancer — all of those things are, I think, in need of development," Bullock said.
The US Preventive Services Task Force issues recommendations for the general population, and primary care guidelines exist for certain forms of disability, such as Down syndrome. However, the US has no comprehensive document on preventive services for IDD patients.
Using Canadian Guidelines
The situation is different in Canada, where primary care guidelines for adults with IDDs were first published in 2006.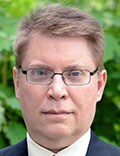 The Canadian document was updated in 2011 and 2018 and is well-regarded by US specialists in developmental disability medicine, who use it liberally in both clinical care and medical education, Carl Tyler, MD, president of the American Academy of Developmental Medicine and Dentistry (AADMD), an interdisciplinary group for clinicians, told Medscape.
But its recommendations have largely failed to influence medical practice south of the border. "The average family physician or general internist who has a small number of adults with developmental disabilities in their clinical panel may very well not know" about the guidance, Tyler said.
Homegrown guidelines might carry more authority, Bullock said.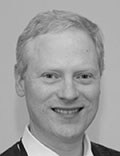 William Sullivan, MD, PhD, a family physician and bioethicist in Ontario, Canada, who spearheaded the creation of the Canadian guidelines, said a set of US guidelines could reflect local practice patterns, health system structures, and inequities and address barriers to implementation "through specific, context-informed tools."
He added that guidelines promulgated by US physicians might hold more sway with their colleagues. "Peer-to-peer advice tends to be most convincing for physicians," Sullivan said.
A Need for Wider Dissemination
Sullivan and his fellow drafters drew on a body of international research and overcame a dearth of randomized clinical trials by seeking alternative forms of evidence, such as expert opinions and perspectives from patients and caregivers.
In addition to tailored recommendations for preventive care, the guidelines offer advice on helping patients make their own medical decisions and getting at the root cause of behaviors such as aggression, outbursts of anger, and self-harm.
The document was the basis of a toolkit for US clinicians created by the Vanderbilt Kennedy Center in Nashville.
Tyler, who credited the Canadian team with "a heroic effort," said he is not aware of anyone currently working to develop separate US guidelines, "I think in part because their work is so good."
Every step of the process could take a really long time in comparison to the typical person who just walks into the office.
Creating a new document would entail significant effort and cost, Tyler added, and "any conclusions the United States group would make would probably be very similar."
Tyler, who leads the Developmental Disabilities Practice-Based Research Network, which is affiliated with Cleveland Clinic and Case Western Reserve University, said US medical organizations might make more of an impact by prioritizing strategies to help US physicians implement the Canadian recommendations.
For example, he suggested integrating local disabilities advocacy organizations into healthcare — an approach that he and a fellow researcher piloted with an electronic consultation program for Down syndrome — and adding a billing code for Medicare and Medicaid to pay physicians for spending extra time with IDD patients.
Lack of Implementation Resources
Marc Emmerich, MD, a primary care physician in Boston who works for the Commonwealth Care Alliance, a nonprofit group that provides care to people with disabilities, also commended the Canadian guidelines but said US physicians lack resources to carry them out.
For example, he said, the guidelines call for the use of interprofessional teams of caregivers, which he said are "pretty rare these days."
Even reading the guidelines takes time that most physicians don't have, Emmerich added. His own job allows him to spend about an hour with a patient, he said, compared to 18 minutes for the average US primary care visit. He needs that time, in part because his patients have numerous medical issues.
He also may have to gather information from caregivers, calm a patient who panics over a blood pressure cuff, or figure out what a person with a speech disorder is trying to say.
"Every step of the process could take a really long time in comparison to the typical person who just walks into the office," he said.
The field has made some headway, particularly in medical education, where training opportunities with IDD patients have been expanding. During a historic fireside chat at the AADMD's annual meeting in June, the presidents of the American Medical Association and the American Dental Association jointly committed to clinical competency training for students and other efforts to improve care for IDD patients.
Soon another expert will join the US effort.
Sullivan is stepping down from his longtime post at St. Michael's Hospital in Toronto and moving to Washington, DC, where he will become the Joseph P. Kennedy Sr. chair in bioethics at Georgetown's Kennedy Institute of Ethics. Bullock was on the search committee.
When he takes the job in January, Sullivan said he plans to continue working with people with intellectual disabilities and assist researchers with grant proposals. One of those proposals could be developing primary care guidelines, he said.
Bullock, Tyler, Sullivan, and Emmerich reported no relevant financial relationships.
Mary Chris Jaklevic is a healthcare journalist in the Midwest.
For more news, follow Medscape on Facebook, Twitter, Instagram, YouTube, and LinkedIn
Credits:
Lead Image: Westend61/Getty Images
Image 1: Cleveland Clinic
Image 2: Surrey Place
Medscape Medical News © 2022 WebMD, LLC

Send news tips to news@medscape.net.
Cite this: Preventive Care Lacking for Disabled Patients - Medscape - Dec 12, 2022.