Patients with Class I obesity can be treated effectively with bariatric surgery, which reduces BMI and comorbidities over 5 years, according to a single-center study.
In a retrospective analysis of patients who underwent bariatric surgery for Class I obesity, 35 patients achieved a mean BMI of 25.6 and excess weight loss of close to 90%. About half of the patients also achieved remission of comorbidities, including hypertension.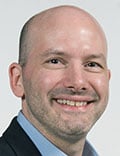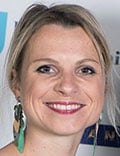 "We know that bariatric surgery is the most effective tool for reducing weight and comorbidities in individuals with severe obesity, so logically one might assume that this is the same in individuals with Class I obesity," study authors Simon L. Bacon, PhD, CIHR SPOR chair in innovative, patient-oriented, behavioral clinical trials at Concordia University in Montreal, and Anne-Sophie Studer, MD, attending surgeon at Hospital du Sacré-Coeur in Montreal told Medscape Medical News. "The one slightly surprising finding was that this effect was quite persistent over 5 years, which is something we don't always see in severe obesity."
The study was published online November 16 in the Canadian Journal of Surgery.
"Mentalities Should Change"
Since the 2022 guidelines from the American Society for Metabolic and Bariatric Surgery and the International Federation for the Surgery of Obesity and Metabolic Disorders now support bariatric surgery in Class I obesity, said Bacon and Studer, "mentalities should change. Our team considers early metabolic surgery for Class I obesity and associated diseases, and in the absence of related comorbidities, we evaluate the lifestyle changes each patient has tried and for how long, before putting them on the surgical list."
The team's single-center, retrospective study enrolled 37 patients (mean age, 44.5 years). About 95% of patients were women, and the population's mean preoperative BMI was 33.1. Thirty-two (86%) participants underwent laparoscopic sleeve gastrectomy (LSG), and five (14%) underwent laparoscopic Roux-en-Y gastric bypass (LRYGB) between 2012 and 2019.
Six patients (16%) had previously undergone laparoscopic adjustable gastric banding, which is no longer performed. Indications for band removal included dysphagia, slippage, and patient preference. Two patients underwent a single-stage procedure, and four a two-stage procedure to create a sleeve for persisting Class I obesity.
Eleven patients had diabetes. Of this group, seven underwent LSG and four LRYGB.
Thirty-five patients were followed for 5 years postoperatively. The lowest BMI, 19.7, was achieved by a 63-year-old patient at 1 year after LRYGB. No other patient achieved a BMI of less than 20.
The mean BMI at 3 years and 5 years was 26.1 and 25.6, respectively. Corresponding values for mean excess weight loss were 86.6% and 89.4%, respectively. For mean total weight loss, the values were 21.2% and 22.4%, respectively. No significant variations were seen in any of these parameters over time.
Hypertension remission (which was defined as blood pressure less than 120/80 mm Hg without antihypertensive medication) was achieved by five of 12 patients (42%), and dyslipidemia remission (defined as normal lipid profile without medication) by seven of 11 (64%).
At 5 years, the mean glycosylated hemoglobin concentration was 6.3% without medication, indicating partial remission of diabetes.
Four patients in the LSG group developed de novo reflux. One required conversion to LRYGB. One patient with sleeve stenosis required endoscopic dilatation. No deaths occurred in either group.
The investigators are conducting several ongoing studies that they hope will "replicate and extend this work," they said. These investigations include a cohort study with a 10-year follow-up and studies looking at adjunctive behavior change interventions for bariatric surgery and how changes in diet and the gut microbiota might affect postsurgical outcomes.
Don't Wait
Ivanesa Pardo, MD, chief of minimally invasive and bariatric surgery at MedStar Washington Hospital Center in Washington, DC, commented on the study for Medscape. "Obesity is a chronic disease with a negative impact on overall health, quality of life, and longevity. These effects start at a lower BMI than previously thought." Pardo did not participate in the study.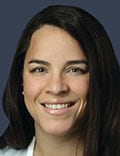 "We now know that Class I obesity has adverse consequences on health that can be avoided and corrected," she said. "We do not need to wait until the patient's health has worsened or their BMI has increased to more dangerous levels. If we act early — both in BMI and, in my opinion, age as well — we can have a profound impact on the health of many."
The study was conducted without outside funding. Bacon, Studer, and Pardo have disclosed no relevant financial relationships.
Can J Surg. 2022;65(6):E763-E769. Full text
Follow Marilynn Larkin on Twitter: @MarilynnL. For more news, follow Medscape on Facebook, Twitter, Instagram, and YouTube.
Credits:
Lead Image: E+/Getty Images
Image 1: Montreal Behavioural Medicine Centre, CIUSSS-NIM
Image 2: Hôpital du Sacré-Coeur de Montréal
Image 3: MedStar Washington Hospital Center
Medscape Medical News © 2022

Send news tips to news@medscape.net.
Cite this: Marilynn Larkin. Bariatric Surgery Effective for Class l Obesity Over Long Term - Medscape - Dec 12, 2022.