Editor's note: Find the latest COVID-19 news and guidance in Medscape's Coronavirus Resource Center.
For people who experienced an allergic reaction to their first mRNA COVID-19 vaccine, skin testing (ST) poorly predicts their reactions to future doses, a systematic review and meta-analysis suggests.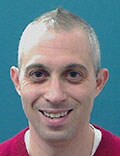 "Our results demonstrate that ST to the vaccine or vaccine excipient has very limited utility in determining outcomes of persons being re-vaccinated to a 2nd dose after having experienced an immediate reaction of any severity to their 1st dose," lead author Matthew Greenhawt, MD, MBA, director of the Food Challenge and Research Unit at Children's Hospital Colorado in Aurora, and colleagues write in Allergy. Patients may be advised to be skin tested for allergies to the vaccine and the vaccine excipients polyethylene glycol and polysorbate.
Greenhawt and colleagues searched standard and coronavirus-specific databases through October 4, 2021, for studies that addressed immediate (within 4 hours), severe allergic reactions after a second dose of either the Pfizer-BioNTech BNT162b2 or Moderna mRNA-1273 COVID-19 vaccine.
They excluded studies of delayed reactions, those that involved mRNA COVID-19 revaccination but did not consider vaccinees who'd had prior allergic reactions, and studies in which skin testing was not performed.
The 20 studies of mRNA COVID-19 first-dose vaccine reactions that met inclusion criteria involved 317 people who underwent 578 skin tests to one or more of the vaccines or vaccine excipients and who were revaccinated with the same vaccine.
The researchers conducted a meta-analysis of the sensitivity and specificity of skin testing to polyethylene glycol, polysorbate, or either vaccine in predicting immediate second-dose reactions. They used Bayesian methods to meta-analyze diagnostic testing accuracy, the GRADE (Grading of Recommendations, Assessment, Development and Evaluations) approach to evaluate certainty of evidence, and QUADAS-2 (Quality Assessment of Diagnostic Accuracy Studies-2) to assess risk of bias.
High Sensitivity but Low Specificity
The authors found the following:
Test sensitivity for either mRNA vaccine was 0.2 (95% credible interval [CrI], 0.01 – 0.52), and specificity was 0.97 (95% CrI, 0.9 – 1).

Polyethylene glycol test sensitivity was 0.02 (95% CrI, 0.00 – 0.07), and specificity was 0.99 (95% CrI, 0.96 – 1).

Polysorbate test sensitivity was 0.03 (95% CrI, 0.00 – 0.0.11), and specificity was 0.97 (95% CrI, 0.91 – 1).

Overall, for any testing reagent in predicting immediate allergic reaction of any severity, sensitivity was 0.03 (95% CrI, 0.01 – 0.08) and specificity was 0.98 (95% CrI, 0.95 - 1.00). Certainty of evidence was moderate.
Shared Decision-Making May Be Appropriate for Some Patients
While skin testing appears to identify only around 3% of people with immediate revaccination reactions to vaccines or excipients, "the high specificity does not indicate that these tests accurately identify persons who are not allergic to the vaccine," the authors caution. "The testing performs quite poorly in identifying vaccine-allergic persons from a pool of subjects with a 100% pre-test probability to have had immediate reactions to their 1st dose triggered by the vaccine or excipient.
"Under a shared decision-making paradigm, some patients and clinicians may still ultimately decide ST is necessary to be comfortable to procede with being re-vaccinated," they advise.
The Results Are Important, Experts Say
Brian T. Grimberg, PhD, associate professor of pathology, international health, infectious diseases, and immunology at Case Western Reserve University in Cleveland, Ohio, told Medscpe Medical News that polyethylene glycol and polysorbate are found in many products worldwide and that they trigger allergic reactions in some people.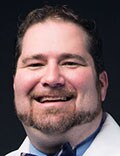 Grimberg, who was not involved in the study, called it "an important paper that helps reassure the public that allergies to the ingredients found in the COVID-19 mRNA vaccines are rare."
The findings provide an important first step in understanding the potential shortcomings of the skin test, he said. "With additional information from the recent past and future years, I believe the results will become even clearer and more compelling."
Many Vaccinees Who React Tolerate Repeat Vaccination
Patricia Lynne Lugar, MD, associate professor of medicine in the Division of Pulmonology, Allergy, and Critical Care Medicine at Duke University School of Medicine in Durham, North Carolina, told Medscape that after COVID-19 vaccines became available, identifying what caused allergic reactions was a concern, and excipients became prime suspects.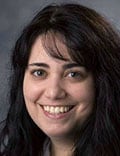 "Many people tolerate a repeat vaccination after experiencing a previous immediate reaction," said Lugar, who also was not involved in the study. "Although many people are exposed to polyethylene glycol and polysorbate, allergies to them are rare, and the amounts of these ingredients in the vaccines are quite small.
"Skin testing to determine the basis of allergic reactions and further tolerability to BNT162b2 or mRNA-1273 vaccine, polyethylene glycol, or polysorbate found in adenoviral vector vaccines is not reliable," she explained, "nor is skin prick testing predictive of tolerance to repeat vaccination with these vaccines in patients who have had immediate allergic reactions to prior administration."
Possible IgE Mediation?
But skin prick testing does reliably detect potentially life-threatening IgE-mediated allergic reactions, Lugar said. "This raises the question of whether immediate reactions consistent with an allergy to COVID-19 vaccines are indeed IgE mediated as the predominant mechanism," she noted.
"Understanding the mechanism of immediate reaction to COVID-19 vaccines is extremely important to help drive future vaccine design and to increase access to full vaccination in individuals who have previously experienced an immediate reaction," Lugar added.
"While as a meta-analysis, the study is limited by the quality of the primary studies, it was careful to eliminate bias and confounders through study selection," she said.

Monica T. Kraft, MD, clinical assistant professor of allergy and immunology at the Ohio State Wexner Medical Center in Columbus, Ohio, told Medscape Medical News that the results are not surprising, although the meta-analysis of all the available data provides stronger evidence than was previously available.
"Individual studies and case reports had small numbers, so it was difficult to make an informed decision based on those results," said Kraft, who also was not involved in the study.
The Findings Support Clinicians' Experiences
The study confirms what many allergists have found in clinical practice, that skin testing does not seem to be useful for characterizing COVID-19 vaccine reactions, she said.
"When a test has very low sensitivity, it is not likely to be useful," she added. "Most people with reactions to the first dose will not show positive skin test results to either the vaccine or its excipients."
Can a Reliable Test Be Devised?
"The results make the case that we currently have no useful test to predict who has a life-threatening allergy to the mRNA vaccines," Otto O. Yang, MD, ScD, professor of medicine and associate chief of the Division of Infectious Diseases at the UCLA David Geffen School of Medicine in Los Angeles, California, said.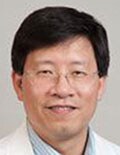 "Skin testing for mRNA vaccines is not routine, so the results do not immediately affect patient care," added Yang, who also was not involved in the study.
"Hypersensitivity allergic reactions are very rare," he said. "The rate of allergic hypersensitivity reactions to COVID-19 mRNA vaccines is less than 5 per million shots, and few if any deaths have occurred in the United States due to anaphylaxis from vaccination."
Strengths of the study include the fact that results were generally consistent across studies, he said. Weaknesses include the fact that there were few patients, possible bias in the types of patients who were studied, and there were variations in skin testing procedures.
"A key question is whether a better test can be devised, which would be rather difficult," he pointed out. "Despite all the allergies people can have to various drugs, only one skin test — the penicillin skin test — has been worked out in detail to have valid results."
The study was not funded. Greenhawt has various relationships with industry, which are listed in the original article. Grimberg, Lugar, Kraft, and Yang report no relevant financial relationships.
Allergy. Published online November 2, 2022. Full text
For more news, follow Medscape on Facebook, Twitter, Instagram, and YouTube.
Credits:
Lead image: Moment/Getty Images
Image 1: Children's Hospital Colorado
Image 2: Angelo Merendino
Image 3: Duke Health
Image 4: The Ohio State Wexner Medical Center
Image 5: UCLA Health
Medscape Medical News © 2022

Cite this: Skin Tests Are Not Good Predictors of Allergic Reactions to Repeat mRNA COVID-19 Vaccines - Medscape - Dec 12, 2022.