Editor's note: Find the latest COVID-19 news and guidance in Medscape's Coronavirus Resource Center.
It was the last monoclonal antibody treatment standing. But less than 10 months after the US Food and Drug Administration (FDA) gave bebtelovimab its emergency use authorization (EUA) to fight COVID-19, it earlier this month de-authorized it, just as it had for other monoclonal antibody treatments, and for the same reason: The treatments were outwitted by the viral mutations.
Bebtelovimab couldn't neutralize the Omicron subvariants BQ.1 and BQ.1.1, the cause of nearly 60% of COVID cases nationally as of November 30.
Next on the chopping block, some predict, will be Evusheld, the combination of tixagevimab and cilgavimab given as a preventive monoclonal antibody to people who are immunocompromised and at high risk of contracting COVID and to those who can't take the vaccine. In October, the FDA warned that Evusheld was not neutralizing circulating COVID variants.
As the options for treating and preventing COVID decline, will companies rally quickly to develop new ones, or cut their losses in developing treatments that may only work for a few months, given the speed of viral mutations?
But although monoclonal antibody treatments are off the table, at least for now, antiviral drugs — including Paxlovid — are still very much available, and some say underused.
Others suggest it's time to resurrect interest in convalescent plasma, a treatment used early in the pandemic before drugs or vaccines were here and still authorized for use in those who are immunosuppressed or receiving immunosuppressive treatment.
And on the prevention front, staying up to date with booster vaccines, masking, and taking other precautions should be stressed more, others say, regardless of the number of treatment options, and especially now, as cases rise and people gather for the winter holidays.
"A Major Setback"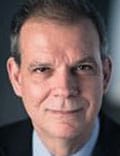 The bebtelovimab de-authorization was "a major setback," but an understandable one, said Arturo Casadevall, MD, PhD, professor and chair of molecular microbiology and immunology at the Johns Hopkins Bloomberg School of Public Health in Baltimore. "Monoclonal antibodies are great drugs. We are in an unfortunate situation in that they are vulnerable to changes in the virus" and can't offer long-lasting protection.
Supplies of bebtelovimab will be retained, according to the FDA, in case variants susceptible to it return.
"What happened to bebtelovimab is no surprise," agreed Amesh Adalja, MD, senior scholar at Johns Hopkins Center for Health Security. "This is what is going to happen when you are targeting a virus that mutates a lot."
Monoclonal antibodies work by binding to the spike protein on the virus surface to prevent it from entering cells.
However, Adalja doesn't view the disappearance of monoclonal antibody treatments as a major setback. Monoclonal antibodies were not the primary way COVID was treated, he said.
While he does believe it's important that more monoclonal antibody treatments be developed, "I think it's important to remember we still have Paxlovid while everyone is lamenting the loss of bebtelovimab.''
Antivirals: What's Here, What's Coming
Compared to monoclonal antibodies, "Paxlovid remains a much easier drug to give," Adalja told Medscape Medical News, since it is taken orally, not intravenously.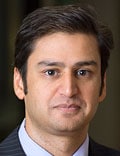 And it's effective. In a recent study, researchers found that adults diagnosed with COVID given Paxlovid within 5 days of diagnosis had a 51% lower hospitalization rate within the next 30 days then those not given it. Another study shows it could also reduce a person's risk of developing long COVID by 26%.
Paxlovid is underused, Adalja said, partly because the rebound potential got more press than the effectiveness. When a celebrity got rebound from Paxlovid, he said, that would make the news, overshadowing the research on its effectiveness.
Besides Paxlovid, the antivirals remdesivir (Veklury), given intravenously for 3 days, and molnupiravir (Lagevrio), taken orally, are also still available. Antivirals work by targeting specific parts of the virus to prevent it from multiplying.
In the lab, remdesivir, molnupiravir, and another antiviral, nirmatrelvir, all appear to be effective against both BQ.1.1 (a BA.5 subvariant) and XBB (a BA.2 subvariant), both rapidly rising in the US, according to a report last week in the New England Journal of Medicine.
The researchers also tested several monoclonal antibodies and found they did not neutralize either of the subvariants, BQ.1.1 and XBB.
A new oral antiviral, Xocova (ensitrelvir fumaric acid), from Japanese manufacturer Shionogi, got emergency approval in Japan on November 22. It's taken once a day for 5 days. The goal is to expand access to it globally, according to the company.
Pardes Biosciences launched a phase 2 trial in September for its oral antiviral drug (PBI-0451), under study as a treatment and preventive for COVID. It expects data by the first quarter of 2023.
Pfizer, which makes Paxlovid, has partnered with Clear Creek Bio to develop another oral antiviral COVID drug.
Other Approaches
A receptor protein known as ACE2 (angiotensin-converting enzyme 2) is the main "doorway" that SARS-CoV-2 uses to enter and infect cells.
Dana-Farber Cancer Institute scientists are developing a "decoy" drug that works by mimicking the ACE2 receptor on the surface of cells; when the virus tries to bind to it, the spike protein is destroyed. Human trials have not yet started.
Other researchers are investigating whether an already-approved drug used to treat a liver disease, Actigall (UDCA/ursodeoxycholic acid), could protect against COVID infection by reducing ACE2.
So far, the researchers have found in early research that people taking UDCA for liver conditions were less likely than those not taking the drug to have severe COVID. They also found that UDCA reduced SARS-CoV-2 infection in human lungs maintained outside the body.
Monoclonal Antibody Treatments?
After the FDA decision to withdraw the bebtelovimab EUA, which Eli Lilly said it agreed with, the company issued a statement, promising it wasn't giving up on monoclonal antibody treatments.
"Lilly will continue to search and evaluate monoclonal antibodies to identify potential candidates for clinical development against new variants," it read in part.
AstraZeneca, which makes Evusheld, is also continuing to work on monoclonal antibody development. According to a spokesperson, "We are also developing a new long-acting antibody combination — AZD5156 — which has been shown in the lab to neutralize emerging new variants and all known variants to date. We are working to accelerate the development of AZD5156 to make it available at the end of 2023."
The AstraZeneca spokesperson said he could share no more information about what the combination would include.
A Convalescent Plasma Comeback?
Although Paxlovid can help, there are many contraindications to it, such as drug-drug interactions, Casadevall told Medscape Medical News. And now that the monoclonal antibody treatments have been paused, convalescent plasma "is the only antibody-based therapy that is reliably available. Convalescent plasma includes thousands of different antibodies."
With his colleagues, Casadevall evaluated plasma samples from 740 patients. Some had received booster vaccines and been infected with Omicron, other had received boosters and not been infected, and still others had not been vaccinated and became infected.
In a report (not yet peer-reviewed), they found the plasma from those who had been infected or boosted within the past 6 months neutralized the new Omicron variants BQ.1.1, XBB.1 and BF.7.
A Push for Boosters, Masks
To get through the coming months, taking precautions like masking and distancing and staying up to date on booster vaccinations, especially for older adults, can make a difference, other experts say.
In a Twitter thread in early December, Peter Hotez, MD, PhD, professor of pediatrics and molecular virology and microbiology at Baylor College of Medicine, Houston, Texas, urged people to take COVID seriously as holiday parties and gatherings occur.
"The single most impactful thing you can do is get your bivalent booster," he tweeted, as well as give your kids the booster, citing preliminary research that the bivalent mRNA booster broadens immunity again the Omicron subvariants.
https://twitter.com/PeterHotez/status/1577631011772538882
For seniors, he said, ''if you get breakthrough COVID, really important to get Paxlovid." Masks will help not only for COVID but also influenza, respiratory syncytial virus (RSV), and other conditions.
Mitigation measures have largely been abandoned, according to Eric Topol, MD, director of the Scripps Research Translational Institute, La Jolla, California, and editor-in-chief of Medscape. In an op-ed in the Los Angeles Times, and on his Twitter feeds, he reminds people about masking and urges people to get the bivalent booster.
https://twitter.com/erictopol/status/1599472947861028864?s=51&t=Sl7LWRlg-tUT3my3lMNEWw
According to the Centers for Disease Control and Prevention, as of December 8, only 13.5% of people age 5 and older have gotten an updated booster, despite research that shows an increase in antibodies to BQ.1.1. Recent research has found that the bivalent booster increases antibodies to BQ.1.1 by up to 10-fold, Topol said.
Adalja is on advisory boards for Shionogi, GSK, and Pardes. Casadevall reports no relevant financial relationships.
For more news, follow Medscape on Facebook, Twitter, Instagram, YouTube, and LinkedIn
Credits:
Lead Image: Medscape Illustration: Dreamstime/Getty Images
Image 1: John Hopkins Bloomberg School of Public Health
Image 2: Johns Hopkins Center for Health Security
Medscape Medical News © 2022 WebMD, LLC

Send news tips to news@medscape.net.
Cite this: As COVID Treatments Dwindle, Are New Ones Waiting in the Wings? - Medscape - Dec 12, 2022.