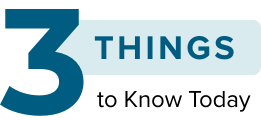 As Old COVID Drugs Fail, New Ones Unclear

Old COVID-19 treatments are losing effectiveness, but it's unclear whether pharma companies will develop new ones because of their cost and short lifespans. Monoclonal antibody treatments have lost potency as the coronavirus has mutated. Antiviral drugs, including Paxlovid, remain available but are underused. Convalescent plasma, a treatment used early in the pandemic, is still authorized for use in immunosuppressed patients or those receiving immunosuppressive treatment.
Deauthorizations: The US Food and Drug Administration (FDA) gave emergency use authorization to bebtelovimab to fight COVID-19 but deauthorized it after less than a year. It did the same for other monoclonal antibody treatments because rapidly developing omicron subvariants rendered them obsolete.
FDA warning: The FDA warned that Evusheld, a combination of tixagevimab and cilgavimab, similarly failed to neutralize variants. It was given as a preventive monoclonal antibody to people who are immunocompromised and at high risk for COVID-19 and to those who can't take a vaccine.




Problems With Canada's Prison Needle Exchange

Canada's Prison Needle Exchange Program, a syringe distribution program in federal correctional institutions, faces major limitations and low participation rates. Formerly incarcerated people told researchers that they were unable to access the program or were deterred from applying for it, according to a report, Points of Perspective, published by the HIV Legal Network and Toronto Metropolitan University.
Instead, the former prisoners said that they used homemade injection equipment or reused needles or shared equipment with a group of people. The program was intended to address high rates of HIV and hepatitis C in prisons.
Other barriers: The formerly incarcerated individuals talked about barriers such as confidentiality, privacy, surveillance, stigma, elimination of privileges, and lack of knowledge or misunderstanding about how the program works.
Fewer prisons take part: The Prison Needle Exchange Program was to be implemented in 11 prisons by 2019 but had enrolled only nine so far. Only 42 participants enrolled at four of the nine participating institutions from 2018 through 2020.




New CMS Rule to Speed Up OKs

The Centers for Medicare and Medicaid Services (CMS) announced a proposed rule to alleviate lengthy prior authorization requests and to address rules about the electronic exchange of healthcare data. The rule would require most insurers to send prior authorization decisions within 72 hours for urgent requests and 7 days for all others. The CMS will entertain proposals for alternative timelines. The rule would also require insurers to post certain prior authorization metrics online each year. The proposed rules would apply to most Medicare and Medicaid patients.
Effective date: If finalized, the new policy would take effect January 1, 2026, with the initial set of metrics to be reported by March 31, 2026.
Other changes: The rule would require clinicians to report their prior authorizations for medical items and services, excluding drugs, in connection with the Merit-Based Incentive Payment System program.
For more news, follow Medscape on Facebook, Twitter, Instagram, and YouTube
© 2022 WebMD, LLC

Send comments and news tips to news@medscape.net.
Cite this: As Old COVID Drugs Fail, New Ones Unclear; Problems With Canada's Prison Needle Exchange; and New CMS Rule to Speed Up OKs - Medscape - Dec 13, 2022.