These should be the best of times for geriatric medicine.
The baby boom has become a senior surge, bringing in a rapidly growing pool of aging patients for geriatricians to treat. According to the US Census Bureau, more than 56 million adults aged 65 and older live in the United States. They account for about 17% of the nation's population. That number is expected to hit 73 million by 2030 and 86 million by 2050.
The American Geriatrics Society (AGS) estimates that 30% of older people require the attention of geriatricians. These clinicians excel in managing complex cases ― patients with multiple comorbidities, such as coronary artery disease, dementia, and osteoporosis, who are taking a half dozen, and often more, medications.
But instead of thriving, geriatrics as a medical specialty appears to be hobbling. In the 2010s, geriatricians called for "25,000 [such specialists] by 2025." As of 2021, 7123 certified geriatricians were practicing in the United States, according to the American Board of Medical Specialties (ABMS).
The Health Resources and Services Administration (HRSA), a federal agency that addresses medical workforce shortages, estimates that there will be 6230 geriatricians by 2025, or approximately 1 for every 3000 older adults requiring geriatric care. HRSA projects a shortage of 27,000 geriatricians by 2025.
The specialty has faced an uphill battle to attract fellows. This year, only 43% of the nation's 177 geriatrics fellowship slots were filled, according to last month's National Resident Match Program report. Family medicine–based geriatrics achieved only a 32% fill rate, while internal medicine–based programs saw a rate of 45%.

"Our numbers are shrinking so we need another approach to make sure older adults get the care they need and deserve," said G. Michael Harper, MD, president of the 6000-member AGS.
But Harper, who practices at the University of California, San Francisco, and the San Francisco VA Medical Center, added a positive note: "We may be struggling to increase the number of board-certified geriatricians, but the field itself has made a lot of progress in terms of improving clinical care through advancements in science and in the ways we deliver care."
Harper cited the Hospital Elder Life Program (HELP), a hospital model developed at the Harvard-affiliated Marcus Institute for Aging Research, which uses an interprofessional team and trained volunteers to prevent delirium and functional decline. HELP has been adopted by more than 200 hospitals worldwide and has been successful at returning older adults to their homes or previous living situations with maintained or improved ability to function, he said.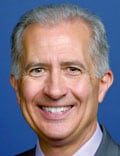 Mark Supiano, MD, professor and chief of geriatrics at the University of Utah School of Medicine in Salt Lake City, said the specialty has been in shortage mode since ABMS recognized it in 1988. He was in the initial cohort of fellowship-trained geriatricians, sitting for the first certifying exam in geriatrics offered that year.
"Back then, the demographic imperative of the aging of our society was on the horizon. We're living it now. I knew enough to recognize it was coming and saw an opportunity," Supiano told Medscape Medical News. "There was so much then that we didn't know about how to understand aging or how to care for older adults that there really was such a knowledge gap."
Supiano is an associate editor of Hazzard's Geriatric Medicine and Gerontology (McGraw-Hill Education), which has more than doubled in pages and word count during his career.
Unfavorable Finances
Katherine Thompson, MD, director of the geriatrics fellowship program at the University of Chicago Pritzker School of Medicine and co-director of UChicago's Successful Aging and Frailty Evaluation (SAFE) Clinic, said money is a major reason for the struggle. "I think probably the biggest driver is financial," she said. "A lot of people are graduating medical school with really astronomical amounts of medical school loans."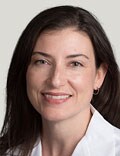 Geriatricians, like other doctors, carry a large debt ― $200,000, on average, not counting undergraduate debt, according to the Association of American Medical Colleges.
But the typical geriatrician earns less than an internist or family medicine doctor who doesn't undergo the additional year of training, Thompson said. "There's not a lot of financial motivation to do this fellowship," she said.
The jobs website Zippia reports that geriatricians earned roughly $165,000 per year on average in 2022. The average annual incomes in 2022 were $191,000 for pediatricians, $215,000 for family physicians, and $223,000 for internists, according to the site.
In other words, Harper said, "geriatrics is one of the few professions where you can actually do additional training and make less money."
The reason for the pay issue is simple: Geriatricians treat patients covered by Medicare, whose reimbursement schedules lag behind those of commercial insurers. The Kaiser Family Foundation reported in 2020 that private insurance paid 143% of Medicare rates on average for physician services.
Harper said overall compensation for geriatricians has "not gained a lot of traction," but they can earn comfortable livings.
Still, representation of the specialty on the American Medical Association's Relative Value Scale Update Committee has led to approval by the Centers for Medicare & Medicaid Services of billing codes that pay geriatricians "for what they do. Examples include chronic care management, advance care planning, and dementia evaluation," he said.
But the geriatrician gap goes beyond money.
Ageism, too, may play a role in residents not choosing geriatrics.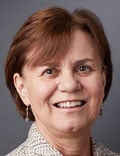 "Our culture is ageist. It definitely focuses on youth and looks at aging as being loss rather than just a change in what works well and what doesn't work well," said Mary Tinetti, MD, a geriatrician and researcher at Yale School of Medicine, in New Haven, Connecticut. "Ageism happens among physicians, just because they're part of the broader society."
Time for a New Goal?
Tinetti said she's optimistic that new ideas about geriatricians teaching other primary care clinicians about the tenets of geriatric medicine, which offer a wholistic approach to comorbidities, such as diabetes, atrial fibrillation, dementia, hypertension, hyperlipidemia, and polypharmacy problems faced by this population, especially those 85 and older.
She has called on her profession to abandon the goal of increasing the numbers of board-certified geriatricians ― whom she refers to as big "G" geriatricians. She instead wants to develop a "small, elite workforce" that discovers and tests geriatrics principles through research, teaches these principles to all healthcare professions and to the public, and disseminates and implements the policies.
"We need a cadre of geriatricians who train all other clinicians in the care of older adults," Tinetti said. "The goal is not more geriatricians but rather the preparation of all clinicians in the care of older adults."
Thompson said geriatricians are teaching primary care specialists, nurses, social workers, and other healthcare providers the principles of age-friendly care. AGS has for the past 20 years led a program called the Geriatrics for Specialists Initiative to increase geriatrics knowledge and expertise of surgical and medical specialists.
Some specialties have taken the cue and have added geriatrics-related hyphens through additional training: geriatric-emergency, geriatric-general surgery, geriatric-hospitalists, and more.
HRSA runs programs to encourage physicians to train as geriatricians and geriatrics faculty, and it encourages the geriatrics interdisciplinary team approach.
Richard Olague, director of public affairs for HRSA, said his agency has invested over $160 million over the past 4 years in the education and training of geriatricians and other healthcare professionals who care for the elderly through its Geriatrics Workforce Enhancement Program and Geriatrics Academic Career Awards Program. In the academic year 2020–2021, the two programs trained 109 geriatricians; 456 other geriatric/gerontology providers and students; 44,450 other healthcare workforce professionals and students; and served 17,666 patients and 5409 caregivers.
Harper, like his fellow geriatricians, tells young doctors that geriatrics is a fulfilling specialty.
"I get to care for the whole person and sometimes their families, too, and in the process form rich and meaningful relationships. And while I'm rarely in the position to cure, I always have the ability to care," he said. "Sometimes that can mean being an advocate trying to make sure my patients receive the care they need, and other times it might mean protecting them from burdensome care that is unlikely to lead to any meaningful benefit. There is great reward in all of that."
Supiano said geriatric patients are being helped by the Age-Friendly Health System initiative of the John A. Hartford Foundation and the Institute for Healthcare Improvement in partnership with the American Hospital Association and the Catholic Health Association of the United States. This is sort of a seal of approval for facilities committed to age-friendly care.
"When you go to your hospital, if they don't have this age-friendly health system banner on the front door...you either ask why that is not there, or you vote with your feet and go to another health system that is age-friendly," he said. "Geriatricians are eternal optimists."
Howard Wolinsky is a Chicago-based medical journalist. You can read more of his stories about prostate cancer at TheActiveSurveillor.com.
For more news, follow Medscape on Facebook, Twitter, Instagram, and YouTube.
Credits:
Lead image: Dreamstime
Image 1: San Francisco VA Medical Center
Image 2: American Geriatrics Society
Image 3: UChicago Medicine
Image 4: Yale Medical School
Medscape Medical News © 2022

Cite this: Mind the Geriatrician Gap - Medscape - Dec 07, 2022.