When Kazi Kalam, a second-year student at Georgetown University School of Medicine, says that his childhood best friend didn't make it past high school, he doesn't mean that he did not not pursue college. His friend was murdered before having the opportunity.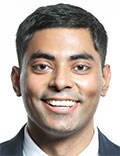 "I grew up in Bedford-Stuyvesant in Brooklyn in the early '90s," says Kalam. "I worried more about my safety than I worried about school grades." Kalam moved with his parents from Bangladesh to the US when he was 4. His father was a bricklayer, and the family struggled to get by.
Kalam was the first in his family to graduate from college. He quickly took a job as a respiratory therapist to help with finances. Once his younger brother completed college, Kalam felt he could focus on what he really wanted to do, which was to practice medicine. But getting there would prove to be challenging.
"How do you navigate this application process when no one in your family has gone through it?" he asks. "By the grace of God, it worked out."
Unfortunately, it doesn't work out for many first-generation medical students ― those whose parents don't have an undergraduate degree. The Association of American Medical Colleges (AAMC) estimates that only 12.4% of 2021–2022 matriculants in MD programs are first gen.
While more data are needed on this population to better understand their challenges, first-gen premedical and pregraduate students frequently point to a lack of financial, cultural, and social capital as barriers when applying to medical programs, according to a 2021 report in Nature Medicine.
Financial Capital
Many first-gen students may already be carrying additional financial responsibilities while applying to and attending college. Tyler Harvey, who is currently applying to MD and MD-PhD programs, grew up in rural Appalachia, where his mother was a server and his father worked in the automotive industry. Harvey was first in his family to attend college and would go on to earn a master's in public health from Yale. "I always knew I was doing something different in my family," he says.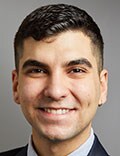 His parents didn't have the financial means to help with his secondary education, so Harvey supported himself by working and through student loans. Today, he is a public health researcher but struggles to afford the application process to medical school.
"I am already in credit card debt, just to potentially be rejected," he says. "And I have a good paying job. Others might not even have that."
In addition to paying for application fees, test-prep courses, and the exams themselves, Harvey faces having to take time off from work ― and, in some cases, travel ― for interviews. Because he has submitted 20 secondary applications, this might mean attending not only 20 interviews but double that, since he applied for both MD and MD-PhD programs. It adds up quickly.
Social Capital
Without guidance or access to the professional networks that other students may have, many first-gen medical students have limited social capital as well. This can affect their ability to successfully navigate the application process, shadow, or secure research opportunities.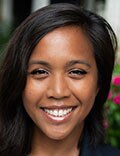 "The internet was my mentor," says Kaye Bardeloza, MD, regarding figuring out the medical school application process. Bardeloza's mother, a hair stylist, and her father, a Navy corpsman, both immigrated from the Philippines. They could offer no advice to their daughter when it came to the American college system.
Living in Texas at the time, Bardeloza limited herself to applying only to medical schools within the state. "It didn't even occur to me that I should apply to colleges across the country," she recalls. She ended up not matching with any of the Texas schools.
Bardeloza didn't want to wait another year to apply, so she enrolled at Ross University School of Medicine in the Caribbean. She later learned that residencies may prioritize American medical university graduates over those who attend US-based foreign institutions like Ross and that these schools can cost twice as much.
At Ross, Bardeloza says she didn't feel supported or prepared to take the exams for medical licensing. "I had to be mentored by the other students," she says. "Networking was the only way I could figure out what to do."
Bardeloza was eventually accepted into the internal medicine program at Creighton University School of Medicine, in Omaha, Nebraska, where she graduated. Her goal was to promote preventive medicine in the hospital setting. But Bardeloza chose to leave medical practice after just a few years as a hospitalist in Savannah, Georgia. In spite of how much she enjoyed treating patients, she was ultimately disillusioned by the healthcare system.
"If my parents were connected, maybe I would've had more exposure to the lifestyle that you choose in this position," says Bardeloza.
Privilege, Earned
Sarah Marion, a third-year medical student at the University of Virginia School of Medicine in Charlottesville, recognizes the struggles first-gen students experience and is aware that her physician parents profoundly affected her progress.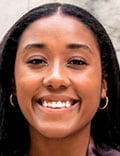 Growing up in Washington, DC, Marion recalls being enrolled in science summer camps through Johns Hopkins University at a very young age. "I was looking at cells under a microscope in second grade," she says. "A lot of that was my parents' influence, but they were also writing the check for these camps."
Marion's parents played a big role in guiding her. They suggested which courses would prepare her best for medical school, encouraged involvement in scientific research and publications, and shared niche opportunities, including a paid research internship at NYU Grossman School of Medicine, which they said would make her a better candidate when she applied.
"They had all these opinions grounded in knowledge," Marion says, "but I'm sure a lot of these students who don't have physicians as parents have to figure it out on their own."
At Brown University, where she completed her undergraduate work, Marion saw a lot of pre-med students of color who weren't children of physicians ― in particular, Black students like herself ― drop from the track either because they couldn't afford it or they felt like an imposter.
"That was sad to me, because here I'm chugging along thinking, 'I can be a doctor,' " Marion says. "It's going to be hard, but there's no part of me that doubts that I can be one."
Her willingness to acknowledge her privilege and desire to support her first-gen peers stems from the fact that both of Marion's parents grew up poor and were the first in their families to go to college.
"If I complained about having to take science classes over the summer, they'd say, 'You don't understand what an opportunity this is. We had nothing like this when we were your age.' "
The Impact
The inclusion of first-gen students has been shown to positively affect medical schools. According to a report published in the journal Academic Medicine, diversity among medical students can enhance medical education and training for all future physicians. Studies also suggest that first-gen undergraduate students are more resilient than their non-first-gen peers.
Decades of research show that diversity among medical students and physicians correlates with better patient-care outcomes and culturally competent healthcare. One reason for this, indicated by a 2012 study, may be that first-gen students are more likely to focus on underinvestigated problems pertaining to the health of underrepresented populations.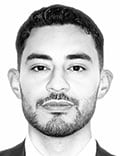 Fadi Masoud, a first-gen second-year medical student at Georgetown University School of Medicine, believes the challenges he faced early in life helped develop his ability to succeed in the face of adversity. He was born in Brooklyn and is the child of Venezuelan and Palestinian immigrants. His father left the family when Masoud was in high school, and he began working to help support his mother and younger sister.
"Now I look back at those difficult situations and I see how they helped build strength and toughness," says Masoud. "Since we come from marginalized communities, one of the first things we want to do when we finish residency is to go back and serve those communities,"
Moving Toward Reform
The AAMC believes that attracting a diverse class of students should be central to a medical school's mission. Since 2008, the Liaison Committee on Medical Education (LCME) requires all LCME-accredited medical schools to develop initiatives and policies to attract students from diverse backgrounds, including those from populations underrepresented in medicine.
Applying is one thing, but what is the first-gen experience once enrolled? In 2013, the AAMC piloted the Medical Student Life Survey, which was administered to all second-year medical students at 136 US medical schools. The survey self-rated well-being and perceptions of the learning environment. Results revealed increased levels of stress, fatigue, and financial worries, as well as lower quality of life and social support ratings among first-gen medical students as compared with the total population.
In hopes of gaining more data, the AAMC introduced a First Generation College Student Indicator on the American Medical College Application in 2017.
A number of schools, including Georgetown University School of Medicine, Stanford Medicine, and the University of California, Los Angeles, David Geffen School of Medicine, have developed programs to help support first-gen medical students. Kalam and Masoud are co-presidents of Georgetown's Generation I program, which was launched in 2018. It serves as a safe space for first-gen students. Kalam and Masoud are working with the university to get more financial support for these medical students and to find ways to connect them with first-gen residents and physicians.
"We want to create this network of support with physicians in the field who can understand our struggles," Masoud explains.
These support programs are an excellent step toward inclusion, Masoud feels, but there is still a great deal of room for improvement.
"There are logistical barriers with this process that are pushing first-gen students out," he says. " 'I can't pay,' or 'I don't have the connections to shadow.' But we're also missing the emotional support that we need within a structure that isn't really designed for us to begin with."
Andrea Goto is a frequent contributor to Medscape. See her previous work here and here.
For more news, follow Medscape on Facebook, Twitter, Instagram, and YouTube.
Credits:
Lead image: Digital Vision/Getty Images
Image 1: Kazi Kalam
Image 2: Tyler Harvey
Image 3: Kaye Bardeloza
Image 4: Sarah Marion
Image 5: Fadi Masoud
Medscape Medical News © 2022

Cite this: First-Generation Students Face Roadblocks in Medicine - Medscape - Dec 06, 2022.