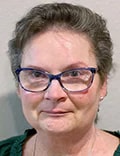 Nurses are the most trusted profession for one reason. They care.
Nurses are passionate about patient interactions, quality, and giving optimal support, often to the detriment of self-care. Many do not hesitate to voice concerns in an atmosphere that produces anxiety, whether it be regarding supplies, documentation, or staffing. As a result, post-pandemic hospitals saw a wave of retaliatory action against nurses to the dismay of individual clinicians as well as professional nursing organizations.
In October, three nurses at Ascension Saint Joseph in Joliet, Illinois, were escorted off the premises of a hospital emergency room when they began an understaffed shift. They were removed from work by hospital security and then suspended for 1 week. It was a decision that was incomprehensible because the emergency room faced an overwhelming influx of patients — 46 that evening alone — and only four nurses instead of the more than 10 approved staffing were on duty. Why were they suspended?
Hospital officials have been quiet in responding to their alarmed community as well as in answering the Illinois Nurses Association, who criticized the hospital's response. It has been suggested the nurses had been intensely vocal about staffing for several weeks and the hospital might have wanted to silence their voices.
In my opinion, this could be considered a professional repercussion of the post-pandemic work environment. Though the nurses were reinstated after the week expired, nursing organizations believed that the actions of their employer were too harsh.
There was a similar response by employers after a string of large strikes of California nurses earlier this year. For example, a walkout by nurses at Stanford Health Care and Lucile Packard Children's Hospital resulted in the hospitals withholding wages during the strike period and stating they might withhold health coverage from striking workers.
"Our sincere hope is that an agreement can be reached promptly so that nurses don't lose additional pay, don't risk losing the subsidy for employer-paid health benefits and can return to patient care," the hospital newsletter StanfordPackardVoice.com reported before the strike began in April. "Nurses who choose to go out on strike will not paid for missed shifts and cannot use PTO, ESL, or Education Hours."
Nurse: Could a similar repercussion be in my work future?
Nurses may take to picket lines or contact administrators (eg, Human Resources) for multiple reasons, but the most common issues are related to staffing, scheduling, mandatory overtime, or equipment required to do their job: safety or lifting equipment and broken or missing tools for monitoring patients. The lack of hospital security services to assist with violent or threatening patients has also become a concern.
Goodman: The inability to provide safe care is a common fear of all nurses, one that was exacerbated by healthcare workers leaving during the pandemic, primarily from nursing homes. Although overall safety has improved, that may not be the case in smaller, rural institutions. Staffing for all shifts may also be erratic as the country faces an uphill winter battle with influenza, respiratory syncytial virus, and newer COVID variants.
Report to your supervisor: First, be familiar with your institution's policy regarding chain of command. Know where to take a complaint when staffing seems unsafe. Contact your immediate supervisor as soon as the situation has been assessed. They might be able to shift resources to your area or find coverage to help. In addition, keep accurate notes related to your actions.
I covered a night shift where I was directly responsible for the care of 13 subacute medical-surgical patients (new admissions and postoperative patients). Patients kept arriving with no regard for the load that was present. One of the patients was completely unhappy with her pain regime and kept calling for assistance, as is often the case.
While I was doing my best to assess arrivals, another nurse contacted a supervisor. The next thing that happened was an on-site visit by hospital administrators (unusual!), who asked to see my assignment sheet. I had been hesitant to share the list, fearing recrimination from intermediate leadership (this was not my home unit). But it led to an immediate change in staffing. The ordeal ended amicably, but not all do. Thereafter, no nurse was expected to care for more than eight patients on the night shift.
Notify proper authorities: Nurses may believe contacting the Occupational Safety and Health Administration (OSHA) might be helpful, however OSHA may not have jurisdiction over the hospital, as the Saint Joseph nurses discovered. Working without safety equipment or with reduced supplies (eg, automatic blood pressure cuffs, oxygen saturation monitors, isolation gear) may appear to be a federal complaint, but it depends where the nurse is employed. The hospital in Joliet, Illinois, was covered by the Illinois Department of Public Health.
Federal law entitles you to work in a safe place. Contacting OSHA for direction should not lead to recrimination for nurses. Although OSHA has been overwhelmed with complaints since the onset of the pandemic, their website directs nurses. For example, a whistleblower complaint can be filed up to 30 days after an incident of worker retaliation.
If you are a member of a nursing union, follow union guidelines related to your actions. Thousands of nurses went on strike in the past 2 years. Most remained employed and returned to work with negotiations complete. As far as the nurses in Massachusetts, the state does not have mandatory staffing ratios — most do not — which complicated contract negotiations. At this time, California is the only state that has mandatory nurse-patient ratios written into law.
It is also important to know state law and to be cognizant of nursing organizations within your geographic area. Staying connected means staying informed and having nursing resources.
Respond rationally: An additional reminder for nurses is not to react to a tense situation impulsively. Leaving an assignment unfinished or walking off the job is never a good idea. (A scheduled strike organized by union leaders is different). Leaving work is viewed by institutions as job abandonment and can be grounds for dismissal. Most states are currently "at will" employers, meaning hospitals can terminate nurses without due process.
Above all, know that nurses worry about providing safe practice and avoiding recrimination. Only one of these should be in your future.
Credits:
Lead image: Diane M. Goodman, BSN, MSN-C, APRN
Image 1: Diane M. Goodman, BSN, MSN-C, APRN<
Medscape Nurses © 2022 WebMD, LLC

Any views expressed above are the author's own and do not necessarily reflect the views of WebMD or Medscape.
Cite this: Diane M. Goodman. Nurses Questions Answered: Could You Face Repercussions for Your Actions? - Medscape - Dec 08, 2022.