CHICAGO ― Higher weight and body mass index (BMI) in preadolescents are linked with poor brain health, new research suggests.
Poor brain health has been linked with obesity in adults, but little has been known about the link in children.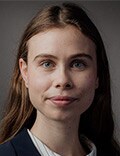 Lead author Simone Kaltenhauser, a postgraduate research fellow in radiology and biomedical imaging at the Yale School of Medicine in New Haven, Connecticut, presented her findings at the Radiological Society of North America (RSNA) 2022 Annual Meeting.
To represent the national sociodemographic makeup, the researchers used baseline information from the Adolescent Brain Cognitive Development (ABCD) study, which included 11,878 children aged 9 and 10 years from 21 centers across the United States.
This study included 5169 children (51.9% girls). Children who had had traumatic brain injury, eating disorders, neurodevelopmental problems, and psychiatric diseases were excluded from the final analysis.
The researchers analyzed information from structural MRI and resting-state functional MRI, which allowed them to measure brain activity by detecting changes in blood flow.
"We analyzed the average fractional anisotropy (FA), mean (MD), axial (AD) and radial diffusivity (RD), and neurite density (ND) of 35 white matter (WM) tracts; cortical thickness and surface of 68 regions; and functional connectivity of 91 predefined network correlations," the authors explained.
They adjusted for age, sex, race/ethnicity, handedness, and socioeconomic status. They used linear models to determine associations between weight and BMI z-scores and the imaging metrics.
Loss of White Matter Integrity
Among children with obesity, there was pervasive loss of white matter integrity and neurite density, cortical gray matter thinning, and decreased connectivity within and between networks that have been associated with impulse control and reward-based decision-making.
"These changes persisted in a similar pattern also 2 years later," she said.
A member of the audience asked whether a reverse relationship might be at work — that poor brain health might drive obesity rather than the other way around.
Kaltenhauser agreed that other factors could be driving the link and acknowledged as a limitation that they did not have access to genetic information on the children.
Information on the effects of overweight and obesity is critical, especially in the US, where an estimated 1 in 5 children are obese.
Kaltenhauser said she hopes her study raises awareness of potential brain health consequences as well as the physical consequences of childhood obesity.
Senior author Sam Payabvash, MD, a neuroradiologist and assistant professor of radiology and biomedical imaging at the Yale School of Medicine, said in a press release that the study may help explain the findings from previous studies that show an association between higher BMI in children and poor cognitive functioning and academic performance.
"The longitudinal ABCD study gives us the opportunity to observe any changes that occur in children with higher weight and BMI z-scores," Payabvash said. "We'll need to watch over the next 6 to 10 years."
Avenues for Future Research
Amit B. Desai, MD, a neuroradiologist with Mayo Clinic in Jacksonville, Florida, who was not part of the study, told Medscape Medical News that while the research demonstrates an association between brain structure and BMI and obesity, "there may be other lurking variables.
"What's happening at an earlier stage in life could be causing both," he said.
He noted that he would like to see future studies involving children at even earlier ages, along with investigations of the role of genetics or socioeconomic factors.
Including older children would be interesting as well, he said.
"Myelination doesn't complete until you're in your late teens or early 20s, so there are structural changes happening in the brain much later on into adolescence and early adulthood," Desai said.
It would be premature, he said, to conclude from these findings that if children have obesity, there must be something wrong with their brain.
He would like to see whether there are changes in this link if a child is obese early on and later has normal weight or if a child has normal weight early and then becomes obese.
"It's definitely an eye-opening study, but needs additional work to expand upon it," he said.
Kaltenhauser and Desai report no relevant financial relationships.
Radiological Society of North America (RSNA) 2022 Annual Meeting: Abstract M6-SSNR05-1. Presented November 28, 2022.
Marcia Frellick is a freelance journalist based in Chicago. She has previously written for the Chicago Tribune, Science News, and Nurse.com, and was an editor at the Chicago Sun-Times, the Cincinnati Enquirer, and the St. Cloud (Minnesota) Times. Follow her on Twitter at @mfrellick.
Credits:
Lead image: iStock/Getty Images
Image 1: Yale School of Medicine
Medscape Medical News © 2022

Cite this: Obesity Tied to Worse Brain Health in Children - Medscape - Nov 29, 2022.