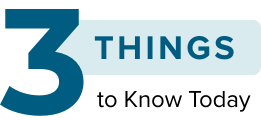 No Help From Vitamin D Supplements

A new study adds to evidence that vitamin D supplements don't do much for health, said Medscape writer F. Perry Wilson, MD, MSCE, of the Yale School of Medicine. Children in Ulaanbaatar, Mongolia, showed no difference in the rate of latent tuberculosis infection after 3 years of vitamin D3 supplements compared with children who got only a placebo, according to a randomized trial reported in JAMA Pediatrics.
Researchers chose Mongolia for the study because it has a high rate of vitamin D deficiency, and lower vitamin D levels are linked to the risk of acquiring latent tuberculosis infection in the area.
Previous studies: Other large clinical trials show no effect of vitamin D supplementation across a variety of disease states and pre-disease states, suggesting that low vitamin D levels are correlated with and not the cause of poor health outcomes.
What D levels mean: High vitamin D levels are likely more of a marker of a healthy lifestyle, appearing in people who eat healthier foods, exercise, and spend more time out in the sun.




COVID-19 Severity Linked to Genes

New research suggests a link between genetic makeup and the severity of COVID-19 clinical outcomes. Genome‑wide association studies have identified some genetic variants that indicate severity of COVID‑19, with the potential effect on the virus entering the cell, the immune response, or the development of cytokine storms.
Twin studies also suggest a link between genes and COVID-19 severity, said Mayana Zatz, PhD, head professor of genetics and coordinator of the Human Genome and Stem Cell Study Center at the University of São Paulo in Brazil.
Brotherly genetics: Zatz's team analyzed the case of 31‑year‑old Brazilian twin brothers who presented simultaneously with severe COVID‑19 and the need of oxygen support despite their age and good health conditions. The brothers shared the same two rare genetic mutations that may be associated with increased risk for severe COVID‑19.
One difference: One of the brothers required longer hospitalization and reported symptoms of long COVID, unlike his twin. The difference suggests that clinical progression also depends on factors beyond genetic risk.




Salting Food Less Lowers Cardiac Risk

Adding less salt to food is linked to lower risk for cardiovascular disease, particularly heart failure and ischemic heart disease, a new study finds. A lower frequency of adding salt to foods was significantly associated with lower risk for total cardiovascular events after adjustment for covariates and the Dietary Approaches to Stop Hypertension (DASH) diet, according to a study published in the Journal of the American College of Cardiology. The study looked at 176,570 adults in the United Kingdom Biobank database.
Significant risk: Those who usually added salt had a 19% reduction in risk for cardiovascular events; those who sometimes added salt had a 21% reduction; and those who rarely or never added salt had a 23% reduction.
Better eating: Participants who combined a DASH-style diet with the lowest frequency of adding salt had the lowest cardiovascular risk.
For more news, follow Medscape on Facebook, Twitter, Instagram, and YouTube
© 2022 WebMD, LLC

Send comments and news tips to news@medscape.net.
Cite this: No Help From Vitamin D Supplements; COVID-19 Severity Linked to Genes; and Salting Food Less Lowers Cardiac Risk - Medscape - Nov 30, 2022.