CHICAGO — Discovering lung cancer early with annual low-dose computed tomography greatly improves long-term survival rates to 80%, findings from a 20-year international study indicate.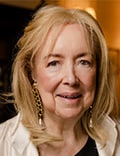 Claudia Henschke, MD, PhD, professor of radiology and director of the Early Lung and Cardiac Action Program (ELCAP) at the Icahn School of Medicine at Mount Sinai in New York City, presented research results at the Radiological Society of North America (RSNA) 2022 Annual Meeting.
The researchers studied lung-cancer-specific survival (LCS) of 87,416 participants enrolled in an international, prospective study named the International Early Lung Cancer Action Program (I-ELCAP).
Lung cancer is the leading cause of cancer death. The American Lung Association states the average 5-year survival rate is 18.6%. Only 16% of the cancers are caught early and more than half of people with lung cancer die within a year of diagnosis.
Participants' 20-Year Survival Rate 80%
Results of this large, international study, however, showed the overall 20-year survival rate for the 1285 screening participants diagnosed with early-stage cancer was 80% (95% CI, 77% - 83%). Among the 1285 diagnosed, 83% had stage 1 cancer, Henschke said.
Lung cancer survival (LCS) was 100% for the 139 participants with nonsolid nodule consistency and for the 155 participants with part-solid consistency. LCS was 73% (95% CI, 69% - 77%) for the 991 with solid consistency, and for clinical stage IA participants LCS was 86% (95% CI, 83% - 89%), regardless of consistency.
For participants with pathologic stage IA lung cancer 10 mm or less in average diameter, the 20-year survival rate with identification and resection was 92% (95% CI, 87% - 96%).
No lung cancer deaths were identified in the part-solid and nonsolid cancers, the researchers report.
These results show the 10-year findings from 2006 published in the New England Journal of Medicine, which also showed 80% survival rates with low-dose CT, have persisted, she said.
At the time of the 2006 paper, 95% of Americans diagnosed with lung cancer died from it, Henschke said,
Henschke notes that by the time symptoms appear, lung cancer is often advanced, so the best tool for detecting early-stage lung cancer is enrolling in an annual screening program.
When cancer is small enough and can be surgically removed, patients can be effectively cured long-term, she said.
"In the future, perhaps blood markers will allow us to detect it in the first half of the life cycle of lung cancer instead of CT at the beginning of the second half of the life cycle," Henschke said.
"The study raises the power of prospective data collection in the context of clinical care as recommended by the Institute of Medicine long ago," she said.
Findings "Very Promising"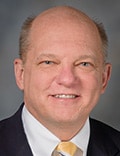 Ernest Hawk, MD, MPH, head of the Division of Cancer Prevention and Population Sciences at The University of Texas MD Anderson Cancer in Houston, told Medscape Medical News the findings look "very promising." Hawk was not involved in the study.
"This was one of the earliest studies to evaluate low-dose CT scanning. Their report that the initial benefits seem to be holding up over a longer period of observation is great," he said.
"This bolsters the data that lung cancer screening is beneficial over a longer period of observation," he said, noting that most of the randomized controlled trials have been shorter.
Lung cancer screening is now recommended for high-risk individuals — those with at least a 20-pack-year history of tobacco use who are between 50-80 years old.
So far, screening is still limited to people at high risk, Hawk said, though there's discussion about whether benefit would extend to people exposed to asbestos, for instance, or second-hand smoke.
"The biggest challenge right now is getting the screening to those who actually meet the criteria," Hawk said.
Medscape reported earlier this month that less than 6% of high-risk smokers have the recommended annual lung cancer screening, according to a new report from the American Lung Association.
Henschke is on the Advisory Board for LungLifeAI and is on the board for the Early Diagnosis and Treatment Research Foundation. Hawk reports no relevant financial relationships.
Radiological Society of North America (RSNA) 2022 Annual Meeting. Abstract S4-SSCH02-3. Presented November 27, 2022.
For more news, follow Medscape on Facebook, Twitter, Instagram, YouTube, and LinkedIn
Credits:
Lead image: Dreamstime
Image 1: Icahn School of Medicine
Image 2: MD Anderson Cancer Center
Medscape Medical News © 2022 WebMD, LLC

Send news tips to news@medscape.net.
Cite this: Lung Cancer Screening Pushes 20-Year Survival Rate to 80% - Medscape - Nov 28, 2022.