Giving up driving is among the more traumatic events of old age — a loss of independence and a stark indicator that reflexes and reaction times aren't what they used to be. Although family members often have to step in to help parents and relatives make the difficult decision, physicians have a role to play too.
A decision aid can help older adults and their doctors make a more informed choice to hang up their car keys, a study presented at the Gerontological Society of America's 2022 annual conference found.
Although no medically recommended age to stop driving exists, people aged 65 years or older comprise 17% of all traffic fatalities, according to the National Highway Traffic Safety Administration. The decision to stop driving can be a source of stress and contention between many older adults and their family and caregivers because patients may worry about a loss of independence or that they will burden loved ones.
Researchers at the University of Colorado School of Medicine Anschutz Medical Campus in Aurora, Colorado, sought to measure the effect that an online decision aid could have on easing stress and building knowledge about when driving is no longer safe.
The study enrolled 301 licensed drivers aged 70 years or older from California, Colorado, and Indiana who reported driving at least once a week. The participants did not have significant cognitive impairment but did have at least one medical condition, such as vision loss, that could be considered a potential reason to stop driving.
The participants were randomly assigned to either receive the Healthwise Driving Decision Aid — an online questionnaire not affiliated with the University of Colorado — or information provided by the National Institutes of Health. They were then surveyed on their knowledge of how health can affect driving and how confident they reported feeling in their decision to stop or continue driving.
The researchers found that participants who used the Healthwise Driving Decision Aid reported feeling more knowledgeable on average about the practical implications of no longer driving and more confident in their decision on whether to hang up the keys compared with the control group.
Over 85% of the study participants who used the decision aid said that they would recommend the tool to others in similar situations, whereas 91% thought it presented realistic options, and 79% felt it had the right amount of information, the researchers noted.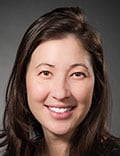 In many cases, older adults may decide to stop driving with the help of a caregiver, such as a family member or friend, according to Mia Clar, MD, assistant professor of geriatric and palliative medicine at Hofstra University School of Medicine in New York.
"Many times, they [caregivers] are coming to us for guidance on how to approach the conversation or looking for us to evaluate the patient and give them the green light or red light that they should stop," Clar, who was not affiliated with the study, said.
Common reasons to stop driving include loss of vision, delayed response to road conditions, impaired memory, and frequent close calls on crashing.
"The most important thing is helping them realize what they can do as an alternative when they stop driving," Clar noted.
Previous research suggests that stopping driving can result in decreased mobility and depression.
Affordable transportation options and delivery services can help, Clar added.
"If I tell someone they shouldn't be driving anymore, we come up with a plan about how they're going to maintain that socialization and avoid isolation," she said.
For some older adults, a decision aid allows for patients to feel empowered and prevents the feeling that someone else, including physicians, has offered a heavy-handed recommendation, Clar noted.
"Physicians can always do a better job educating family members, caregivers, and patients about the tools that are available about how to approach this conversation," she said.
The AUTO study (NCT04141891) was funded by the National Institutes of Health (R01 AG059613; CTSA UL1 TR002535).
Mia Clar, MD, reported no conflicts of interest.
This article had support from a journalism fellowship from the Gerontological Society of America, the Journalists Network on Generations, and the Silver Century Foundation.
Gerontological Society of America Annual Conference. Presented November 4, 2022. Poster #65
Lara Salahi is a freelance journalist based in Boston.

For more news, follow Medscape on Facebook, Twitter, Instagram, and YouTube

Credits:
Lead image: WestEnd61/Getty Images
Image 1: Northwell Health
Medscape Medical News © 2022 WebMD, LLC

Send news tips to news@medscape.net.
Cite this: Feet Off the Gas: How to Help Older Patients Hang up Car Keys - Medscape - Nov 28, 2022.