Preeclampsia is a major cause of maternal and perinatal morbidity and mortality, affecting as many as 5% of pregnancies worldwide. New evidence suggests that the complication doesn't end with delivery.
Children born to women who experience preeclampsia are roughly one-third more likely to develop cardiovascular disease later in life than those not exposed to the condition, researchers have found.
For the new study, published today in JAMA Network Open, researchers in Denmark, Finland, and Sweden analyzed a cohort of 8.5 million births in those countries in the 1970s and 1980s.
They looked at women with and without preeclampsia and tracked the medical visits and hospitalizations of their offspring to identify diagnoses of ischemic heart disease (IHD) and stroke for up to 40 years after birth. To assess a possible role of genetics or lifestyle factors in the association between preeclampsia and IHD and stroke, they also followed siblings whose gestations were uncomplicated by preeclampsia.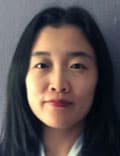 "We found that children born to mothers who had preeclampsia had a 33% increase in the risk of ischemic heart disease and a 34% increase in the risk for stroke," said lead author Fen Yang, MD, a doctoral student in the Department of Global Public Health at the Karolinska Institute in Stockholm, Sweden. The study also uncovered an elevated risk for stroke but not IHD in siblings, although the effect was not as strong.
The large sample size also enabled the team to evaluate the role of preterm or small-for gestational-age births, which are known risk factors for cardiovascular disease later in life.
"Our study is the first to find that the association between maternal preeclampsia and ischemic heart disease or stroke is independent of preterm birth or fetal growth restriction," Yang said, meaning the risk might involve a different pathway.
Krisztina László, PhD, associate professor in the Department of Global Health at Karolinska and the senior author of the study, noted the research was the first to show a higher risk for stroke in the offspring of mothers who had both severe and early onset preeclampsia.
This finding supports the notion that early and late preeclampsia are different entities. "Early preeclampsia is more like a placental disorder, whereas late preeclampsia is more of a maternal condition," László told Medscape Medical News.
Kent Thornburg, PhD, professor of medicine and interim director of the Knight Cardiovascular Institute at Oregon Health & Science University, Portland, called the study "very powerful" and "beautiful in almost every way."
He wasn't associated with this research, but as an investigator in a similar cohort study in Helsinki, Finland, he was encouraged to find that this new study confirmed findings that his team had suspected but could not show: The presence of eclampsia can raise the risk for both IHD and stroke in offspring, and that severity of eclampsia correlates with increased risk.
Although Yang and László cautioned that an observational study cannot prove causality, Thornburg said the take-home message for clinicians was clear: Babies born in the condition of preeclampsia "need to be followed for cardiovascular risk for the rest of their life."
The study was funded by the Swedish Heart and Lung Foundation, the Swedish Council for Working Life and Social Research, the Karolinska Institute Research Foundation, the China Scholarship Council, the Novo Nordisk Foundation, the Independent Research Fund Denmark, the Nordic Cancer Union, and the Karen Elise Jensens Fond.
László reported receiving grants from Forte, Swedish Heart and Lung Foundation, and Karolinska Institute Research Foundation and support from the China Scholarship Council for serving as main supervisor for Dr Yang's doctoral scholarship during the conduct of the study, among other disclosures.
JAMA Network Open. Published online November 15, 2022. Full text
Ann Thomas, MD, MPH, is a pediatrician and epidemiologist living in Portland, Oregon.
Credit:
Lead image: Dreamstime
Image 1: Fen Yang, MD, MSc
Medscape Medical News © 2022 WebMD, LLC

Send news tips to news@medscape.net.
Cite this: Preeclampsia Linked to Increased Risk for Heart Disease, Stroke in Offspring - Medscape - Nov 15, 2022.