PHILADELPHIA ― Oral remibrutinib was well tolerated and had a good safety profile over 24 weeks among patients with moderate to severe Sjögren syndrome (SS), according to new phase 2 data presented Sunday at the 2022 meeting of the American College of Rheumatology.
Thomas Dörner, MD, with the Department of Rheumatology and Clinical Immunology at Charité Universitätsmedizin Berlin in Germany, presented the data from the double-blind, randomized, placebo-controlled, proof-of-concept study.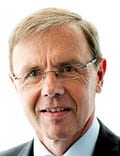 Study authors say the results of the study suggest that remibrutinib, a highly specific inhibitor of Bruton tyrosine kinase, has the potential to become the first effective oral disease-modifying therapy for SS.
The 73 participants in the study had moderate to severe SS. The baseline EULAR Sjögren Syndrome Disease Activity Index (ESSDAI) score was at least 5, EULAR Sjögren Syndrome Patient Reported Index (ESSPRI) was at least 5, and anti-Ro/SSA antibody positivity was 3 months or less before screening. The patients' unstimulated whole salivary flow rate was >0 mL/min.
Overall, 73 patients (71 women) were randomly assigned to receive either remibrutinib 100 mg twice a day (n = 24), remibrutinib 100 mg four times a day (n = 25), or placebo (n = 24) between August 2019 and May 2021.
Remibrutinib met the primary endpoint and resulted in a statistically significant improvement in ESSDAI score for both regimens combined compared with placebo at week 24 (ESSDAI, -2.86).
Patient-Reported Outcomes Similar to Placebo
Patient-reported outcomes, including scores on ESSPRI, Functional Assessment of Chronic Illness Therapy–Fatigue, and EuroQol-5 Dimension, were similar in the treatment groups and the placebo group.
"All of the patients, including the placebo patients, improved over the time of the study," Dörner said.
The average age of the patients was 51.8 years (range, 18–75 years). Groups were generally balanced with regard to demographic qualities and disease severity at baseline, and the patients represented the SS population well, Dörner said.
No severe adverse events were reported. Infections were the most frequently reported adverse events, and the rates were similar with the study drug and placebo. No notable liver abnormalities were reported in any of the groups.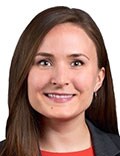 Chrisanna Dobrowolski, MD, assistant professor of medicine at Icahn School of Medicine at Mount Sinai in New York City, told Medscape Medical News, "Preliminary results are promising, but they failed to show improvements in patient-reported quality-of-life measures.
"Having statistical improvements in disease activity measures without clinically meaningful improvement in patient quality of life may limit the value of this treatment," she said.
Dobrowolski added that the follow-up period of 6 months is short, and larger studies over a longer period are needed to better assess the effect on patients' quality of life.
"Regardless, this is the first oral medication which has shown disease-modifying potential for the glandular symptoms of SS and is an exciting new avenue of investigation to be further explored," she said.
Patients with SS 15 to 20 times more likely to develop B-cell lymphoma as a life-threatening complication. SS is a systemic autoimmune disease characterized by B-cell hyperactivation, lymphoid infiltration, progressive destruction of exocrine glands, and various complications outside the glands, the study authors wrote in the abstract.
Nearly 4 Million in US Live With the Disease
Nearly 4 million people in the United States live with the disease. Common symptoms include light sensitivity, dry eye, dry mouth, fatigue, and joint pain.
SS can be difficult to diagnose because the symptoms vary from person to person and can be confused with those caused by other diseases.
Ardy Fenando, MD, a rheumatology fellow with the University of Kansas Medical Center, told Medscape Medical News, "We need more therapies for Sjögren's. Heterogeneity complicates the way we set the primary endpoints. Therefore, we haven't had a proven treatment for Sjögren's. This is supported by previous RCTs [randomized controlled trials] that failed to meet the primary end points."
Dörner has relationships with AbbVie, Eli Lilly, Roche/Genentech, Janssen, Novartis, Bristol-Myers Squibb), and UCB. Other authors have various relationships with industry. Fenando and Dobrowolski have disclosed no relevant financial relationships.
American College of Rheumatology (ACR) 2022 Annual Meeting: Abstract 1113. Presented October 13, 2022.
Marcia Frellick is a freelance journalist based in Chicago. She has previously written for the Chicago Tribune, Science News, and Nurse.com, and was an editor at the Chicago Sun-Times, the Cincinnati Enquirer, and the St. Cloud (Minnesota) Times. Follow her on Twitter at @mfrellick
For more news, follow Medscape on Facebook, Twitter, Instagram, and YouTube.
Credits:
Lead image: Designer491/Dreamstime
Image 1: Dr Thomas Dörner
Image 2: Amy Zambonin
Medscape Medical News © 2022

Cite this: Remibrutinib Safe for Sjögren's in Phase 2 - Medscape - Nov 14, 2022.