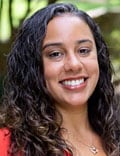 As a primary care physician, building long-term relationships with my patients gives me joy. As a teammate, I empower patients to make sound decisions about their health. Together we meld personal history, scientific data, and the art of doctoring.

One way I get to learn about my patients is through the annual wellness visit, or "physical." Wellness visits are common practice with my pediatric patients; they are an expectation, in fact. But sometime after adolescence, people tend to forget about the importance of these visits. Adults need regular interactions with their physicians when they are not ill, to foster a strong partnership.
The Social History
Very often, the social history is the first part of our conversation. I like to know what's new in my patients' lives, and how they and their families are doing. Other important issues may include how they are coping with pandemic stress and whether they are finding time to exercise.
This is an opportunity for me to listen for and inquire about safety risks (eg, intimate partner violence, substance use, risky driving). More than anything, this time and space provides an opening to discuss transitions, priorities, and obstacles in life.
The Medical History
The annual visit is also an opportunity to review and update all aspects of the medical history. Perhaps my patient had a miscarriage since her last visit or had emergency surgery to remove her appendix. This is an opportunity not only to add these events to her chart, but to discuss how she's coping or to answer lingering questions. We can also add new information to the family history and note new medications or allergies.
The Payoff: Healthcare Maintenance
On the basis of all the history we discuss, I will make recommendations about the preventive screenings my patient needs. This could range from blood tests recommended for most healthy adults (such as hepatitis C screening) or something more tailored to their unique situation (testing for sexually transmitted infections after unprotected sex with a new partner). These days, I often spend time discussing the risks and benefits of certain vaccines.
This is the meat of our visit. I like to explain the evidence behind routine screenings and prepare patients for what's coming down the pike. The more times we visit an issue such as when to start breast or prostate cancer screening, the more robust our conversations may become. Ultimately, as my patients become more comfortable with me, they become more comfortable about the decisions they make.
In primary care, we are often pressed for time, with great clinical demands. Our patients also have many demands on their time. However, the importance of seeing one another at least once per year when your patient is not ill cannot be overstated. It is the foundation of a strong partnership that will improve your patient's health.
There is some debate as to whether annual wellness visits/"physicals" are overused, and that the benefits don't outweigh the potential harms. How many primary care physicians still recommend an annual wellness exam? We'd like to know.
Follow Medscape on Facebook, Twitter, Instagram, and YouTube
Credits:
Lead image: Digital Vision/Getty Images
Image 1: Alexa Mieses Malchuk, MD, MPH
Medscape Family Medicine © 2022

Cite this: My Approach to the Annual Wellness Visit - Medscape - Nov 16, 2022.